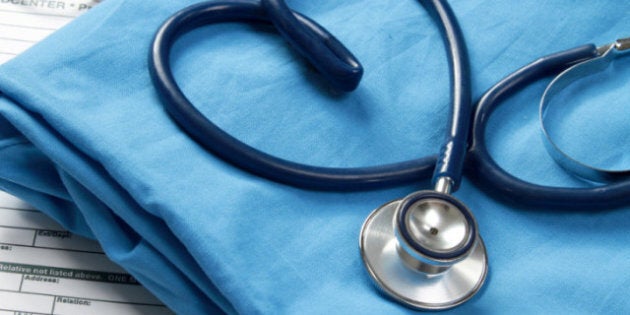 February is Heart Health Month and for the ladies, taking care of our blood-pumping engine is more crucial than ever.
Heart disease and stroke is the number one killer of women, and the cause of 1 in 3 deaths across Canada, according to a Heart and Stroke Foundation survey. On top of this, Canadians aren't making time for healthy food choices. In Ontario -- the province with the highest recorded deaths -- 82 per cent of people say they would be more active and 63 per cent say they would eat healthier if they could, but say time is the main barrier holding them back.
"Try cooking in large amounts that you can have leftovers for a few nights," she says. "It does take time to plan ahead -- but planning out your week will make grocery shopping easier."
And feeding our heart can also be simple, Hunt says.
She recommends eating foods with fibre, staying away from meat and fish for proteins, and eating fruits and veggies -- the troubling twosome that most of her clients don't get enough of.
"Fibre is important for women, we should have at least 30 grams each day," Hunt says.
RELATED: Recipes Your Heart Will Love
Check out the Heart and Stroke Foundation's heart health awareness infographic that includes numbers by province, warning signs of stoke and treatment options.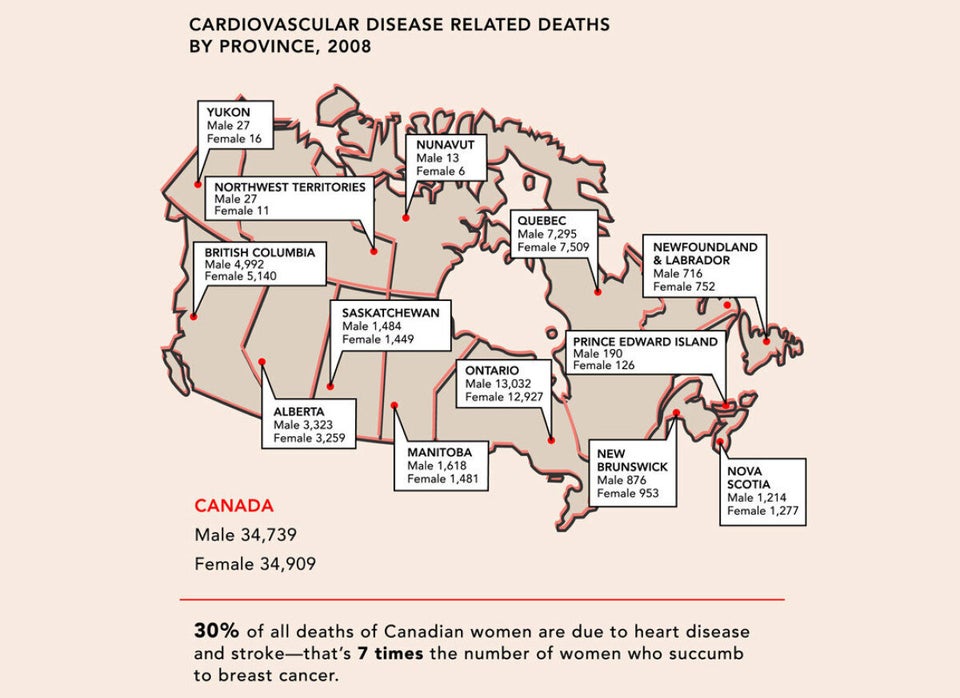 Heart Health And Women In Canada