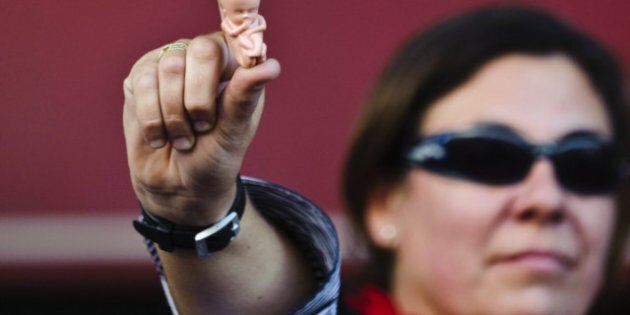 OTTAWA - Some federal Liberals fear single-issue pro-lifers are trying to hijack their weakened party.
Their fears have been stoked by the apparent re-emergence of a group calling itself Liberals for Life, which is promoting Trifon Haitas's bid to represent the party in a March 19 byelection in Toronto-Danforth.
The group has issued an "urgent message" to Liberals in the riding, urging them to support Haitas, a Greek-Canadian journalist who formerly ran for the Green party.
"Trifon Haitas is the only candidate who is committed to stop the slaughter of unborn children in Canada," the electronic message states.
The message includes a link to an endorsement of Haitas by Campaign Life Coalition, a national organization opposed to abortion.
The byelection in Toronto-Danforth, a riding just east of downtown Toronto, was necessitated by the death of NDP Leader Jack Layton last August. Liberals are set to nominate their candidate Thursday, with Haitas facing off against advertising executive Grant Gordon.
Liberals for Life spearheaded a move to take over dormant riding associations and nominate pro-life candidates in the late 1980s and early 1990s, when the party was in a weakened state.
The group seemed to disappear after 1992, when Liberals gave their party leader the power to appoint candidates — a move aimed squarely at pre-empting takeover attempts by single-issue groups, although it was eventually used for other purposes.
However, at last month's Liberal convention, delegates expressed concern that conditions are once again ripe for an attempted takeover by single-issue groups, given that the party was reduced to a historic low of 34 seats in last May's election. Party officials estimate Liberal associations are dormant in some 80 ridings across the country and weak in many others.
Haitas said Wednesday that Liberals for Life is not defunct.
"They're still strong. They're alive and doing good work," he said in a phone interview, although he couldn't provide names of organizers.
"Definitely, I am pro-life. I believe in the sanctity of life and I'm right by their side when it comes to that issue."
Haitas denied he's a single-issue candidate, stressing that abortion is only one of many issues of concern to him and voters in Toronto-Danforth. There are currently no legal restrictions on abortion in Canada and Haitas said he respects the Liberal party's position that the debate should not be reopened.
Still, he said: "I, as an individual, have to stay true to my faith ... I grew up in the orthodox Christian faith and there's no way I would turn my back to the beliefs I was brought up with.
"It's an issue that's close to my heart because I have personal experience of that issue."
Haitas said his father's parents disapproved of his mother and urged her to have an abortion when she became pregnant.
"I'm alive today because both my parents are pro-life. My grandparents didn't want me to be born."
Moreover, he said he conceived a child with a woman to whom he was once engaged and she chose to have an abortion, against his wishes.
"I lost a child to abortion. I had no choice in the matter and I feel ashamed that that happened. I've learned from it," said Haitas, who is now married with two young children.
Interim Liberal leader Bob Rae said he was unaware of Haitas' views and had seen no signs of a re-emergence of Liberals for Life or any other single-interest group trying to take over Toronto-Danforth or other ridings. He noted that the leader does still retain the "residual power" to appoint candidates if necessary, with the approval of the party's national executive, but said it's not his preferred route.
"My own view is, I always prefer open nominations, I always prefer people to be able to come forward, express their views and for people to be able to exercise their choice at a riding meeting. I think that's what will happen this time and we'll just have to see what the members decide on Thursday night," he said in an interview.
Toronto MP Carolyn Bennett, chair of the Liberal women's caucus, recalled the attempted riding takeovers in the past and said it's "worrying" to see the abortion issue being raised once again in a nomination meeting.
She pointed out that Haitas's views are contrary to a priority resolution passed at last month's convention, reaffirming women's right to reproductive health services. The resolution noted many publicly funded health institutions refuse to perform abortions and urged the federal government to financially penalize provinces that fail to ensure access.
Bennett also questioned the legality of the name Liberals for Life.
"We will speak to the leader and to the party but I don't think (Liberals for Life) should be able to portray themselves as an official branch of the party, that's for sure," she said in an interview.
Rae maintained the Liberal party has always been pro-choice and he expects all Liberal MPs to toe that line.
"There's not going to be any change and I expect every member of the caucus to support the position that the caucus and the party, frankly, has always taken."
However, there has been a relatively strong contingent of pro-life Liberals in the caucus for decades and the party has typically allowed them to vote according to their consciences on abortion questions.
An attempt by former leader Michael Ignatieff to flush out the Harper government on its refusal to fund abortions in poor countries ended up backfiring in 2010, with three Liberals voting against their party's own motion and 13, mostly pro-life Liberal MPs, failing to show up for the vote.
Toronto MP Jim Karygiannis, one of the few remaining pro-life Liberals after last May's election, said he's given some advice to Haitas about contesting the nomination. But he said he knows nothing about any revival of Liberals for Life and questioned how useful such an endorsement would be in a riding accustomed to the pro-choice stance of Layton.
"As far as I know, they don't exist," he said.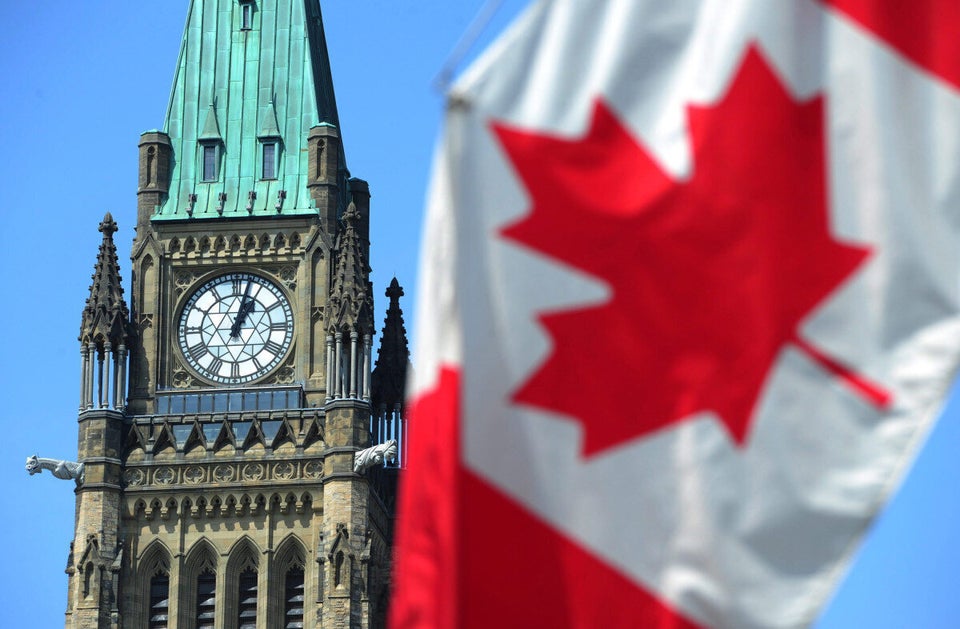 Parliament Resumes Things to Watch