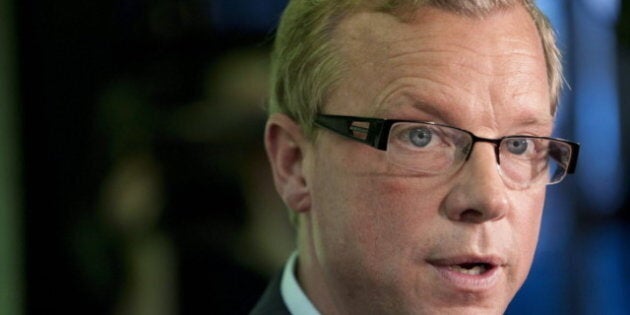 The Saskatchewan government has finalized plans for a jobs mission to Ireland, a recruitment drive that aims to address that province's skilled labour shortage by tapping into the stream of workers eyeing employment outside of the recession-battered Emerald Isle.
The government announced this week that a delegation including Premier Brad Wall, Minister of Advanced Education, Employment and Immigration Rob Norris and 22 employers will travel to Ireland for a week in March.
"There is a tremendous pool of qualified people in Ireland who are actively seeking opportunities abroad," Norris said in a press release. "This mission will connect Saskatchewan employers with qualified candidates who are seeking to emigrate."
More than 9,000 candidates are expected to attend job fairs planned in Dublin and Cork, where recruiters are looking to fill positions in trades and construction, engineering and health sciences.
The cost of the recruitment drive is now estimated at between $100,000 and $150,000, slightly higher than the $75,000 to $100,000 quoted by government officials in January, when The Huffington Post first reported on the jobs mission.
Saskatchewan will be the fifth Canadian province in as many months to descend on the Emerald Isle, as employers increasingly look to countries like Ireland to fill skilled-labour gaps, despite criticism from some observers suggest that Canada should be doing more to train its own workforce.
In November, Newfoundland and Labrador, New Brunswick, Nova Scotia and Prince Edward Island embarked on a joint recruitment drive to Ireland, conducting job fairs in Cork and Dublin, the same cities that Saskatchewan officials are planning to visit.
Norris told HuffPost in January that the buzz around recruiting Irish workers through the provincial nominee program has been growing over the last 18 months, in part, because of the country's "highly respected post-secondary education system."
Over the past two years, reports indicate that about 10,000 Irish have emigrated to Canada.