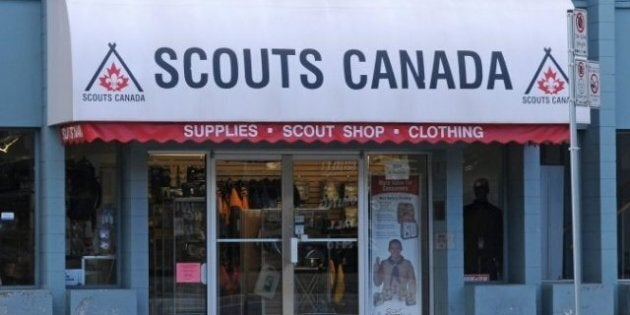 Scouts Canada's chief commissioner, Steve Kent, says he now accepts that his organization did not report all allegations of sexual abuse to police in past decades, contrary to previous denials.
The admission came in an interview with CBC's The Fifth Estate as part of its ongoing investigation into how Scouts Canada dealt with past cases of sexual abuse.
Kent was responding to revelations from CBC News that it appeared several cases were not handed over to the police.
Three months ago, Kent posted a YouTube video insisting the organization had always gone to police. "Any information that Scouts Canada obtains related to abuse allegations is communicated to police," he said. "To our knowledge there has not been deviation from this policy by Scouts Canada."
Now Kent says he was wrong.
"My understanding has changed. There are indeed cases … where information was not brought to the authorities fast enough, and that is deeply troubling… I've actually instructed our staff to get in touch with the OPP [Ontario Provincial Police] to provide the information we do have."
In fact, a former chief executive officer of Scouts Canada, John Pettifer, told the program in brief telephone interview that it was not the expectation that Scouts go to the police.
Pettifer, who is no longer with Scouts Canada, says things were different in 1977 when he was asked about an abuse case in that year.
"In those days … probably just told [leader] to check it through locally and take whatever actions they felt necessary at the local level."
CBC first reported in October 2011 that Scouts Canada signed out-of-court confidentiality agreements with more than a dozen child sex-abuse victims in recent years.
Scouts Canada has obligation
In December 2011, Scouts Canada issued a blanket apology to former Scouts who were sexually abused by leaders.
It also said at the time that Scouts Canada had 350 confidential files that they handed over, not to police, but to an accounting firm, KPMG, to do a forensic review.
Kent told the CBC that he feels very strongly that Scouts Canada has an obligation to do what "we can today to make things right to whatever extent we can."
He has started to hand over old records to police despite the forensic review of cases that is ongoing.
"There are horrible examples from the past. We've turned whatever records we have over to KPMG; we've turned some of those records where we couldn't confirm police have been involved, we've already turned those records over to the police."
If you have any information on this story or other investigations, please contactinvestigations@cbc.ca.