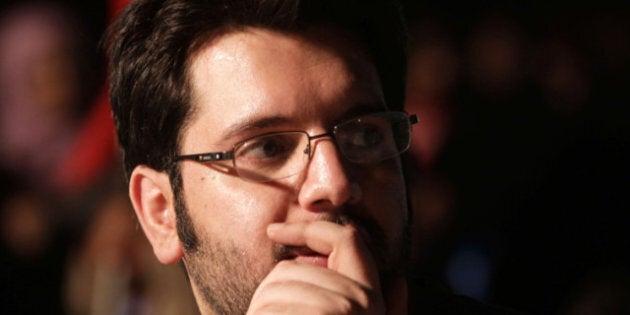 An Ottawa man who was arrested in Bahrain and allegedly tortured in prison has won his court case, but says he won't feel safe returning to the airport for a flight out of the country without a representative from Canada at his side.
Naser al-Raas, a Kuwaiti-born Canadian citizen, was acquitted Thursday by a Bahrain court of appeal. He was accused of taking part in anti-government protests in the Gulf kingdom and was facing a five-year prison term.
Al-Raas was arrested at Bahrain International Airport last March as he prepared to leave the country after what was supposed to be a two-week visit with his sisters and fiancée in the capital Manama.
He spent 31 days at al-Qala prison, during which time he said he was beaten with sticks and suffered electric shocks.
"They made me stand for hours," he told CBC in an interview last month.
He said he now wants someone from the Canadian embassy to help him get out of the country.
"Yes I requested Canadian counsel because I want someone to be with me at the airport, because that is where I was kidnapped. I was kidnapped and tortured at the airport. I need someone to make sure that I leave safely," he told CBC News in a telephone interview on Saturday.
Passport held
While in custody, al-Raas said he feared for his health because he has a heart and lung condition. The 29-year-old engineer said on four occasions prison officials took him to the hospital. "Two times I was unconscious," he said.
He said he still does not have his passport and other identification that was initially seized by local authorities.
"Canadian authorities have been holding my passport. They didn't want the Bahrainian authorities to get [my documents]," he said.
Diane Ablonczy, the federal Minister of State of Foreign Affairs (Americas and Consular Affairs) said in a statement this week that the federal government is in contact with al-Raas and plans to help him return to Canada.
Al-Raas said he should know more this coming week about arrangements to return to Canada. He had been living and working in Kuwait when he went to Bahrain last year.
He said he is trying to find a way to speed up the immigration process for his Bahraini partner because she spoke to the media during his trouble with authorities in the island nation.
"I want to reside in Ottawa, but I don't know how the procedure will work for my fiancée to stay in Canada," he said.