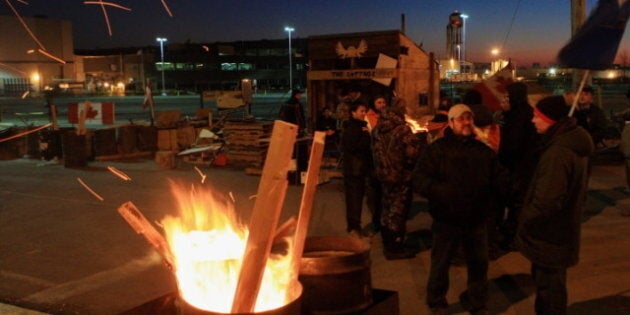 Workers at the centre of the controversial closure of the Electro-Motive plant in London, Ont., will vote on a severance agreement Thursday morning.
Tim Carrie, president of CAW Local 27, which represents the 465 unionized workers at the locomotive assembly plant, would not disclose the details of the package in advance of the ratification vote, but said he is "confident that [the membership] will accept it."
"It's better than the minimum standards," he told The Huffington Post of the tentative agreement reached Tuesday morning, after bargaining stretched through the long weekend.
"Everybody has been strong and hung in there all along, so we've got a couple of days now before we can hopefully find some closure to this part of everyone's lives and then move forward on what they're going to do in the future," he said.
The announcement ended a bitter five-week lockout that began on January 1, after the union refused to accept a deal that would have slashed wages for skilled labourers by more than 50 per cent, from $35 to $16.50.
At the time, the company blamed the "unsustainable cost structure of the operation" and the failure to "negotiate a new, competitive agreement," for its decision to shutter the London plant, and said it would be shifting operations to its other facilities in North and South America.
The facility employed a total of 675 workers, including non-union jobs and management.
Caterpillar has not specified where, exactly, the work that used to be done in London is headed, but there has been speculation that the company is eyeing its locomotive assembly plant in Muncie, Ind., where it recently held a job fair.
The saga has ignited a national debate about whether government should have done more to keep the plant out of Caterpillar's hands -- and the jobs in Canada.
The facility was operated by General Motors for decades before being sold to Greenbriar Equity Group and Berkshire Partners in 2005. Caterpillar bought the plant in 2010, for $820 million.
In the weeks following the shut-down announcement, Carrie says a few of the laid-off workers have found other jobs, while others are waiting to see what the package will contain.
"I'm not hearing a flood of people finding jobs, which isn't surprising," said Carrie, whose members reside in one of the areas hardest hit by the recession, and a string of factory closings in recent years. "But obviously, part of any agreement would be having a formal workplace adjustment centre to work with that transition."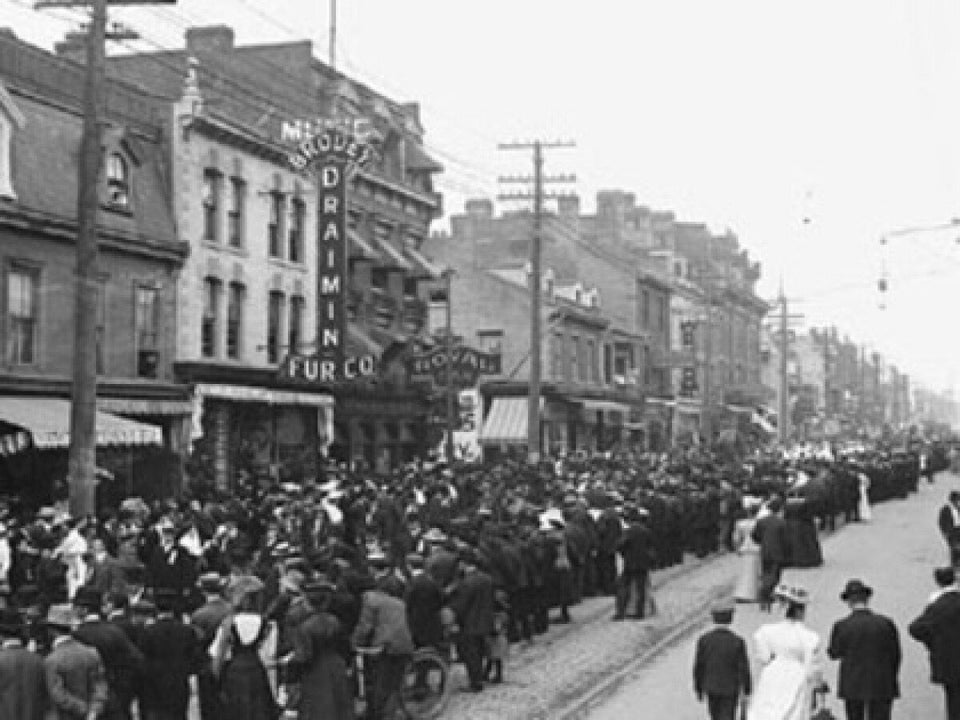 Flashpoints In History Of Canadian Labour