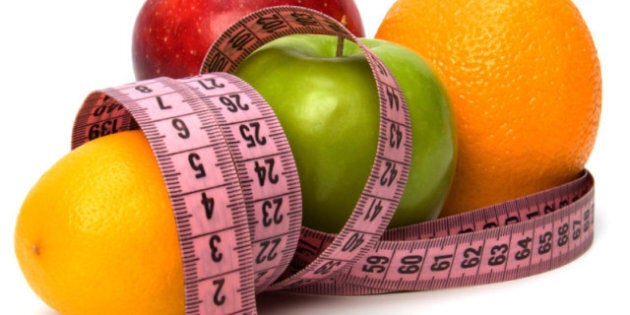 TORONTO - Fructose is sometimes seen as a "dietary bad guy" in the battle against obesity, but a new study suggests it doesn't seem to cause weight gain when substituted for other carbs in diets providing similar calories.
The study, published Monday in the Annals of Internal Medicine, is a meta-analysis of 41 controlled feeding trials looking at the effect of fructose on body weight.
"It's about moderation," said lead author Dr. John Sievenpiper of St. Michael's Hospital, who conducted the study — funded primarily by the Canadian Institutes of Health Research — with other scientists in Toronto, Saskatoon and Boston.
It might seem like a seductive message to simplify instructions to patients and give them one particular food to avoid if they're trying not to pack on the pounds, he indicated.
"The patient says 'OK, I just have to try to avoid fructose in my diet,' when in fact they need to be concentrating on the entire diet, and the energy that their diet is providing and making sure that they're meeting their energy requirements for weight and maintenance and not exceeding them."
In recent years, attention has focused on increasing amounts of fructose in the diet as a possible contributor to an overweight or obese North American society.
"It's caused people to actually question whether they should be consuming fruit, which is a tremendously nutrient-dense source providing wonderful nutrition," Sievenpiper said.
"We're saying don't worry so much about the fructose. Concentrate on the energy. And certainly don't discount fruit."
Fructose is found naturally in fruits, vegetables and honey. In most of the trials in the meta-analysis, Sievenpiper said fructose was incorporated in foods or crystalline fructose was added to them — for instance, baked goods, beverages, cereals and yogurts. Trials in which fructose was administered exclusively as sucrose or high-fructose corn syrup were not included.
The 31 isocaloric studies had 637 participants. Control and fructose-fed subjects were given the same number of calories and followed for a median of four weeks. There was no difference in weight gain.
The 10 hypercaloric feeding trials had 119 subjects. Fructose-fed subjects received more calories than the controls for a median of 1.5 weeks, and they gained more weight.
"The paper has the great potential for being misinterpreted to mean that excessive intake of fructose is safe," said Dr. Richard Johnson, a University of Colorado scientist in Aurora, Colo., who has conducted research on fructose and who wasn't involved in the meta-analysis.
"The way fructose increases weight gain is by altering appetite, such that it stimulates increased food intake, by inducing leptin resistance or by acting on dopamine centres in the brain. Thus over time fructose-fed subjects will want to eat more calories than others. If food intake is forcefully kept equal, however, then how can one expect any difference in weight gain between groups?"
He said the hypercaloric studies are "terribly flawed" because of their short duration — and obesity doesn't occur overnight but takes years.
"To conclude anything from studies of this short duration gives full meaning to the word short-sighted," Johnson wrote in an email to The Canadian Press.
"On a more important note, one must consider the effects of fructose on body composition rather than on body weight. Fructose increases the risk for fatty liver, elevated triglycerides and visceral fat. We have shown in animals that we can induce these types of changes in the setting where calories are kept equal. In other words, the effect of fructose to increase fat does occur even when calories are kept the same. This paper only addresses weight gain, and hence misses this key aspect about fructose."
Johnson also cautioned that not all sources of fructose are the same, and not all people respond the same way to it. Fructose in fruits tends to be safer because of all the nutrients and antioxidants in fruit, he said.
Fructose in sugar and high-fructose corn syrup is much less safe, he said.
"The glucose present in these sugars can accelerate fructose absorption. Likewise, the response to fructose in young healthy people is much less than in older obese subjects. Hence, pooling the studies that contain diabetics, obese, old and young, as well as subjects (who) received fructose in different ways carries the great risk for diluting out any real findings."
Dr. Yoni Freedhoff, who runs the Bariatric Medical Institute in Ottawa, said people want to believe there is "a dietary bad guy," but it's an exercise in futility to look for a single scapegoat.
"We eat too many calories and we eat too many calories from sugar, and from many sources of sugar. It's not just high-fructose corn syrup that's a problem — it's all of the sources of sugar," he said.
"I think people need to stop kidding themselves about sugar source mattering."
Freedhoff said he's in favour of fruit consumption because of the benefits of fibre and satiety — providing a feeling of being full. But he said he would treat fruit juices as cautiously as soda pop in terms of health benefits.
Some of the co-investigators involved in the meta-analysis have unrestricted grants from Coca-Cola, although this particular study was not funded by the company.
"They're obviously looking for — to be frank — they're looking for a more balanced debate on the topic, so I think research like this which draws into question this (fructose) controversy, obviously they would see as beneficial," Sievenpiper said.
"They're a highly diversified company ... but sugar is a big part of their portfolio."
Sievenpiper acknowledged most studies in the meta-analysis were small, of short duration and poor quality, and there's a need for better-designed higher-quality trials. But he said the controversy around fructose has really directed attention away from the issue of over-consumption, which should be the main focus.
"Fructose is likely not the culprit," he said.