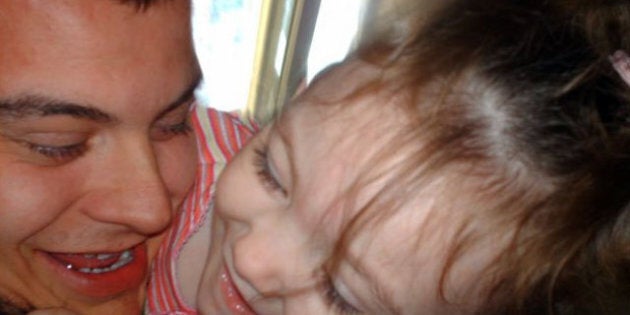 TORONTO - School officials in southwestern Ontario who called authorities after a four-year-old girl drew a picture of her dad holding a gun shouldn't be condemned for their actions, Premier Dalton McGuinty said Wednesday.
The girl's father, Jessie Sansone, was handcuffed, strip-searched and told he was being charged with illegal possession of a firearm. His pregnant wife — at home with their 15-month-old daughter — had to go to the police station while their other three children were interviewed by Family and Children's Services.
Police searched their Kitchener, Ont., home, but the closest thing they found to a firearm was a toy gun. No charges were laid.
While parents are ultimately responsible for the development of their children, schools and teachers also have an obligation to their students, McGuinty said.
"While it may be difficult for this individual — and I can understand that — it's an opportunity to ... engage ourselves in a very important conversation about where do we draw the line in those kinds of things," he said.
"I don't think there's any doubt about the sincerity of the school and the teachers involved that there was a genuine concern.
"I think the question we've got to ask ourselves is, was that the best way to give expression to that concern?"
McGuinty said a review is currently underway, which is "sensible."
"It's never easy, I think, to strike the right balance."
The school, police and child welfare officials all stand by their actions, saying they had to investigate whether there was a gun in the house that children had access to.
In Ontario, teachers and school officials are required to call the authorities when they have reasonable grounds to believe that a child might be in harm's way.
In this case, it appears the girl's remarks about her drawing also drew concern. It's been reported that Sansone's daughter, Neaveh, told a teacher that the sketch was supposed to be her father shooting "bad guys and monsters."
A local school board official later defended the decision to report the drawing, saying they were "co-parenting" with parents.
But the school clearly overreacted and should apologize to Sansone for his ordeal, said Progressive Conservative Leader Tim Hudak.
"I think it sends a chill through all of us as parents that somebody would have to go through that," he said.
"That because his four-year-old drew with a crayon a picture of him with a gun, that the father ends up being strip-searched and the kids temporarily taken away — that's heartwrenching and that's chilling."
While all adults have an obligation to act in the best interest of a child, the Sansone family was subjected to an "intrusive process" during the investigation, said NDP Leader Andrea Horwath.
"I don't think anybody should hesitate if they think a child is seriously in trouble to send the alarm bells out," she said.
"I think the way that we react to those alarm bells needs to be done in a way that doesn't trample on other people's rights and is done in a respectful way."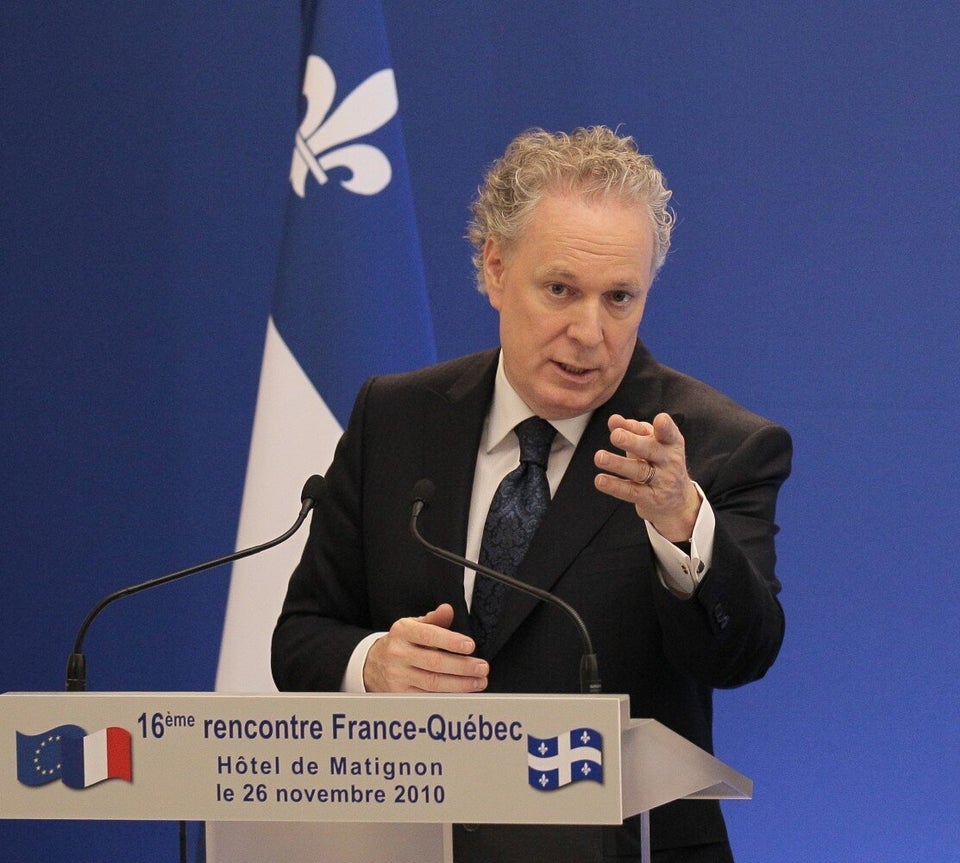 Canadian premiers popularity