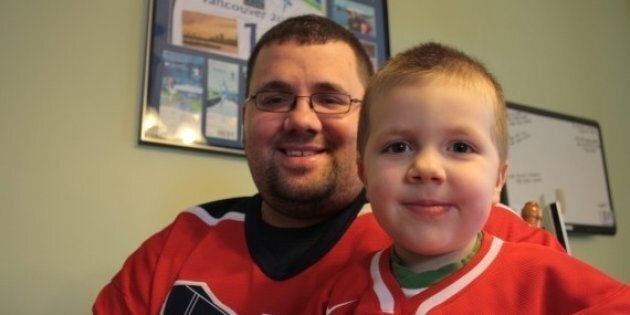 FORT McMURRAY, Alta. -- As young Canadians across the country struggle to find steady work and good wages, there is a group of young people living in Alberta's northern wilderness who have never had to worry about economic uncertainty.
These young Canadians are long-term residents of Fort McMurray, the centre of Canada's oil sands patch, and the phrase "economic downturn" is not something that crosses their minds often. Making six figure salaries, paying off their houses and traveling the world, these people, most in their late 20s, say it's hard to imagine what it would be like for people struggling elsewhere in Canada.
There is good reason for their seeming detachment from the economic problems seen in the rest of the country. A short drive from several major oil sands operations, Fort McMurray has seen significant growth over the last decade, and its population continues to snowball. The town had 47,000 people in the 2006 census, and 61,000 in 2011 -- a jump of nearly 29 per cent in five years. By 2030, the town is expected to have nearly quadrupled its population, to 231,000.
Growth like that doesn't come without some pain. Every morning hundreds of people living in the city get into their vehicles -- some of them massive half-ton trucks with duel back tires -- and commute to work, sometimes resulting in traffic jams that would be unheard of in most towns this size.
A lack of residential and commercial space in Fort McMurray has caused the housing market to inflate drastically, making for a high-cost of living, but for these young Canadians the high payoff is worth the increase in cost, as they make roughly double what they would make in other parts of Canada.
For Kyle Denyer, 27, this is nothing new. The journeyman electrician was born and raised in Fort McMurray and is now working on site with one of the major oil companies. At the age of 23, while most twenty-somethings in Canada were working part-time jobs and finishing up their education, he was in the process of purchasing his own home.
"It's hard to picture it in someone else's shoes who doesn't have this opportunity," said Denyer. "I was lucky in the sense that this is my home and there's excellent opportunities for your career, work and everything."
Denyer says the starting salary for a tradesperson like himself is upwards of $100,000.
"There's retentions, and depending on areas of site you're in there's opportunities for overtime, so if you're willing to give up your life and just work you can make upwards of $200,000-plus as a tradesperson."
Although Denyer said he thinks he's fairly good with money, he notes there are a lot of people in the Oilsands City who waste no time spending their share of oil money.
"Everyone's different in that situation for sure. I consider myself fairly good with money and I try to do the right thing with it, but there are lots of people here that just spend it all," he said. "I bought a place before I even bought a vehicle, but there are people here who will never be able to afford a home because they spend it all right away."
Another long-time resident, Jason McDougall, a 28-year-old refrigeration mechanic, echoed Denyer, saying he too finds it hard to put himself into the position of a young Canadian who's struggling to find stability.
"It's hard to see the other side because I've never seen it before," said McDougall. "Having a good job and not having to worry about that kind of stuff is just the norm."
He continued, "It's just normal for me to be able to work, have great income, have my own place. It's great."
McDougall says he makes roughly $120,000 a year without overtime, but like Denyer he says there is always an option to make more.
"I could easily increase that, but I don't like to work as much as some other people here. I prefer my weekends off and my time off. I work Monday through Friday, 8 a.m. to 5 p.m., and I go home at 5 o'clock," said McDougall. "If I want to work weekends they're there, and a lot of my friends do work a lot and make a lot more money, but I'm much happier working my 40 hours a week."
However, McDougall said he has seen other people his age struggle.
"You can look on Facebook and see you have cousins and friends that do live in Ontario and other places who are struggling," he said. "So it is nice to be able to have my own place and rent out rooms and feel more settled at the age that I'm at."
Todd Hillier, 28, has been living in Fort McMurray for roughly 17 years and says even though he realizes people all over Canada are struggling to make it, he's not that sympathetic, adding there are lots of jobs in Fort McMurray for those willing to make the "sacrifice."
"It's kind of interesting," said Hillier. "There are so many job opportunities here that people elsewhere -- I shouldn't say I don't feel bad for them, but if they're struggling in Toronto or Vancouver, they should move up here."
He continued, "We're constantly looking for people and it seems like there are job opportunities up here for everyone," said Hillier. "I've never seen someone come here and not be able to find a job, so if people are struggling and not liking any kind of position they're in in Vancouver or Toronto, come on up this way."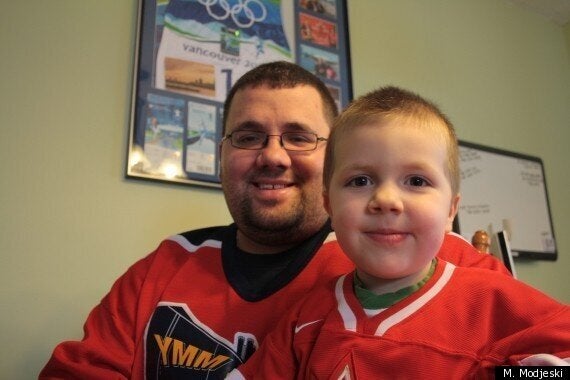 Hillier says he makes roughly $100,000 a year as an oil sands worker and admits, "Like I said, I don't got sympathy for them. It's all about sacrifice."
"If you're living in Toronto or Vancouver and you're not financially stable, then hopefully you're doing it for the right reasons where you're trying to pursue something specific, or you don't want to leave home -- whatever someone's motives are -- but if you are struggling and you can't make ends meet and you're like 'I can't get nowhere,' move up to where there's work. It's just like the gold rush -- go to where's there work, make a life and develop your plan."
He explained owning a home and having this level of stability is one of the "perks" of living in Fort McMurray, adding how his high income led to the creation of the YMM Podcast, a biweekly broadcast produced by himself and other Fort Mac community members.
"I think that due to the uniqueness of this city, I'm able to do the YMM Podcast, and the events that we do around it ... we don't get paid for any of the events that we do, nor do we want to, we just do it for the simple fact that we love to do it and I wouldn't have that opportunity in another city," said Hillier. "This is the reason (the podcast) has been successful. It's because I can do it as a hobby and I can put some extra money to it while still feeding my son and paying my bills."
Even though the high cost of living in Fort McMurray is well known across Canada -- a typical two-bedroom apartment averages $2,100 -- most of these individuals say they've never had a problem paying the bills. Hillier himself said he's able to do a number of other things other Canadians can't, noting how for him it's not a matter of if he can afford something, it's just a matter of doing it.
Editor's note: This story has been modified from its original version. It was altered to provide more general information about salaries in Fort McMurray.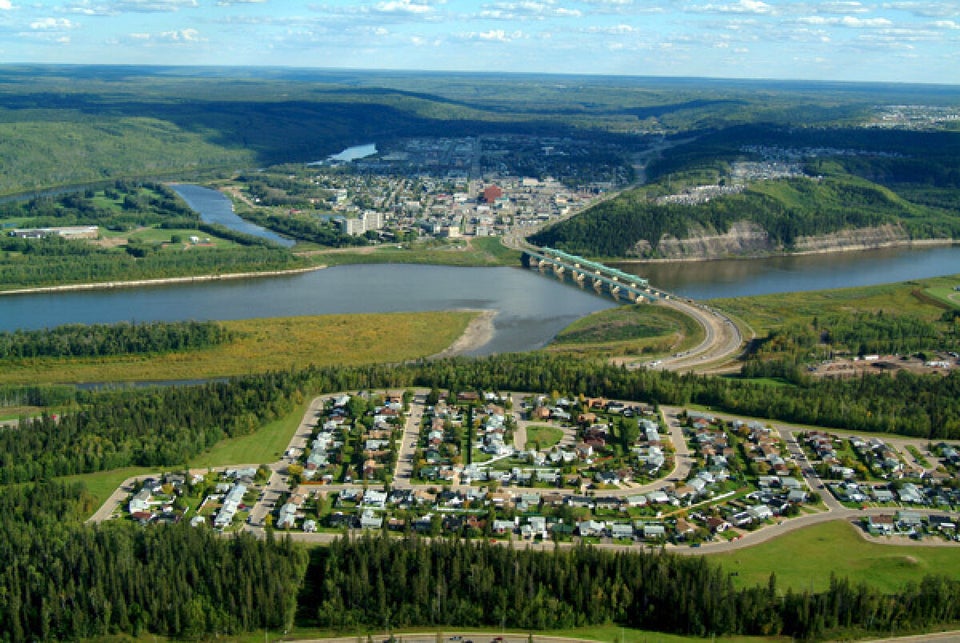 Facts About Fort McMurray, 'Oilsands City'