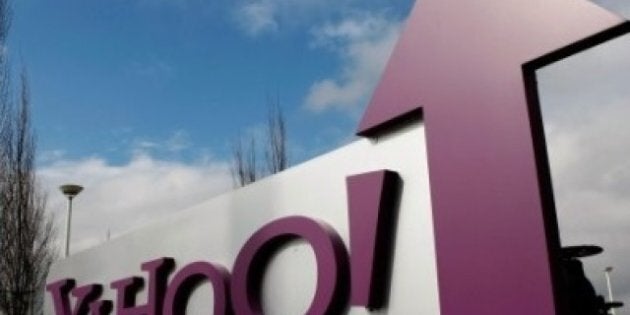 Millions of Canadians could end up watching future Olympic games online if web giant Yahoo follows through on reported plans to bid for the Canadian broadcast rights for the world's largest athletic event.
If Yahoo wins the rights, it would have a number of options. It could broadcast the games on its online channels; it could stream through an online partner like Netflix or video on demand; or it could licence TV stations to broadcast the games.
The web portal's move comes after a "lowball" bid to the International Olympic Committee from traditional broadcaster CBC and partner Bell Canada, which have joined forces to go after the games. The Globe reports CBC-BCE were unwilling to put in a larger bid because of uncertainty over whether the NHL will allow its players to participate in Sochi.
That opens the door to a higher bid from Yahoo, "which is now weighing using the Canadian broadcast rights as an opportunity to enhance its reputation as a content producer and revitalize its fortunes after losing ground to rivals such as Google Inc.," the Globe wrote.
The CBC-BCE consortium believes the games may garner weak ratings because of the nine-hour time difference between Sochi and central Canada. For CBC-BCE, the appearance of NHL players would make a crucial difference in audience numbers. The IOC "quietly rejected" the consortium's bid last month, the Globe reported.
The prospect of Yahoo owning the broadcast rights to the Olympics in Canada is the latest sign that television is rapidly changing in the era of the Internet.
Kogan argues devoted followers of sports events will have no problem switching to watching their events online, and the switch will provide advertisers with an opportunity for more targeted advertising.
"There would be a more accurate sense of the viewer's location, their gender, their age, their interests and what other websites they like (both the Google and Yahoo advertising network can let you target based on these characteristics) -- you would then be able to very accurately market with extreme precision to your worldwide audience of millions," Kogan writes.
The previous broadcasting partnership, between CTV and Rogers Communications, is sitting out the current round of bidding, apparently also concerned about weak ratings.
The Olympics' online presence has been growing by leaps and bounds in recent years.
In some places, the Olympics as an online phenomenon are a reality. In Taiwan, an Internet service provider controls the online and broadcasting rights to the games.
PHOTOS: EAST LONDON TRANSFORMED AHEAD OF 2012 OLYMPIC GAMES