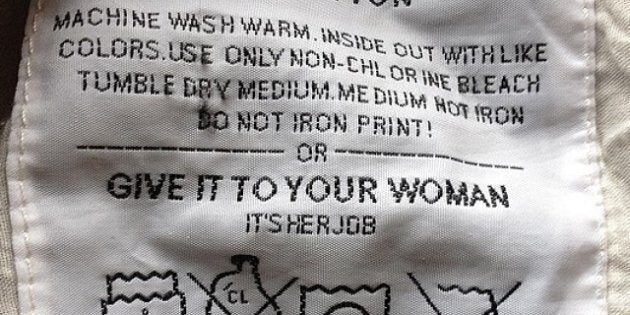 Barnett was surprised to find the label with washing instructions in her boyfriend's jeans from discount store Madhouse adding some commentary after its standard images for washing and drying: "Or, give it to your woman -- it's her job!"
The image received hundreds of comments from people on Twitter, ranging from expressions of horror to others telling her to "lighten up."
Today, the store responded to Barnett's piece. "The chinos in question are manufactured by a jeans brand that we stock but the care instructions on this product were not proofed by our buyers who normally concern themselves with quality, style and price of the products they order," Madhouse posted today on Twitter and Facebook. "The first Madhouse was aware of the care instruction on this product was today."
Check out the range of reactions on Twitter -- which side are you on? Tweet your answer to @HuffPostCaLiv with #sexisttrousers to join the conversation.