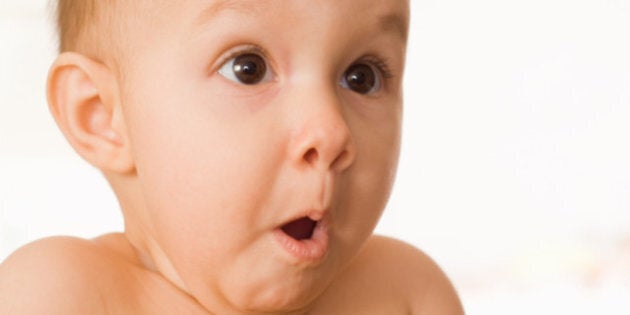 New moms, there's good news for you -- those hiccups your baby keeps experiencing aren't hurting him, they're actually doing your job for you.
A new study has found that hiccups act as a burping mechanism to help feeding mammals take in more milk. The results will be published in BioEssays by Daniel Howes, an associate professor in the Emergency Medicine and Critical Care Program at Queen's University in Kingston, Ontario and the director of the Regional Trauma Program at Kingston General Hospital,.
As a baby hiccups, he explained, it forces air into the lungs, closing the vocal cords and loosening the sphincter, which is above the stomach. This process creates a vacuum that helps push air from the stomach into the esophagus.
Though his research centres on babies, Howes hypothesizes that adult hiccups could be a warning sign for when we've eaten too much.