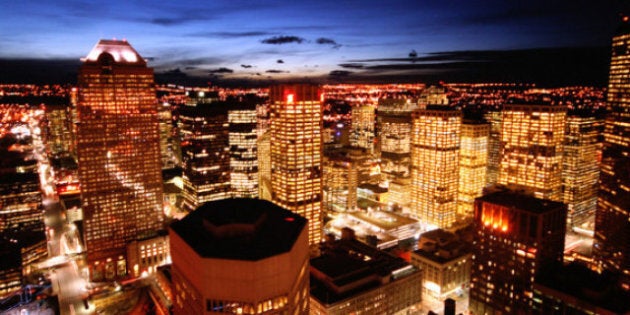 Every city has its hidden gems -- places that generally only the most "in the know" citizens have on their weekly roster of activities. After all, visiting your local may be comforting and familiar, but to shake it up every once in a while, everyone needs a place where they, quite simply, feel cool.
And when you're a visitor to a new city, there's generally little more you'd like to do than feel like you fit in. So to aid in your travels of the biggest urban centres, we are hereby spilling our guts on some of our favourite under-the-radar hotspots across Canada. Just try to keep them under your hat, okay?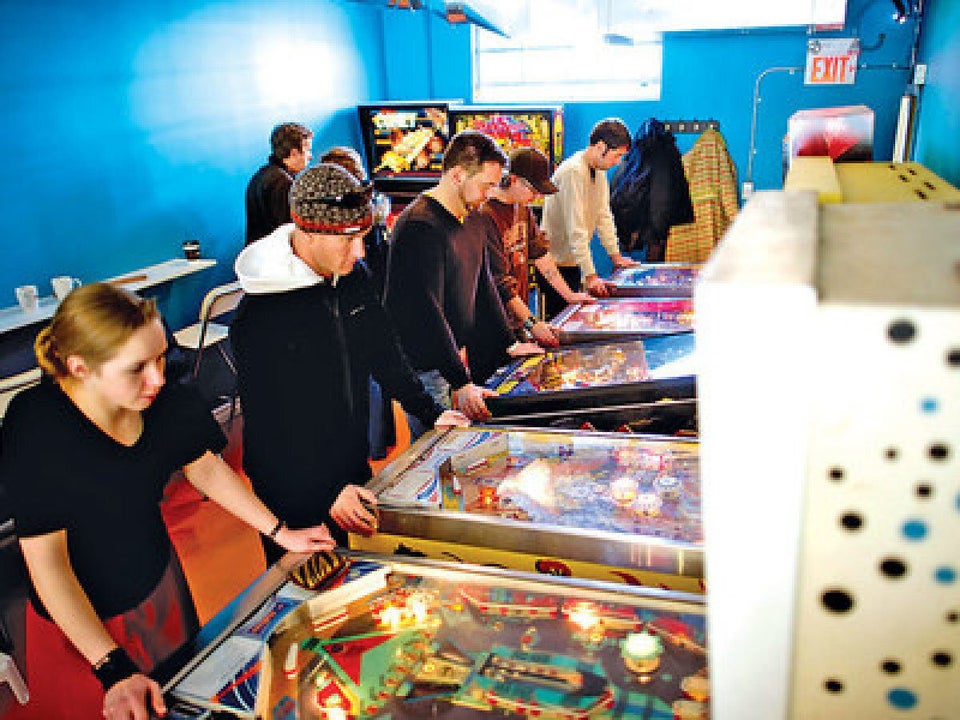 Wherefore art thou, arcade halls of ages past? If you're looking for a hit of childhood nostalgic, look no further than The Pinball Café in Parkdale. Milkshakes, retro candy bars and the unmistakable dings and whirrs of vintage pinball machines will take you back to a kinder, gentler and more analog time. The Pinball Café is open late most evenings -- just don't break your curfew!
There is so much that is right about this place. It's open 24 hours a day, for starters. So whether your poutine craving hits at 1PM or 5AM, La Banquise has got you covered. And there's a poutine for everyone. Whether you're a fan of the Poutine Elvis (ground beef, green peppers and mushrooms) or you live on the edge and opt for the Poutine Kamikaze (spicy sausage, hot peppers and tobasco), it's always divinely indulgent, gooey and piping hot. La Banquise poutine is art.
With its quirky-beautiful and slightly off-putting Victorian décor (Stuffed birds! Random doll parts!), Bibo's probably where Tim Burton hangs out whenever he's passing through Edmonton. But it's also an intimate and unique place to enjoy a fantastic selection of wine and delicious, high-concept snacks. Bibo is the perfect place to spend a memorable evening with friends if you're not ready to be a full-on classypants grown-up quite yet.
Equal parts bakery, café, art gallery and music venue, The Sleepless Goat is a laid-back co-op where Kingston's arts scene goes to chow down on vegan shepherd's pie, indulge in a wide variety of gorgeous homemade desserts and cozy up in a corner to write the next Great Canadian Novel. (The Goat also serves up a killer brunch!)
The Morrissey has everything you could ever want in a decent neighbourhood watering hole: awesome music (owing to the name of the joint, you can bet The Smiths get played from time to time), a not-to-be-missed selection of beers (hello, Pillsner Urkel! Czech it out!), the occasional night of live music and a laid-back clientele.
For a city that prides itself on its cowboys and beef consumption, The Coup is a bit of an offbeat outsider. This super sexy vegetarian restaurant and lounge sets itself apart with its organic attitude, gorgeously minimalist interior and pseudo sushi. Pseudo sushi! It's even fun to say. Oh, and The Coup is 100% wind powered. No big deal.
Halifax - Tom's Little Havana (5428 Doyle Street)
Halifax is great, but if you ever feel like you need a small vacation, hanging out at Tom's Little Havana might just make you feel like we've taken a trip to another country. Or another era. With its easy-to-miss entrance, bare bones décor and laid-back southern charm, you'll feel like you're taking part in a top secret society planning super duper top-secret things. Try the sweet potato and crab cakes.
Cinephiles would do well to unwind in this great local that pays homage to its building's former incarnation as The Imperial Theatre. B-movie posters abound and the establishment honours its vaudeville and movie theatre roots by screening films on certain nights. Add homemade comfort food and live music and you've got yourself the ultimate independent rock 'n' roll diner, friends!