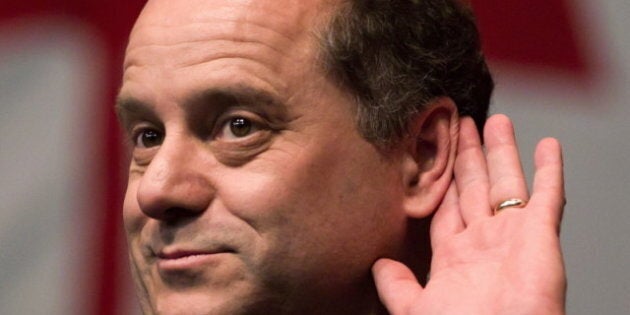 OTTAWA - For every New Democrat banging a thunderstick on the convention floor in Toronto this weekend, there will be 30 more banging on their keyboards at home.
The system by which NDP members will chose their new leader marks a major change for political conventions, political experts say, with mixed results for both the process and the party.
The majority of NDP members are expected to cast a ballot in advance online polls, which close Friday. For those ballots, members ranked their choices for leader.
The rest will vote in real time in rounds of balloting, either at the convention in Toronto or online from wherever they are.
Of the party's 128,000 members, only about 4,000 will be at the convention. Most will be watching — and voting — from afar.
"It will be quite different, particularly given that people will be watching from a distance so they will be very interested in the statements by the leadership candidate and they'll be making their judgment independent from what is happening at the convention and the buzz that's created there," said Professor Kathy Brock of Queen's University in Kingston, Ont.
At political conventions of yesteryear, votes were held on site.
As candidates dropped off the ballot, they'd throw their support behind someone else, creating schools of delegates swimming across convention floors behind the newly chosen one.
But with thousands watching the convention online, sites such as Twitter and Facebook could end up as fertile fishing grounds for what votes remain after the preferential ballots are counted.
"The campaign that is equipped to contact their supporters to make sure that they participate in the second ballot, and to get messages out to the supporters of other candidates looking for their support, through social media or some other online way will certainly be at an advantage," said William Cross, a political science professor at Carleton University in Ottawa.
All seven candidates for leader have a social media component to their campaigns.
Heading into the final days, Thomas Mulcair and Nathan Cullen are almost tied when it comes to mentions on Twitter, said Jim Donnelly, director of content at MediaMiser, which has tracked the candidates' social-media presence.
In third place is Peggy Nash and fourth, Brian Topp.
Donnelly said one thing that's surprised him is how many people have been casting their ballots, then turning to social media to declare how they voted.
It used to be that kind of information was never shared, he said.
"People seem to be losing a bit of that boundary of public and privacy which is great from an observer's point of view," Donnelly said.
At Paul Dewar's campaign office, workers keep an eye on social media for mentions of possible votes going their way and then pick up the phone to call the person if they can, said Dewar's campaign spokesperson Joe Cressy.
In Thomas Muclair's camp, a dedicated social-media manager also keeps an ear open for the buzz on their candidate.
But there could be a dark side, warned Anatoliy Gruzd, the director of Dalhousie University's Social Media Lab in Halifax.
With only limited time between voting rounds, it's all too easy for bad information about a candidate to rocket across the Internet and potentially influence votes.
"It's much easier to do in social media than to do during the convention if you're physically there," he said.
The duelling vote systems could also pose a problem.
The preferential ballots will compete against the real-time dynamic on the floor, which could create a situation where party leadership decides to go a certain way but that decision doesn't matter because of the advance polls.
Meanwhile, the people at home are voting in absence of decisions being taken at the convention.
"If the party is looking to build a national consensus and have agreement around a leadership choice, it becomes more difficult," Cross said.
There's no consensus about whether allowing people to engage with the process from their laptops means they end up more connected to politics or less.
"Are they going to be more connected? I think you are going to get more people voting because it's easier to vote," said Vancouver communications consultant Dave Teixieria.
"Will they be more engaged? Maybe not — there's still going to be a different type of apathy that's going on."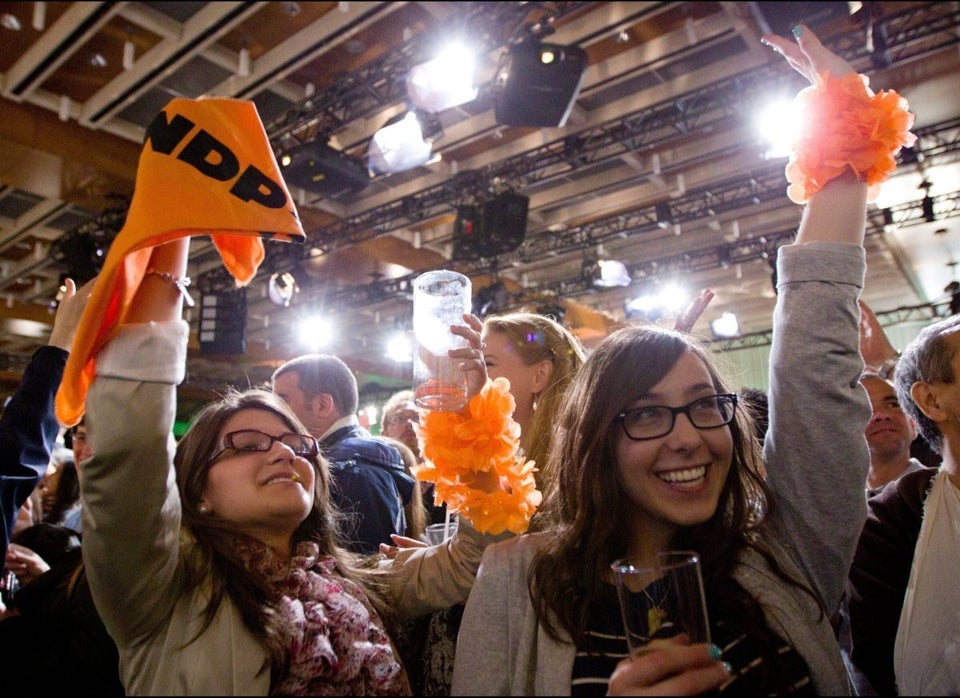 What You Need To Know About The NDP Leadership Vote