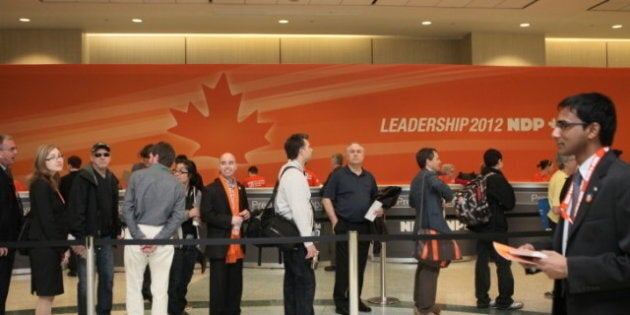 After seven long months, the NDP's leadership convention officially begins at 12:30 p.m. Friday and a permanent leader will finally be chosen sometime on Saturday.
Niki Ashton, Nathan Cullen, Paul Dewar, Thomas Mulcair, Peggy Nash, Martin Singh, and Brian Topp have been battling it out and while pundits say there are front-runners, it's not clear who is going to win or how events will unfold.
More than 3,000 New Democrats will be at the Metro Toronto Convention Centre and more than 47,000 have already cast their ballots in advance by voting online and by mail. Leadership conventions can be filled with drama and surprises and this one is shaping up to be one filled with excitement, suspense, but also nostalgia and other emotions. New Democrats say this is the leadership race no one wanted – it was prompted by the death of Jack Layton and the leader who brought the party to Official Opposition won't be far from their thoughts as they choose the person to succeed him.
Convention Coverage, HuffPost Style: The Huffington Post Canada brings your comprehensive coverage of the NDP leadership convention in Toronto, with photos, behind-the-scenes video, opinion and reporting from the convention floor.

Follow us at @HuffPostCanada, on our Ottawa Bureau Chief Althia Raj's Facebook Page, on our NDP leadership site, and on our politics page and our front page. Friday, we cover candidate speeches and a tribute to Jack Layton. Saturday morning, we follow the rounds of voting that will end with the new leader.
Here are a few things to watch for throughout the weekend: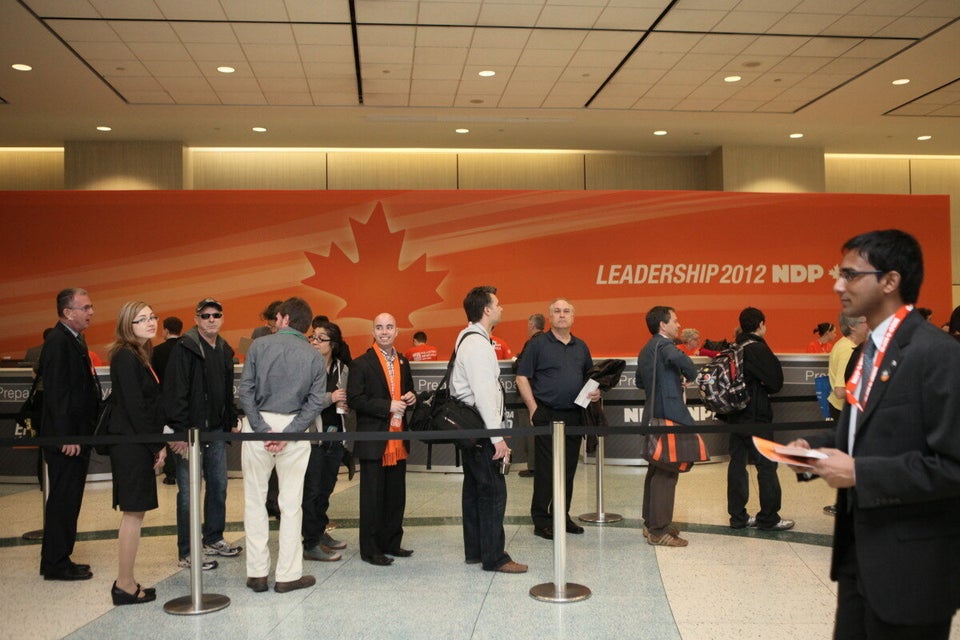 THINGS TO WATCH NDP CONVENTION