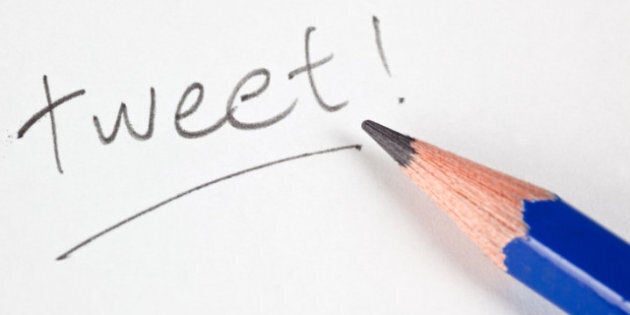 And it's no surprise that the candidates that have made it this far have tuned in toothem.
The major players -- Thomas Mulcair, Brian Topp, Peggy Nash and Nathan Cullen -- have been tweet machines throughout the race.
@M_SinghCares has brought so many new members into the #NDP family. Congratulations on a strong campaign!
But they didn't go unnoticed by the rest of the Twitterverse.
Dr. J.P. Wheeldon noted Mulcair as the "only candidate on my feed acknowledging campaigns of those who dropped out."
And that sums up how the front-runners have managed their social campaigns since the hat officially dropped last September -- competitive, but not cutthroat. No candidate has strayed from the underlying theme of party unity above all -- a fitting quality, of course, for a leader.
'Fighter. Builder. Leader.' That's how Peggy Nash introduces herself to the Twitterverse. It's as concise and polished a leadership plank as anything seen on a front yard at election time. The suggestion? One quality leads logically to another. A fighter, no doubt -- and as an MP for Toronto's Parkdale-High Park riding, a proven builder. The next logical step? A leader.
Well, not so fast. Results from Saturday's second ballot pushed Nash out of contention. Even then, she wasted little time in taking her closing thoughts to Facebook.
"It has been an amazing campaign and I look forward to taking on the Harper Conservatives in Parliament!" she wrote. "Thank you to all of our supporters from across Canada and thank you to the amazing campaign team. It has been a truly grassroots campaign that we built from scratch."
And, of course, from cyberspace.
Nash, whose 6,000-plus followers eclipsed those of front-runner Mulcair, has certainly been an aggressive tweeter -- with a focused, persistent message.
She frequently mines a vein of support and endorsements -- sometimes one coming right after another:
Proud to have gained the support of Rathika Sitsabaiesan (@RathikaS), MP for Scarborough-Rouge River.

Thrilled to pick up the support of Ethel LaValley, an inspiring #aboriginal labour movement leader. Thank you!
Nash has also pushed that message of legitimacy with tweets about interviews in mainstream publications.
Likewise, her communications guru Pam Kapoor has placed the social onslaught front and centre for the campaign.
"In order to capture the remaining eligible voters, campaigns will have to be strategic, savvy and nimble," Kapoor told Global News.
That explains, of course, why the hashtag #NDPldr was given such a workout, trending on Twitter throughout the weekend. And, naturally, each candidate made the trending rounds during their convention speeches.
Even NDP Charlie Angus got in on the action, getting a big boost from his rap endorsement of Paul Dewar -- even though it would ultimately prove futile. Dewar dropped out of the race after results from the first ballot poured in.
This year's social media surge may seem unprecedented, but it's very much in keeping with a longstanding party mantra: bring us your youth. This cyber-surge is simply a recognition that today's youth don't hurl their political messages from the the foot of Parliament Hill.
Armchair activism is the name of this game. And these NDP candidates are fully engaged.
The 29-year-old gave one of the few rousing speeches at the convention -- a delivery that made 'Niki Ashton' a trending topic worldwide on Twitter.
When CP24 told her about it, she exclaimed, "Holy Sh**! Really?" Then they asked what she planned to do about it.
"I'm going to tweet about it, of course!"