The man behind the mighty -- and famously maligned -- beard waged a patient, tactical campaign from the onset of he leadership race in September, 2011.
The second round of voting saw Mulcair continue his winning way, pushing all the players save for Brian Topp and Nathan Cullen off the ticket. Cullen conceded after the third round.
STORY CONTINUES AFTER THE SLIDESHOW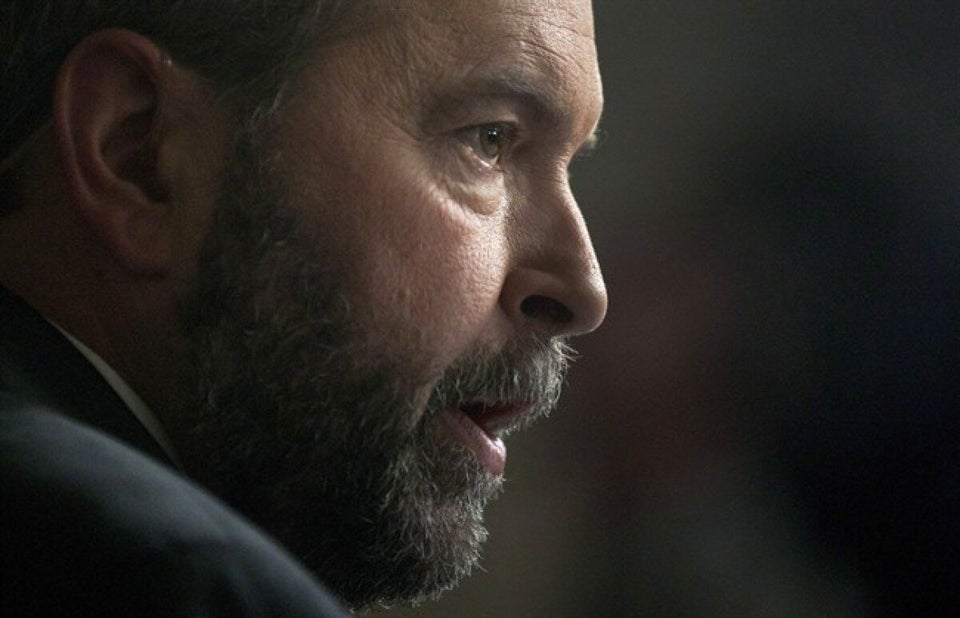 What do we know about Thomas Mulcair?
Well, at 57, he's had a wide-spanning career -- from training a civil and common law lawyer to joining English-rights group Alliance Quebec. Mulcair's career took an academic turn when he landed a gig as a professor at University du Quebec a Trois Rivieres.
Political aspirations drew him to the Quebec legislature, where Mulcair served as a Liberal member from 1994 to 2007. Along the way, he spent three years as Quebec's environment minister.
In 2007, Mulcair stepped up for the NDP, winning a longtime Liberal stronghold in the Montreal riding of Outremont.
Married with two children, Mulcair was re-elected in 2008 and 2011. Then he set his set his sights squarely on the Harper Government.
`A lot of the words that we use and a lot of the choices we make policy-wise show that we're still rooted in the past," he told The Canadian Press. "We're not going to defeat Stephen Harper with a slogan."
While Mulcair is widely regarded as more of a centrist -- a philosophy that has doubtless helped the NDP reach beyond its traditional target audience -- he has flexed some very traditional NDP chops.
Notably, he will bring a strong environmental agenda to Ottawa. In 2004, he ushered in Quebec's Sustainable Development Plan -- a comprehensive blueprint for wildlife, forests, farming and mining.
"Biological resources are the source of our well-being and quality of life," Mulcair said in a release. "Our efforts must be directed at protecting them and using them in a sustainable way for the greater benefit of present and future generations."
Earlier this month, the federal MP gave The Huffington Post Canada a candid one-on-one interview, outlining his ideas for the post-Layton NDP -- a plan that includes creating a $3.38-million fund to take on the Conservatives in the next election.
With files from The Canadian Press