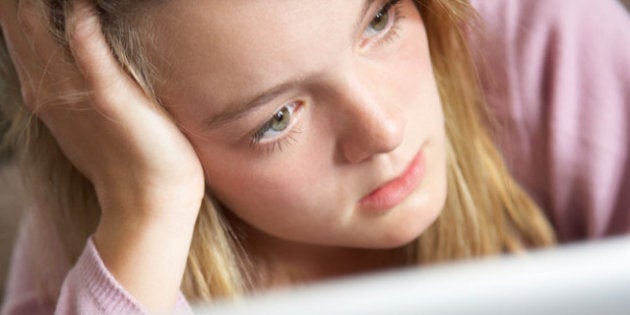 Psychologists say that self-harm and cutting is a growing trend among Canadian teenagers and videos posted online are showing them how to do it — and how to hide it.
Using data from a set of surveys of more than 500 teens and young adults from Victoria, the Canadian Medical Association found that about 17 per cent — or one in six — admitted to harming themselves in some way, usually by cutting, scratching or self-hitting.
Youth that self-harmed tended to start the activity at the age of 15.
For Lower Mainland teen Lila Levine, the cutting started in Grade 9.
She said life wasn't easy, and she started experimenting with drugs. At around the same time, a friend introduced her to the world of "cutting."
"I felt that I was hiding and hurting. I was really messed up," she said.
"I scratched my arm with wire from my mom's toolbox — she's a mechanic — and cut my face with a pencil sharpener blade."
Most psychologists believe that cutting has little to do with suicide or suicidal thoughts, and is instead a form of emotional release for many youth — one that has become popularized with online sharing.
Videos on YouTube and photos posted online by teens give advice on how and where to cut, and how to hide the cuts and scars from adults.
Half seek help
The Canadian Medical Association's study found that just over half of self-harming teens sought help to end the cutting, burning, and scratching habits.
Levine fell into that group, and sought help before she went too far.
"I didn't really do permanent damage to myself," she said.
Lila found refuge in a support group called Leave Out ViolencE (LOVE), that helped channel the negativity in her life into artistic expressions.
She said she has only the "tiniest scars" left over from her cutting days.
Long sleeves tell tales
Klaus Klein, a Parent and Teen Counsellor based in Burnaby and Vancouver, said that for parents or teachers to step in and help stop teens from self-harming, they first have to know it's going on.
Cutters aren't always dark or moody, he said. But there are strong secondary signals, he said.
"If it's a hot day in the middle of summer and all of a sudden they're wearing long sleeves and a big puffy jacket, that may be a sign," he said.