X17online.com
Just last month, Lindsay Lohan brought back her red hair -- creating peace with red-head lovers all over again.
But this week, we're sad to see most of Lohan's red hair fading. Lohan was seen heading to the Parisian cocktail bar Pour Vous last night, wearing a long black coat, a black dress and carrying a mint-coloured bag. Most of her locks however, were fading back to a lighter blond.
In other follicle news, vampire Robert Pattinson was also seen last night with a scruffy beard -- again. What going on with the hair maintenance in Hollywood?
Readers: what do you think of these looks? Check out the best and worst celebrity hair dye jobs and click here to see more photos of Lohan and Pattinson on X17online.com.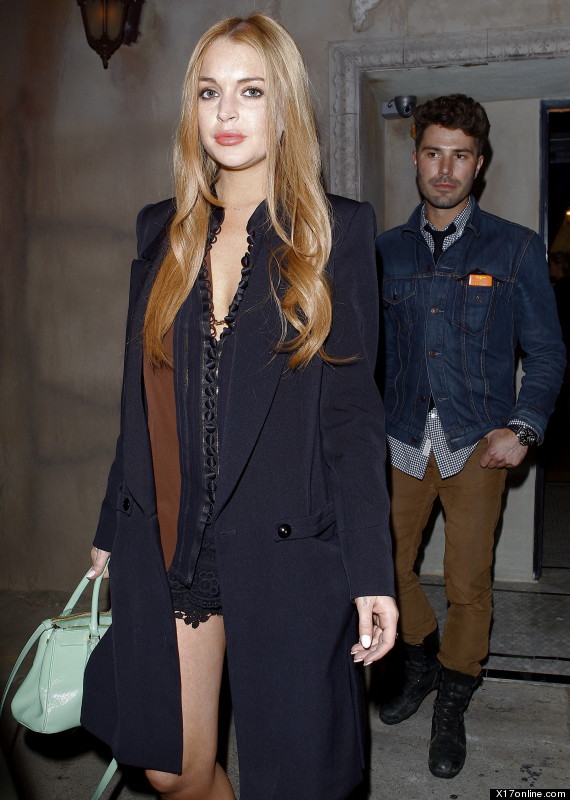 ALSO ON THE HUFFINGTON POST:
Best And Worst Celebrity Hair Dye Jobs