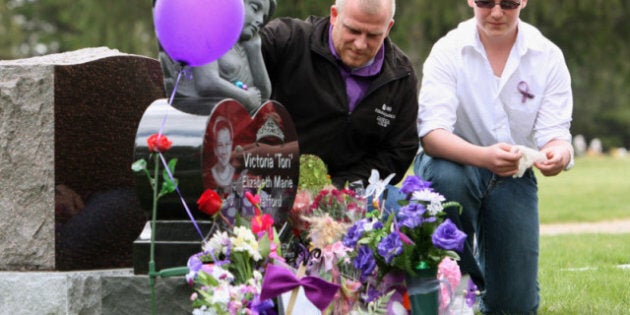 WOODSTOCK, Ont. - It has been three years since eight-year-old Victoria Stafford vanished outside her school in Woodstock, Ont., and in the midst of the trial of the man accused in her death, her family is spent a quiet day marking the grim anniversary.
Her father Rodney Stafford and his family paid a visit to Tori's grave, as they have been most days throughout the trial of Michael Rafferty in London, Ont.
April 8, 2009, was the day Tori never returned home from school and never would again. It's tough to recall that day and the agonizing months that followed, before her remains were discovered that July, but at the same time each April 8 is just another day without Tori, said Rodney Stafford.
"Yes, it's an anniversary, but I don't want to keep reliving that day," he said.
"There's a deeper loss because she's gone, but at the same time there's more positive out there."
Since Tori disappeared the community support for the family has been overwhelming, Stafford said. On Easter Sunday in 2009 a candlelight vigil for Tori, then missing four days, was organized and well over 1,000 people from Woodstock and beyond flooded a parking lot in town to pray for the girl's safe return.
That same day, court has heard, Terri-Lynne McClintic was arrested on a breach of probation. She later confessed to abducting Tori and pleaded guilty to first-degree murder.
McClintic also faces a new unrelated charge of assault causing bodily harm in connection with an incident last January at the Grand Valley Institution for Women, the prison where she is serving her sentence.
Rafferty, 31, has pleaded not guilty to first-degree murder, sexual assault causing bodily harm and kidnapping.
The Staffords have attended every day of the trial, though they say it's difficult to listen to the allegations against Rafferty. The support of people across the country is one thing that keeps them going, they say.
They attended a charity race Friday in London, and were quite affected by a girl who wore a T-shirt in memory of Tori. She placed first in the 12 and under category, Stafford said.
"It was a tear-jerker, knowing the reason she was doing it," Stafford said. "It's proving that the story is affecting everyone, even kids."
Well-wishers ask what they can do to honour Tori's memory, and for now Stafford just hopes everyone can spend time with family, as he will.
"It's Easter weekend," he said. "Enjoy it. Grab your kids close."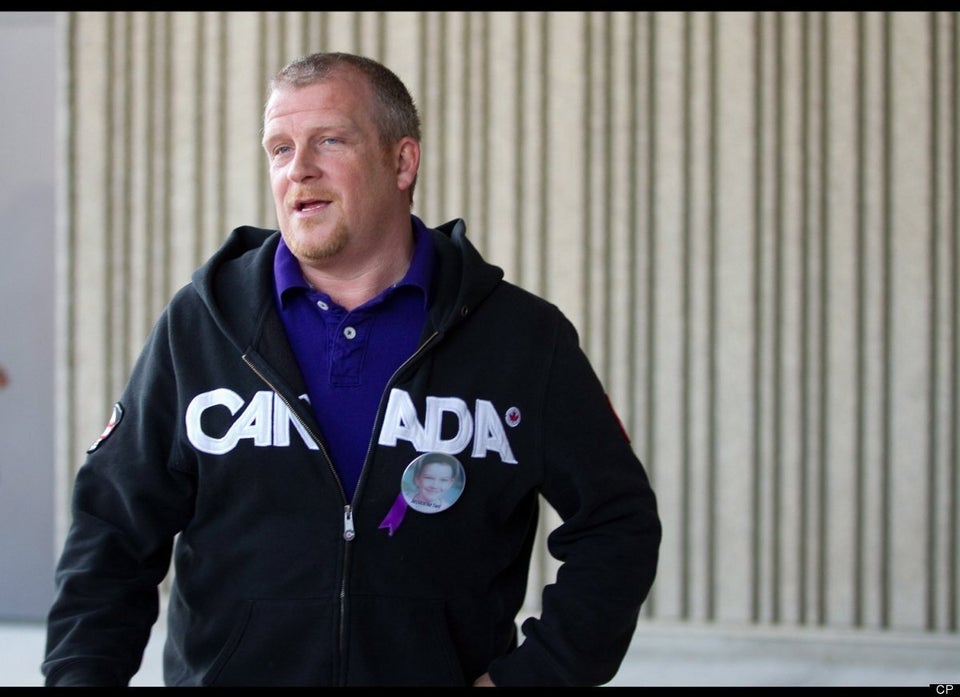 The Tori Stafford Trial, In Photos