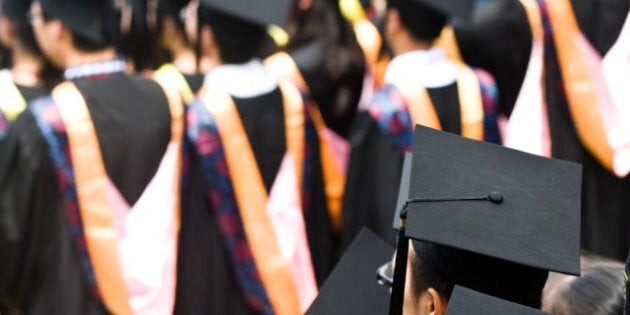 Get those resumes ready -- graduation is fast approaching. Though still a couple of months away, June marks that time for students to trade in attending lectures in sweatpants and pajamas for graduation gowns. It's a period of transition for the hundreds of thousands of Canadian students graduating this summer, but it's also a scary time to be joining the workforce.
According to Statistics Canada, the youth unemployment rate amongst 15-to-24-year-olds is at 17.4 per cent, nearly double the newest national rate of 7.2 per cent. And although a university degree decreases your chances of unemployment, as shown by national unemployment rate dropping to 6.3 per cent for people in that age bracket, some analysts attribute that to students returning for graduate studies because they were unable to find work with only an undergraduate degree.
Then there's the mounting crisis of student loans across the country. According to the Globe and Mail, the average amount of debt taken on by students when graduating is $27,000, and the interest built on that can fall between five per cent to nine per cent, depending on your residing province.
With so much doom and gloom, taking a few more courses or applying for a graduate program doesn't seem like such a bad option, does it? Fortunately for students, universities and companies have taken notice that being a student can be synonymous with being strapped for cash. The result is a series of perks that students -- particularly soon-to-be-graduates -- should take advantage of while they still can.
Do you take advantage of any university-specific perks? Let us know what they are below in the comment section or share your thoughts with us on Twitter @HuffPostCaLiv.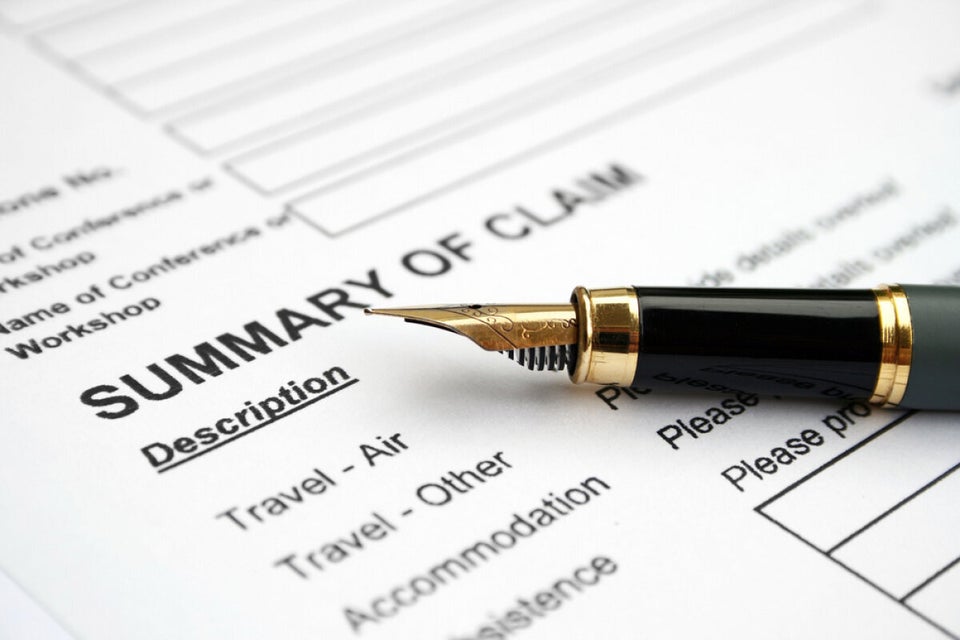 The University Student's Bucket List To Complete Before You Graduate
Cashing In On Extended Healthcare Coverage
Thinking of making that last trip to the dentist? Better do it soon. That's because once you've graduated from university or hit a certain age (anywhere from 18-25), you can no longer claim any benefits under your parents' healthcare insurance. Other procedures that students lose out when they graduate include prescription drugs and eye care, but for the basic healthcare needs, there's always provincial health insurance.
Student Savings: Public Transit
While driving offers a sense of freedom, it can be a financial death trap. Between monthly payments if you're leasing, the cost of insurance and the price of gas, your wallet is more likely to run empty before the gas tank does.
Instead, make use of the discounts offered on public transit -- universities like Carleton and University of Toronto, for example, give their students unlimited use of the city's public transportation as part of their enrolment.
Next to transportation, the most valuable discount students can take advantage of is in the food department. From restaurants to grocery stores, students generally save at least 10 per cent off their total purchase. Just think of all the Kraft Dinner you can buy with the savings.
Student Savings: Finances
Finally, in addition to saving money for transportation and food, students can take advantage of savings when it actually comes to their finances. Most of Canada's major banks offer student bank accounts that include perks such as no-fee banking or accounts with no minimum transactions.
Gather All Your References
While you could start networking after landing your first job, the smarter thing to do would be to start networking while in university. Professors, teaching assistants, even older students with connections in your industry can all make excellent references. All you have to do is get them to notice you amongst the other hundreds of students they see on a weekly basis.
Eat A Combination Of Kraft Dinner And Ramen Noodles
Did you know that if you combine Kraft Dinner and instant noodles together, it still tastes like student poverty? Still, that shouldn't deter you from trying such bold concoctions while you still have the "starving student" stereotype to justify it.
Organize Your Email's Inbox
If you''re about to graduate, chances are that you've been working out of a university assigned email the last few years. But once you've graduated, schools close off these accounts, locking you out of whatever contacts or emails you may need. Instead, take the time to start importing all your precious info into an email account that's less temporary.
Visit A Career Counsellor
For many students, university is a time for self-discovery and one of those discoveries could be what your ideal career to pursue once you graduate. That's not to say you can't consult career counsellors once you're out of school, only that it'll cost you to do so.
Take Advantage Of Your Student Athletic Centre
If you thought paying a few dollars for a semester's worth of access to your school's gym was ridiculous, you haven't seen the membership fees to join gyms outside of campus. Centres like L.A. Fitness, Goodlife or Extreme Fitness tend to require year-long memberships, which can easily put costs in the hundreds.
Enjoy That Last Tax Return
It's not often you get to expense your moving costs, nor is it often you get to add in the expenses you've incurred if you've received research grants, but both are deductibles students can file on their tax returns. Some other deductibles students can take advantage of include child care services and the cost of your tuition.