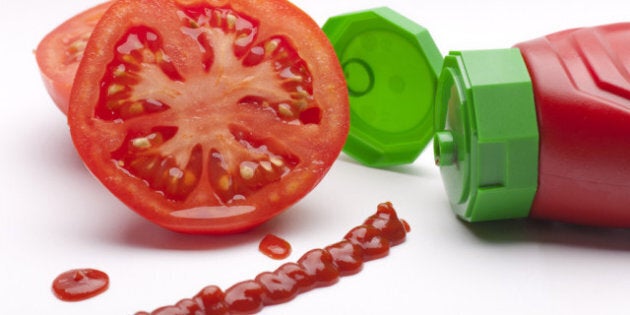 We've all been warned away from processed foods enough times by now to start examining the contents of our pantry a bit more closely. Just what's in that can of beans, you wonder? And how long can I really keep that jar of kernels?
One author has found that making your own items to stock up the kitchen could be a simpler and cheaper way to approach the task. Alana Chernila, creator of blog Eating From The Ground Up, recently released her book, "The Homemade Pantry: 101 Foods You Can Stop Buying and Start Making." The book helped her stick to her family's budget, as well as make the best use of the produce she discovered while working at her local farmer's market.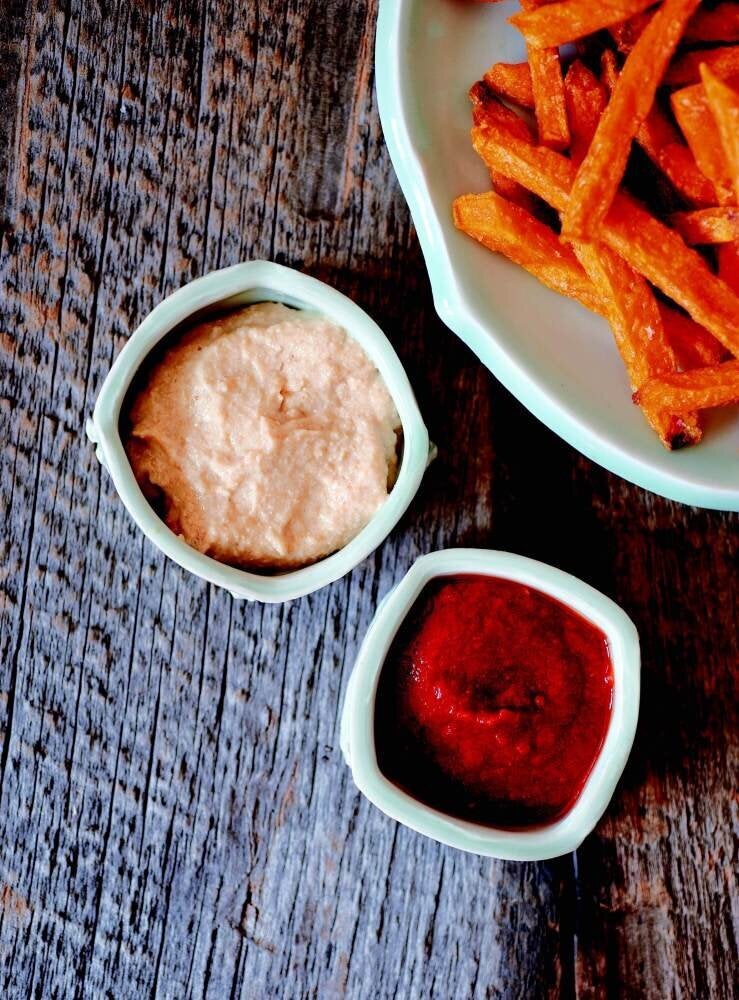 1 cup diced onion (1 large)
6 pounds ripe tomatoes, peeled, seeded, and cored, or three 28-ounce cans tomatoes, drained
3 teaspoons kosher salt, plus additional to taste
1 teaspoon ground cinnamon
1/4 teaspoon ground cloves
1/2 teaspoon ground cumin
1 1/2 tablespoons chili powder, plus additional to taste
1/2 teaspoon ground pepper
1/4 cup apple cider vinegar
1/4 cup distilled white vinegar
1 tablespoon packed light brown sugar, homemade or store-bought
1. Heat the olive oil in a large, heavy-bottomed pot over medium heat. Add the onion and cook until translucent, about 3 minutes. Add the garlic, and cook for 1 minute, while stirring.
2. Add the tomatoes, salt, paprika, cinnamon, cloves, celery salt, cumin, dry mustard, chili powder, and ground pepper and simmer, covered, stirring occasionally, for 20 minutes.
3. Blend until smooth with an immersion blender or transfer the mixture to an upright blender in two batches and puree until smooth. If transferred, return the mixture to the pot.
4. Add the vinegars, brown sugar, and honey. Cook over medium heat, uncovered, stirring often, until the ketchup thickens, about 30 minutes. Adjust salt, pepper, and chili powder to taste.
Fridge in a covered container for 2 weeks.
Freezer in a freezer-safe container for 6 months (thaw in refrigerator and whisk to re-emulsify).
Excerpted from The Homemade Pantry by Alana Chernila. Copyright © 2012 by Alana Chernila. Excerpted by permission of Clarkson Potter, a division of Random House. All rights reserved. No part of this excerpt may be reproduced or reprinted without permission from the publisher.
1 cup (8 ounces) unsalted butter, plus additional to butter the bowl and pans
1 teaspoon Vanilla Extract, homemade or store-bought
1. Preheat the oven to 250°F. Butter two 9 × 13-inch baking pans and your largest bowl.
2. Pop the corn according to your preference and transfer the popcorn to the buttered bowl.
3. In a medium saucepan, melt the butter with the maple syrup, sugar, and salt. Bring to a boil over medium-high heat and let it cook, without stirring, for 5 minutes. Add the baking soda and vanilla and stir to combine. The mixture will foam up and bubble and smoke.
4. Very gently (or your popcorn might deflate!), pour 1 cup of the sugar mixture over the popped corn and stir until evenly coated. Coat with more sugar mixture and stir again, repeating until all of the sugar mixture is coating the popcorn. Divide the popcorn between the two baking pans.
5. Bake for 1 hour, stirring the popcorn every 15 minutes. Cool before serving.
Room temperature in a covered container for 3 weeks.
Freezer in a freezer-safe container or bag for 6 months (great right out of the freezer)
1 tablespoon unsalted butter
2 large leeks, cleaned and chopped, using all of the whites and the lower half of the green
2 pounds potatoes, peeled or unpeeled to taste, and quartered
5 to 7 cups stock, homemade or store-bought, or water
Salt and pepper, to taste
1. Melt the butter and olive oil in a medium soup pot over medium heat. Add the leeks and sauté until soft and shiny, about 5 minutes.
2. Add the potatoes and 5 cups of the stock. Cover, bring to a boil, and then reduce the heat to a simmer. Cook, covered, stirring occasionally for 20 to 30 minutes, or until the potatoes fall apart when poked with a fork.
3. Using an immersion blender, blend in pot until smooth; otherwise transfer to an upright blender and puree in batches. Blend for only a few seconds at a time—potatoes can transform to a glue texture with too much blending. If the soup is quite thick, add the additional stock, 1/2 cup at a time. If freezing the soup, do so now, before adding the milk.
4. To serve immediately, return the soup to the pot and add the milk, salt, and pepper. Reheat, if necessary.
Fridge in a covered container for 3 days.
Freezer (puree without the milk) for 6 months (thaw in refrigerator or microwave, reheat with milk, salt, and pepper, and blend if necessary for a smooth texture)