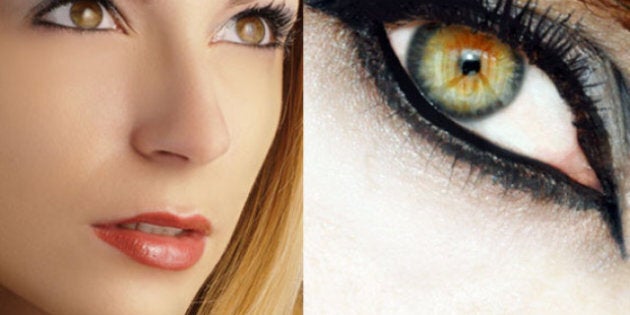 Fashion and beauty trends are constantly being recycled. In fact, a quick survey now of any busy street in any Canadian city will reveal a colourful mosaic of retro looks, both on the body and on the face. But not all looks were meant to be resurrected – let's have a look at the beauty trends that are timeless ... and which just look dated.
Especially popular in 1990s, ultra-thin, over-plucked eyebrows were practically a must among this generation of women during a time of baby doll dresses and the original 90210. But aside from being difficult to maintain, this is one look that hasn't yet come back to the mainstream. That's not to say that you should embrace an overgrown look, but today's brows are fuller, more natural-looking, and much easier in terms of upkeep.
For more timeless -- and not so timeless -- beauty trends, have a look below. Story continues below slideshow.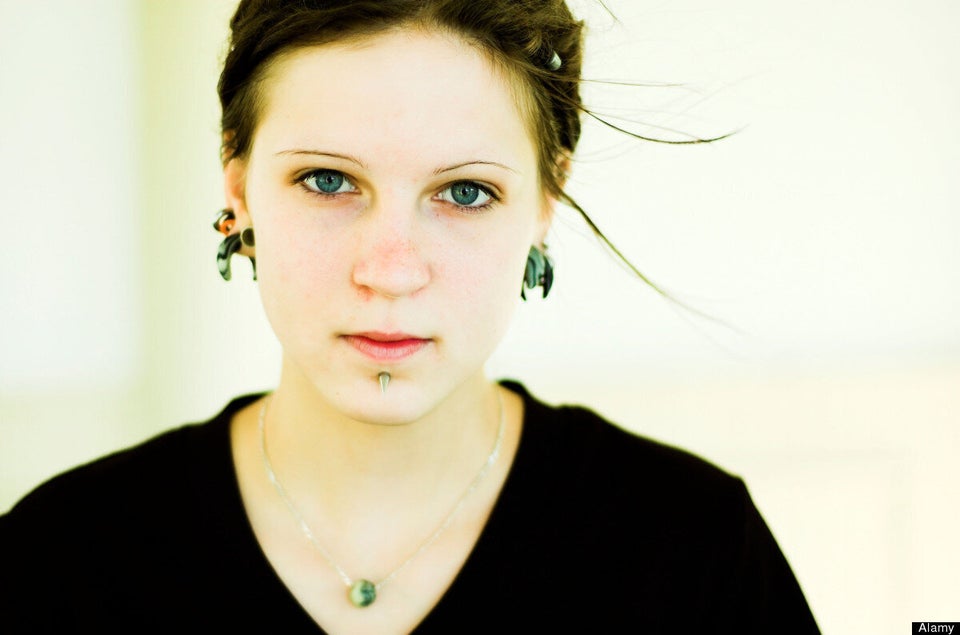 Dated vs. Classic Beauty Trends: Which Makeup Looks Have Stood The Test Of Time? (PHOTOS)-from-mt-220995
The smoky eye look might seem like a relatively new phenomenon popularized by the current red carpet trendsetters, but in reality, it's a look that's been used by cultures around the world for thousands of years. Glamorous, dark-rimmed eyes can add instant sex appeal and allure to your look, provided it's done right --There's a big difference between perfectly smudgy and messy raccoon eyes. Check out makeup artist Nicole Bryl's tips for perfecting this look.
Dated: Spray Tan Overdose
The sudden popularity of spray tan and bronzers is understandable - now there's a way to get that sun-kissed look without exposing yourself to wrinkly-causing, skin-damaging UV rays. But then most people wised up to the fact that too much bronzing makes you look less like you just got back from your vacation and more like an oompa loompa. As with so many things in life, moderation is key when it comes to the faux tan -- applying your own self-tanner will allow you to control the colour.
Classic: Deep Red Lipstick
Adding a perfect shade of red lipstick to your pout is the biggest thing you can do to take your look from "meh" to "wow" - arguably no other product in your makeup bag can achieve as powerful a transformation. And unlike shades such as corals, nudes and violets, red lipstick is never out of style - provided you've found your ideal shade. This can be a case of trial and error - and if you've never been a lipstick girl before, wearing something so daring can feel weird. It's worth it.
We're not sure why this particular look was popular in the 80s and again in the early 2000s -- too dark a lip liner paired with too light a lipstick just looks severe. Lip liner - traditionally meant to blend into your lipstick and provide definition to your pucker - should not be used with a heavy hand -- for a foolproof look, opt for a neutral toned liner that matches your natural lip shade under your lipstick.
The perfect cat's eye look (shown here on singer Adele) is one that every girl should master. The brings an air of absolute elegance to your look that's perfect for date night, girl's night or, really, any night you don't spend in front of your TV. You'll need a good quality liquid eyeliner, a steady hand, and a bit of patience. But once you've perfected it, you'll be so pleased with the results.
Dated: Unblended Eye Shadow
Using two tones of colour on your eyelids can be a great way to bring attention to them ... as long as they're not chunky blocks of colour sitting on top of one another. Use your makeup brushes to blend each of the shades into each other at the crease for a much more natural seamless look.
False eyelashes can really bring together your look and make your eyes pop -- just make sure you don't overdo them. You want your lashes to look luscious and plump, not impossibly fake. Try individual false lashes for a subtler look.
Dated And Classic: Pastel Eye Shadow
As pretty and on trend as they may currently be, pastel shades can be a tricky look to pull off, mostly due to the fact they can very quickly wash you out if you don't wear them properly. Pairing them with a darker shade is key. If you absolutely can't live without a little shimmery violet/green/pink in your makeup bag, use a little bit of along your eyelash line and around the inside corner of your eyes to brighten them up, then blend with a darker, more grown-up shade.
Classic: The Minimalist Look
More isn't always better when it comes to makeup, and the most revered style icons are proof of this. While they can easily rock glamorous, intricate looks that involve heavy makeup and jewelled gowns, they have a knack for also pulling off elegantly understated ones too. Michelle Williams is one current It girl who embodies the natural look beautifully. She's polished, and the makeup she uses never overpowers her features; it just makes her look like she's positively glowing.