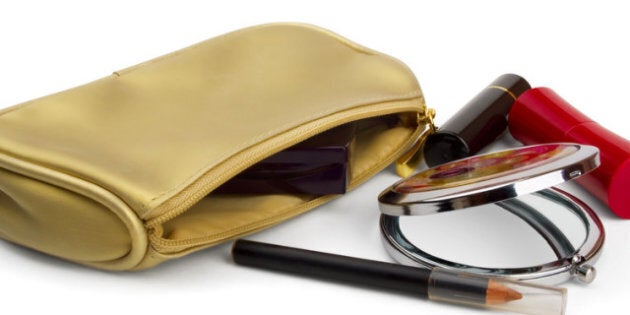 What's in your emergency makeup bag? What ... wait? You don't have one? An emergency beauty kit is a must-have for all women. It can save you from all sorts of beauty blunders and cosmetic crises that can unexpectedly pop up due to a variety of circumstances – be it bad weather, a sudden crying fit or a spontaneous late-night skinny dipping session. Here are some must-haves:
Cracked and chapped lips are uncomfortable and can definitely ruin your look. Avoid them by always carrying some moisturizing lip balm with you – preferably with some SPF to protect your pout against sun damage. This is especially important in the winter when the air is ultra dry, but lip balm is a great emergency item to keep in your kit year-round. Use it on your lips, yes, but rub a little bit in your palms and use it to smooth your flyaway strands, rub some in your cuticles to keep them moisturized, or run it over your elbows or backs of your hands to keep them soft. The options are endless.
Do you have these emergency beauty items in your purse? Check them out -- full text continues below slideshow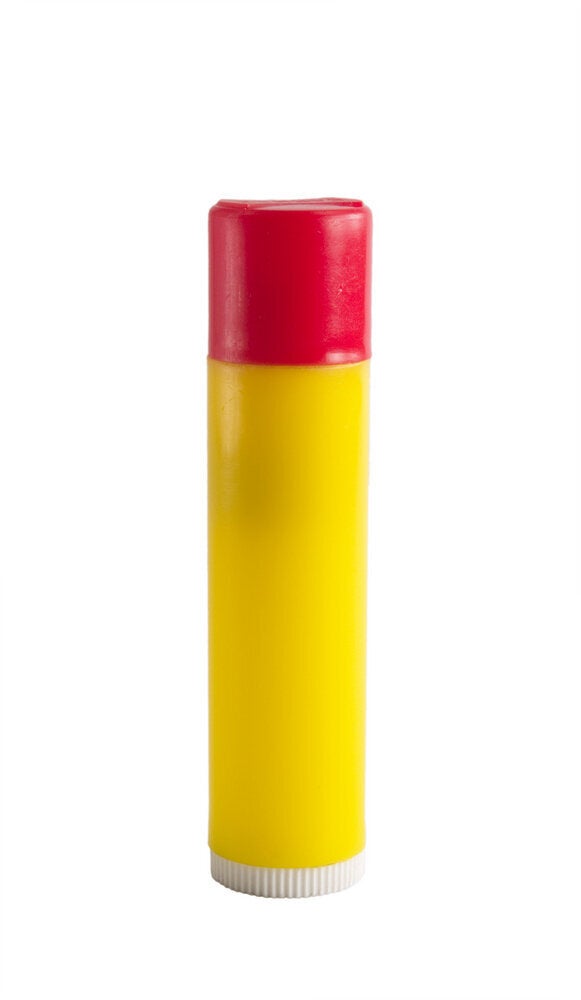 Emergency Beauty Items: Keep These Essentials On Hand For A Quick Fix-from-mt-220684
It happens to the best of us – a long day full or meetings and errands leaves us with a shiny t-zones just in time for that important 3 o'clock presentation. Blotting papers help absorb that extra sheen on your forehead without ruining your makeup.
You'll never truly appreciate the value of having extra hair elastics in your purse ... until the day the day you get caught in a freak windstorm/rainstorm/snowstorm and your once perfectly-coiffed hair becomes unsalvageable. These are a must, and clear elastics are ideal, or match them to your hair colour to keep your look polished.
Blemishes are never a welcome addition to your complexion, but they seem to have a knack for picking exactly the wrong moment to pop up on your face. You can't always avoid them, but you can do some damage control by having a good concealer on hand. Same goes for those dark circles that inevitably pop up after a late night.
If you're caught on the weekend without your kit, give your complexion a quick pick-me-up by having a BB cream on hand. BB creams provide natural-looking coverage that evens out your skin tone while moisturizing, protecting, and treating it all at the same time.
Everyone has a different makeup routine, so it's up to you to figure out the top one or two items you absolutely need to feel pretty. Mascara? Your favourite eye shadow? That vampy red lipstick you can't live without? Put 'em in the kit. Keep it simple, and you may find yourself streamlining your non-emergency routine as well.
Deodorant/cleansing wipes
Don't be the subject of embarassing speculation. Cleansing wipes will be a lifesaver for those days where you either forgot to apply your deodorant at home or are subject to some sort of sweat-invoking activity – such as slaving away at the office on the hottest day of the year with a broken air conditioning system. Have your wipes do double duty and pack makeup/facial cleansing wipes, which can keep your face smudge-free and underarms fresh and clean.
Clear nail polish plays double duty in emergency situations – not only can it add shine to your nails, it can also patch up unfortunate nylon runs, act as a makeshift bandaid and even get rid of unsightly warts. Don't leave this one at home.
Preserve your favourite earrings – and the integrity of your perfectly-accessorized outfit – by carrying some spare earring backs in case you lose one. It doesn't happen very often, but when it does it's a huge pain in the you-know-what.
Any of you who've ever felt the mortifying pop as the button on your pants gives way knows that a safety pin or two is essential in preventing (or lessening the effect of) the dreaded wardrobe malfunction. It will hold things firmly in place, at least until you get home and can change into something else.
Sometimes makeup disasters strike without you even realizing – that's why it's crucial to keep some sort of mirrored device on your person to you can check that your lipstick is holding, your mascara hasn't caused a case of raccoon eyes and you've gotten all the spinach from your teeth.