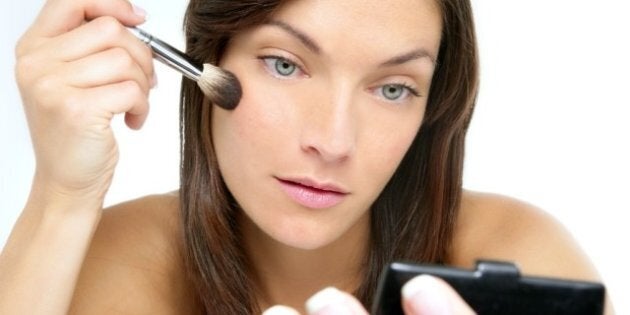 It wasn't long ago that generations of women would stick to the same skincare regimen their entire lives. But with so many advances in skincare products and treatments, as you age, you should adapt your routine so that your skin's changing needs are addressed. Some dos and don'ts on how to best take care of your skin from your 20s, 30s, 40s and beyond your 50s.
Don't Sunbathe -- At Any Age
It's ironic that many of us will pay hundreds or even thousands of dollars on fancy antiaging creams or for injections and treatments to make us look younger when one of the easiest and most important ways to take care of our skin and look younger is free, ie. being smart about sun exposure by avoiding the sun's peak hours and wearing a broad-rimmed hat, for example.
For more practical skincare tips take a look below. Full story continues below slideshow.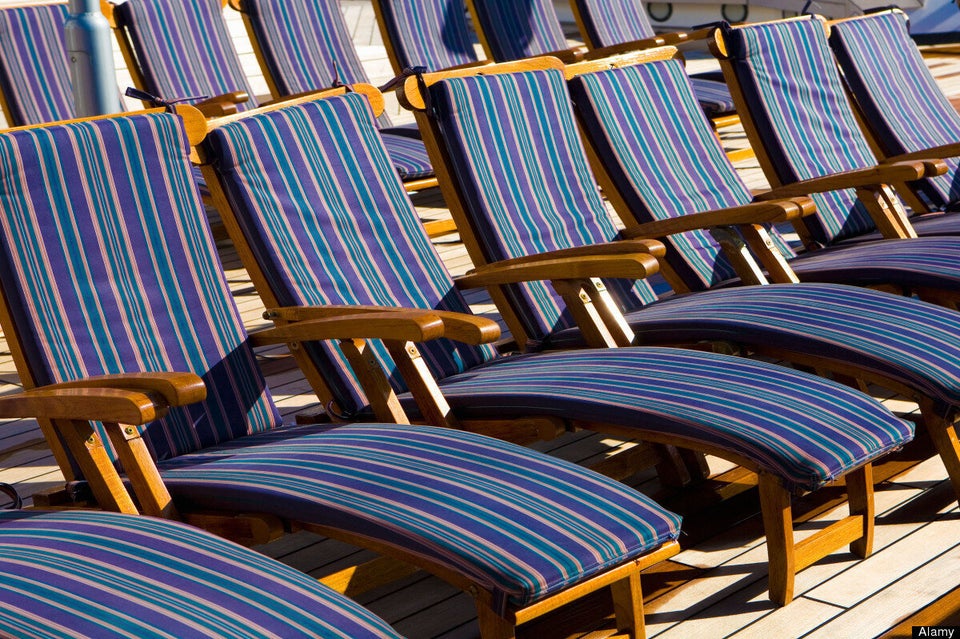 Do Wear Sunscreen Daily In Your 20s (And Up!)
In your 20s -- although hopefully you were slathering on protection in your teens and childhood, too -- getting into a routine of applying sunscreen daily of at least SPF 30 on your face and exposed body parts is a healthy habit you'll reap benefits from for years to come. It's one of the key factors in keeping skin looking young and healthy.
Do Use Clear-Skin Products In Your 20s
If you're still prone to blemishes, using a cleanser with salicylic acid will help keep your pores clear of pimple-causing bacteria. You may find, however, that your acne is changing in nature—from the teenage breakouts to adult acne (the result of hormonal fluctuations), which tends to appear in the chin and jaw line area.
Don't Overdo The Makeup In Your 20s
You're blessed with skin that's plump and youthful in your 20s, so you likely don't need a full-coverage foundation. Opt for a tinted moisturizer instead or a sheer coverage BB cream. Most of us tend to over-powder our faces as well -- if you are on the oilier side, powder just your T-zone and use blotting papers (they absorb oil without leaving your skin powdery) throughout the day.
Do Use A Retinoid Product In Your 30s
It's inevitable -- your skin in your 30s will start to show some fine lines and wrinkles, elasticity will start to dimish and your skin tone will become less even. Applying a retinoid product a few times a week will help delay some of these skin issues -- just don't forget to keep using sunscreen as retinoids will thin your skin and make it more prone to sun damage.
Exfoliate And Peel In Your 30s
Cell turnover takes longer when you hit your 30s. This means it takes longer for new skin cells to reach the surface and skin may appear duller and less radiant. Encourage skin cell turnover by seeing a skin expert, who might recommend a glycolic peel, which will reveal fresh skin cells quickly. If you're not a fan of peels, a gentler method for boosting cell turnover at home is to use a treatment or moisturizer containing glycolic or lactic acid.
Do Get Some Sleep In Your 40s
The loss of collagen and skin elasticity in your 40s mean you'll find your skin sags a little more and seems less resilient. But don't lose sleep over it -- on the contrary, make sleep your priority. Your skin repairs itself while you sleep, so if you don't get enough of it, it will show -- in the form of a pale, ashy skintone and more pronounced wrinkles and undereye circles. Shoot for 7 - 8 hours nightly.
Don't Use The Same Moisturizer In Your 40s From Your 20s
Your skin is thinner and it crying out for ingredients that address the fine lines, wrinkles and dark spots that you probably have noticed are cropping up. Look for products containing peptides and coenzyme Q10 to help boost resiliency. For the hyperpigmentation, the key ingredient that will help even out your tone is alpha hydroxy acid. It can make skin sensitive, however, so be careful in the sun and use it sparingly (or switch to a lower concentration if you find it irritates your skin).
Do Use A Heavier Cream In Your 50s And Beyond
Starting in your 50s, your sebaceous glands start producing less and less oil and your skin will be drier and more sensitive. Battle this dryness by using a more emollient cream. Look for ones with antioxidants and ceramides (which are natural lipids that allow your skin to retain moisture). When it comes to washing your face, avoid soaps (those containing sodium laurel sulphate, which can strip moisture and oil from skin) and use a gentle, mild cleanser instead.
Don't Overlook Giving The Eye Area TLC In Your 50s And Beyond
Wrinkles deepen and the area around the eyes will appear more hollow due to collagen and fat loss and may be darker as well. Tend to the skin here with an eye cream—one containing silicone will help temporarily fill in fine lines and minimize their appearance.