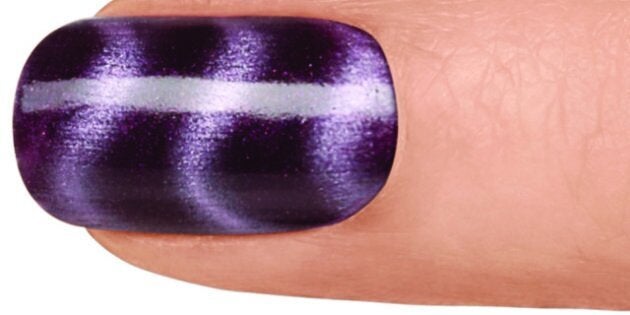 These days, getting a manicure is all about nail art and playing with existing or on-trend colours and adding more depth to polish designs.
"Nail art has come a long way, but this is the first time it's a conversation piece," says beauty expert Dana Caruso.
She explains decking our your fingers with crazy colours and fun designs are the "it" way to alter your mood and show off your personality. We chatted with Caruso to get her top five nail trends for spring/summer. Check out her step-by-step guide to get each look below. (One tip: if you have a flat nail bed, a trend like magnetic nails or gem nails can give your nails a 3D shape.)
Here are five trends to try this season: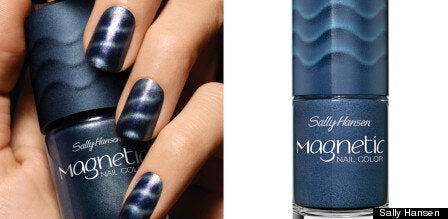 What It Is: A nail polish with iron particles that can create a signature design using a magnet.
How To: Working with each nail individually, apply one to two coats of magnetic nail polish and let sit for 10 seconds. Next, apply the magnet applicator (the cap of your nail polish) and hover it over your nail, holding still for 15 seconds. Add a top coat to finish. (Pictured: Ionic Indigo by Sally Hansen)

What It Is: Glitter on your tips will add just the right amount of bling for spring.
How To: Start with a base coat and add two layers of a nude or light pink nail polish. For the glitter, you can use a nail polish that already has glitter or you can buy loose glitter pigments and dip your nail tips into glitter flakes. Finish with a top coat and add an extra layer to your tips. (Pictured: Gold Boom Boom Pow, Turn Back Time by Deborah Lippmann)

What It Is It's like adding tie-dye to your nails. Note: the gradient look works better on long nails.
How To: For this look, you can add as many as four colours to your mix or keep it simple with two shades. Apply two layers of the lightest shade first. Next, place a few drops of your other shades into a plastic plate and use a foundation sponge to dab the remaining colours on your nail, creating a gradient effect. You should go in order from lightest to darkest. If you feel like this tutorial will get messy, you can also use clear tape to guide your fingers through the design process. To finish, use a top coat and add glitter flakes or diamond studs at the tip for a 3D effect. (Pictured: Aruba Blue, Barbados Blue by Essie)

What It Is: Similar to the gradient look, ombre nails (like the hair) flows in colour from light to dark. This look, however, is done on one hand as opposed to one finger.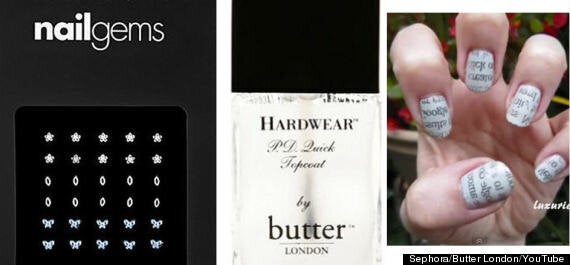 What It Is: Nail gems, stick-ons and studs look complicated, but will give your nails depth.
How To: Always make sure you start with a base coat. For gems and small diamonds, use a pair of pointy tweezers and carefully place each gem onto your nail. The one thing you do need to have for this look is patience. To finish off, add two layers of top coat -- this will seal in your gems. (Pictured: Sephora Gems, Butter London top coat, YouTube newspaper tutorial.)
Check out these other products we've put to the test: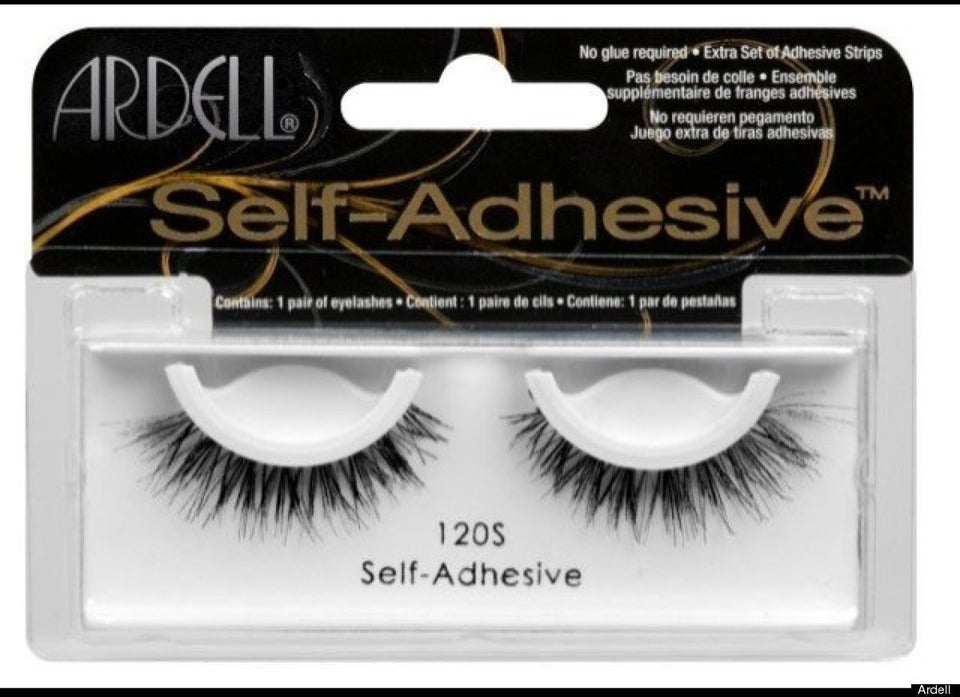 The Huffington Post Canada Style: Put It To The Test
Here are some other nail tutorials from our friends at Stylelist.com: