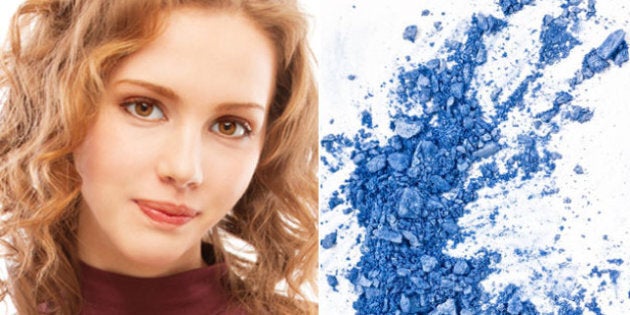 For most women, it can take many years of experimentation to figure out what makeup colours look best on our faces. Piles of beauty magazines tell us what will look great, but they can also preach against experimenting with some bolder looks that only certain women can successfully pull off. We say – phooey to that! Bold, dramatic colour combinations are huge this spring, so what better time to play around with looks that you've shied away from in the past? Check out some of the better-known beauty colour myths below and decide for yourself whether or not they should be forever debunked.
Behold: spring beauty myths debunked in our slideshow. Full story continues below slideshow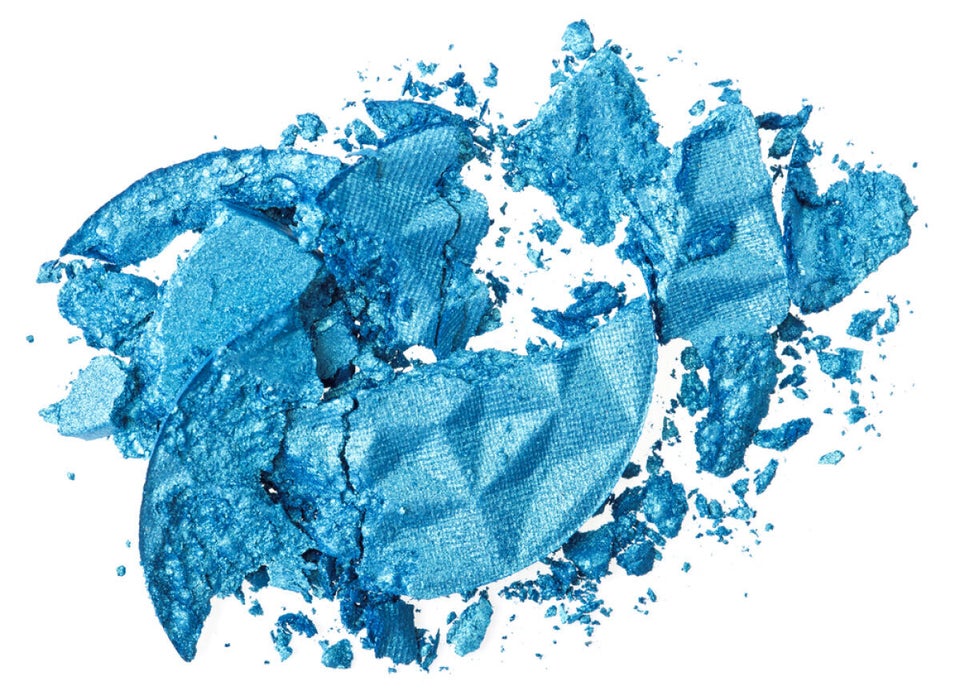 Spring Beauty Myths: Busting Springtime Colour Do's and Don'ts-from-mt-221090
Don't Ever Wear Blue Eyeshadow
Obviously, we're all for avoiding anything that mimics that style of Mimi on The Drew Carey Show and/or looks like it might have gone over really well at a nightclub in the 1980s. But blue eyeshadows – even if dramatic -- can look gorgeous if it's a hue that goes well with your skin tone and the vibe of your outfit. If you're feeling trepidation about playing with blue eyeshadow, opt for a soft, ethereal blue with silver or pearlescent finish – it comes across as soft and pretty on most skin tones.
Redheads Should Never Wear Pink Lipstick
Are you out of your mind? Pink lipstick can look mind-bendingly incredible on just about anyone, and redheads are certainly no exception. When opting for a strong, bright pink colour, be sure to keep eyes soft and neutral so your lips and hair don't fight for the spotlight. Since natural redheads almost always have pale skin, if you ever want to take on a frosty pale pink shade a la Lindsay Lohan, be sure to amp up your cheekbones with a bit of bronzer so you don't appear washed out.
Women With Olive Skintones Should Never Go Blond
We hate to say this, but this myth does have some truth to it. They say that blonds have more fun, but if you're a woman with an olive skin tone, cool blond tones can age you, wash you out and/or make you look sallow. The best colours for olive skin tend to be richer - a warm chocolate brown or a mahogany red look stunning and also reflect light better, which means your hair will have more shine. If you're really itching to go blond for the summer months, experiment with adding some subtle honey-blond highlights to your mane and build it up from there.
Foundation Should Not Be Worn In The Spring And Summer Months
When the weather warms up outside and natural sunlight intensifies, the pretty foundation that you wore in the cooler months tends to look less natural – and in extreme temperatures, it lacks staying power, tending to melt off of our faces faster than a popsicle in a heat wave. Embrace the freespiritedness of the warmer months by using a light-reflecting concealer in strategic areas in lieu of full-on foundation, and blending it all together with a great moisturizer with 30 SPF or higher. Another great warm-month alternative is Beauty Balm, which combines the benefits of a moisturizer, sunscreen, foundation and concealer all in one. Top it off with a tangerine-tinted lipgloss and waterproof mascara and you're good to go! (If it means we can spend more time enjoying the nice weather, we're all for minimal effort.)
Avoid Red Lipstick If You Have Full Lips
Full-mouthed women who avoid red lipstick because they're worried about resembling Ronald McDonald can take a deep breath and relax. Argument #1: Angelina Jolie. Argument #2: Scarlet Johannsen. Still not convinced? There's a perfect red lipstick for every woman out there – it just takes a bit of experimentation to find the red that works best for you. Play around with tones, textures and coverage. A woman taking her first forays into red lipstick may prefer something more subtle and sheer, building colour coverage with each and every sweep. Those who want to dive in can play with true, vintage, velvet-y reds – they're the biggest, boldest and more Old Hollywood statement that you can make on your lips. Just make sure that you wear a lipliner so you come off as more classy and polished than '90s Courtney Love.