It's hot, sweet, tempting and everybody wants it. We're talking about dinner, of course, but action in the kitchen might get you action in the bedroom if you can seduce your partner with food.
How do you combine the two most amazing things on the planet? Tiffany Smith, Love U instructor at YourTango.com, suggests a menu of aphrodisiac foods, including libido-boosting oysters, pasta fra diavolo with spicy cayenne pepper and devilish chocolate for dessert. And while these come-hither courses play a big part in a romantic dinner, there's more to a seductive meal than what's on your plate.
Here are some tips to seduce your partner with food: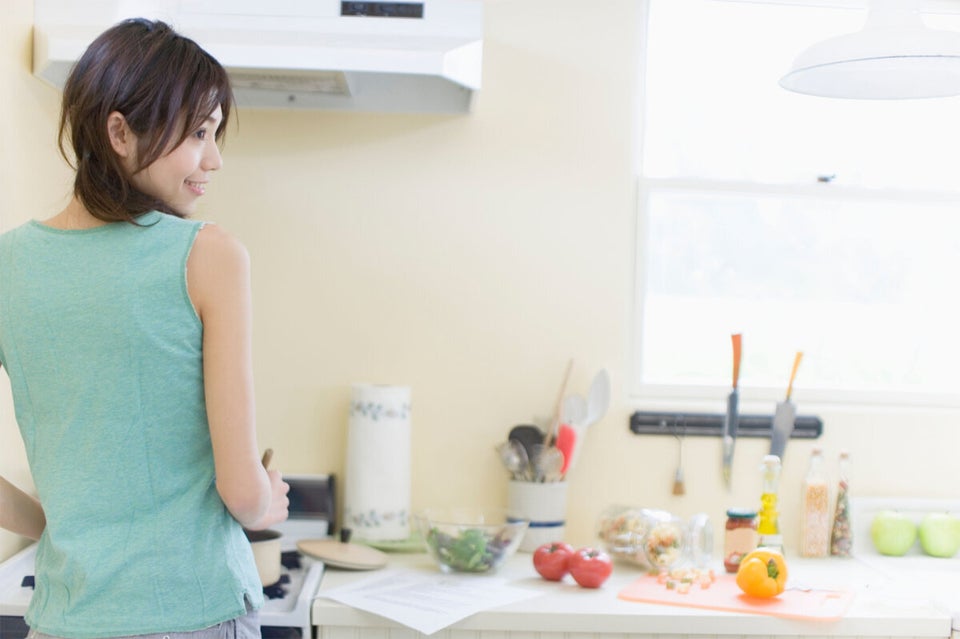 "You're slicing and dicing side by side. You playfully tease, poke each other, try and make the other mess up or fumble. What are you doing? You're increasing the level of attraction," he writes.
Do you habitually eat in front of the TV or computer screen? Mistake your cell phone ring for the oven buzzer? Turn 'em off and set romantic scene with candles, flowers and music that appeal to the senses.
"Prepare a meal with healthy and light food choices. Vegetable and fruits really help to increase circulation and boost a man's sex drive," she writes.
But don't serve too sparse a meal, she warns; "The goal would be to feed him enough so that he is no longer thinking about eating and thinking about you."
Photo credit: KristenV.Brown, Flickr
Playing with your food can add an element of seduction, but don't eat like a slob. When eating finger foods, or dipping a digit in to taste, keep the mess to a minimum by using only three fingers, not the whole hand, self-proclaimed love doctor Yangki Christine Akiteng writes.
Drink, But Don't Get Drunk
Dark coffee can act as a pick-me-up for the body and mind after an indulgent meal, CityLine reports, "so partake of a little in preparation for an 'all-nighter.'"
Rich, dark and luscious -- something about chocolate makes it essential for a seductive dessert.