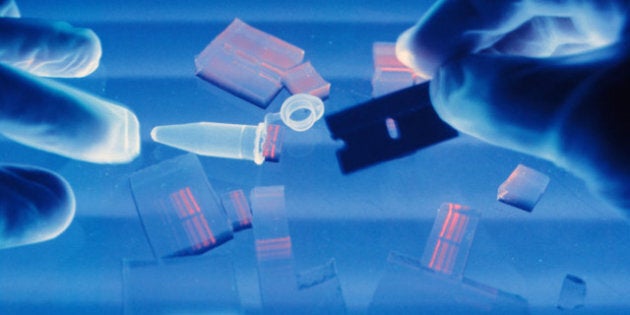 Media liaison staffers have been sent to an international polar conference in Montreal to shadow Canadian government scientists during interviews, in what critics are calling the latest example of extreme information control by the Harper Conservatives.
Hundreds of researchers from around the globe arrived in Montreal this week to attend the International Polar Year Conference, but those scientists working for Environment Canada were also accompanied by so-called "media relations contacts" tasked with monitoring and recording interactions with the press.
Ahead of the conference, the Canadian participants were reportedly sent a memo ordering them to have a government liaison present during conversations with reporters.
While none of the government scientists would speak on record about their media monitors, one researcher told CBC's Dan Halton off-camera that the strict communications measures were an embarrassment to Canada.
Some leading researchers worry the media intervention may undermine Canada's scientific reputation abroad.
Climatologist Andrew Weaver, with the University of Victoria, called the tactics excessive.
"The current administration probably has a fear about science," said Weaver, who compared the monitoring of scientists to something out of the Soviet era.
Science and media groups call for freer relationship
Concerns about the perceived "muzzling" of some of Canada's brightest scientific minds have been aired for some time.
In an open letter to Prime Minister Stephen Harper posted last February, groups representing scientists and journalists appealed for an end to "government muzzling of publicly funded scientists."
The groups noted that last fall Environment Canada had prevented David Tarasick from speaking about his ozone layer research, which had been published in the journal Nature, and that earlier the Privy Council Office had stopped Kristina Miller, a researcher at Fisheries and Oceans, from granting interviews about her work on sockeye salmon decline in B.C., findings previously published in the journal Science.
In February, at the annual meeting of the American Association of the Advancement of Science in Vancouver, delegates appealed for a more open relationship between journalists and government scientists.
The government has said its scientists are not muzzled and that journalists do have timely access to researchers.
But at the Vancouver conference, Kathryn O'Hara, a Carleton University journalism professor, noted at the time that Gary Goodyear, the minister of state for science and technology, didn't respond to a request to participate in the conference discussion, and that all other federal government officials invited to participate said they were not available.