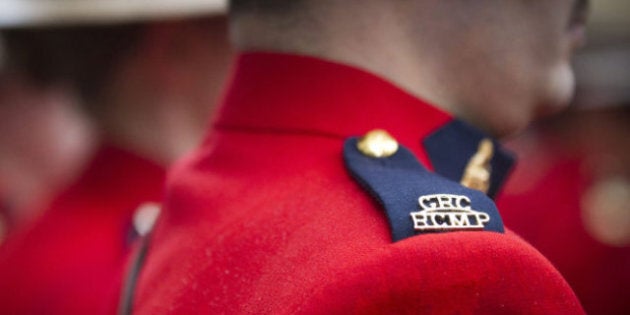 RCMP officers have been reprimanded for impaired driving, careless use of firearms, using the force's computers to access pornographic websites and cavorting with prostitutes, according to the Mounties' most recent disciplinary report.
In the last reporting period for 2010-2011, 65 regular and civilian members faced formal discipline hearings; 13 of them resigned from the RCMP and one was dismissed. Other code of conduct violations included using excessive force, having sex in an unmarked RCMP vehicle and filing false overtime claims.
RCMP spokeswoman Sgt. Julie Gagnon said an officer or civilian member can be subject to criminal proceedings as well as formal discipline for code of conduct breaches.
"Depending on the circumstances, criminal and internal proceedings can take place concurrently, or the disciplinary process may take place after the criminal proceedings are completed," she told CBC News.
There were also 156 cases of informal disciplinary incidents that warranted corrective or remedial actions such as counselling, special training or increased supervision. Those include incidents such as publicly criticizing the force, uttering threats, uniform or dress violations, disobeying orders or oaths, or disgraceful conduct.
The RCMP has been under intense criticism after widespread complaints from female officers about sexual harassment in the forces began to emerge last November. Commissioner Bob Paulson vowed that tackling the problem would be his top priority when he was appointed just weeks later.
Paulson says institution hasn't kept pace with society
Appearing before the House of Commons Standing Committee on Status of Women Monday, Paulson blamed the culture of an institution that hasn't kept pace with advancing equality rights in society at large.
Gagnon said the RCMP is also working to update the broader complaint and disciplinary system.
"The RCMP, in partnership with Treasury Board and Public Safety, is currently examining options to modernize discipline, grievance and human resource management processes," she said.
The annual report, which was released in February, is the third published after a government directive in 2008 designed to make the disciplinary process more transparent and accountable.
The directive to overhaul the process by then-public safety minister Stockwell Day also called for national standardization of policies and protocols and more thorough monitoring and coordination of files.
It also required the RCMP to give the government notice of any major disciplinary cases.
Process 'absolute madness'
In the last year reporting year, 57 members were suspended – including 52 with pay and five without pay.
Stoppage of pay and allowances are invoked only in "extreme circumstances" when it would be inappropriate to pay a member his or her salary, such as if the person is in jail awaiting trial, or has been absent without authority for seven days, according to the report.
The disciplinary process was criticized recently by British Columbia RCMP Deputy Commissioner Craig Callens, who called it "absolute madness" that it is so difficult to dismiss or suspend a member without pay. He called for more local management control over who is hired and fired.
The disciplinary report shows there have been anywhere from 61 to 106 new formal disciplinary cases recorded in the last 11 years.
"Canadians have rightfully high expectations of their national police service and it is the RCMPs responsibility to live up to those expectations," it reads. "Public trust is critical to our organization and it is essential that we maintain the high standard of conduct that has been demonstrated throughout the RCMP's long history."
Some of the disciplinary cases summarized in the report:
- A constable received a reprimand and forfeiture of five days' pay for allowing a prostitute actively soliciting sexual activity to enter personal vehicle for sexual activity.
- A constable received a reprimand and forfeiture of 10 days' pay for impaired driving.
- A constable was dismissed for sexual assault and inappropriate comments of a sexual nature; reporting for duty while under the influence of alcohol.
- A staff sergeant received a reprimand and forfeiture of 10 days' pay for making a false statement to a Canada Border Services Agency official.
- A civilian member received two reprimands and two forfeitures of seven days' pay for use of controlled substances and theft.
- A constable received a reprimand and forfeiture of five days' pay for operating a motor vehicle at excessive speeds without legitimate operational purpose causing damage of vehicle beyond repair.
- A constable received reprimand and forfeiture of one day's pay for excessive force.
- A constable received reprimand and forfeiture of five days' pay for improper use of government credit card.