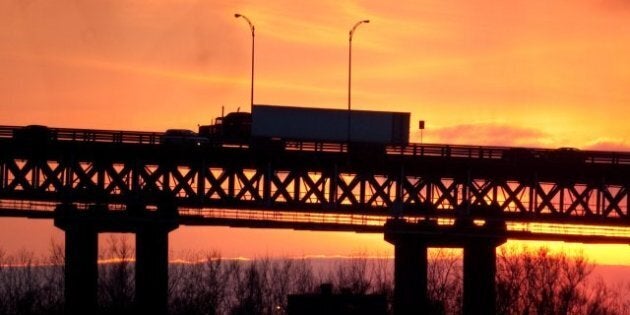 An exclusive report by Radio-Canada is raising new concerns about road safety in Quebec, after truck drivers admit to tampering with speed limiters meant to force them to drive their vehicles under 105 km/h.
Under Quebec law, heavy trucks are not allowed to travel faster than 105 km/h, and an electronic device required by all such vehicles since 2009 is supposed to ensure they can not.
But the Radio-Canada report measured speeds on various highways at various times of day and found many trucks well over the limit.
"The garage simply gets you to sign a form releasing it from responsibility if you get caught," said one trucker, who admitted to tampering with his speed limiting device.
Quebec Trucking Association was surprised by Radio Canada's report on tampering. The association's spokesperson, Marc Cadieux, said he does not believe the practice is widespread.
"Our members have been [lobbying] for the limited speed limit to be at 105," Cadieux said. "Throughout Canada, we've been asking for that."
Cadieux said limiting speed saves on gas and other costs. He said it's likely smaller companies and independent owner-drivers that are responsible for doing the tampering.
"It has a negative impact on, obviously, the image of the industry," Cadieux added.
The Quebec agency charged with checking speed limiters, Contrôle Routier, said it does perform checks to make sure the limiters are working, but just because they function, it does not mean they have not been tampered with.
Both CAA and the Quebec Trucking Association are calling on Contrôle Routier to improve road checks and track down the garages that are doing the tampering.