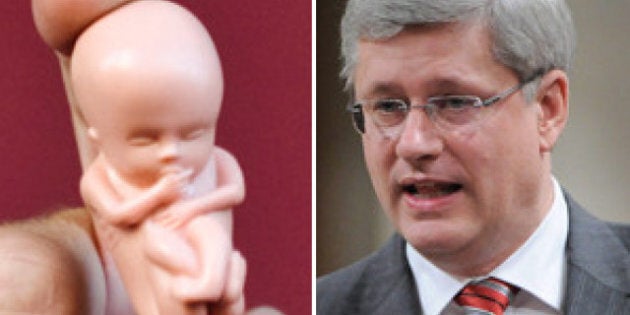 OTTAWA - Prime Minister Stephen Harper said Thursday he'll vote against a motion introduced by one of his MPs that has reignited the national abortion debate.
The Opposition and pro-choice advocates said Harper himself was inciting a new round of public battles over abortion by allowing debate on Tory MP Stephen Woodworth's motion.
While Harper said he would personally reject the motion, he noted that individual members of Parliament can bring anything they choose to the Commons floor.
"Every private member can table bills and motions in the House," Harper said. "Party leaders don't have any control over that.
"This motion was deemed voteable by an all-party committee of the House. I think that's unfortunate. In my case I will be voting against the motion."
Woodworth's motion, if passed, would set up a committee of MPs to review the Criminal Code section which says a fetus does not become a human being until birth is complete.
The opposition parties rejected Harper's renewed assertion that he doesn't want to reopen the abortion question.
"No question: this motion seeks to reopen the abortion debate, and that's completely unacceptable," said Niki Ashton, the New Democrat status of women critic.
"As they attempted with other contentious issues, this Conservative government is once again using a backbench MP to further their agenda," added interim Liberal Leader Bob Rae.
During a one-hour debate of his motion, Woodworth told the Commons that the current legal definition of a human being is "dishonest."
"Here's what our 400-year-old definition of a human being says: a child becomes a human being when it has completely proceeded in a living state from the body of its mother," said Woodworth.
"How many Canadians believe that?"
Pro-choice advocates, however, consider Woodworth's motion the thin edge of a wedge to eventually make abortion illegal.
"The motion is a vehicle for religious groups and the anti-choice movement to establish legal personhood for fetuses," warned Joyce Arthur, executive director of the Abortion Rights Coalition of Canada.
"If they succeed, they'll try to re-criminalize abortion next."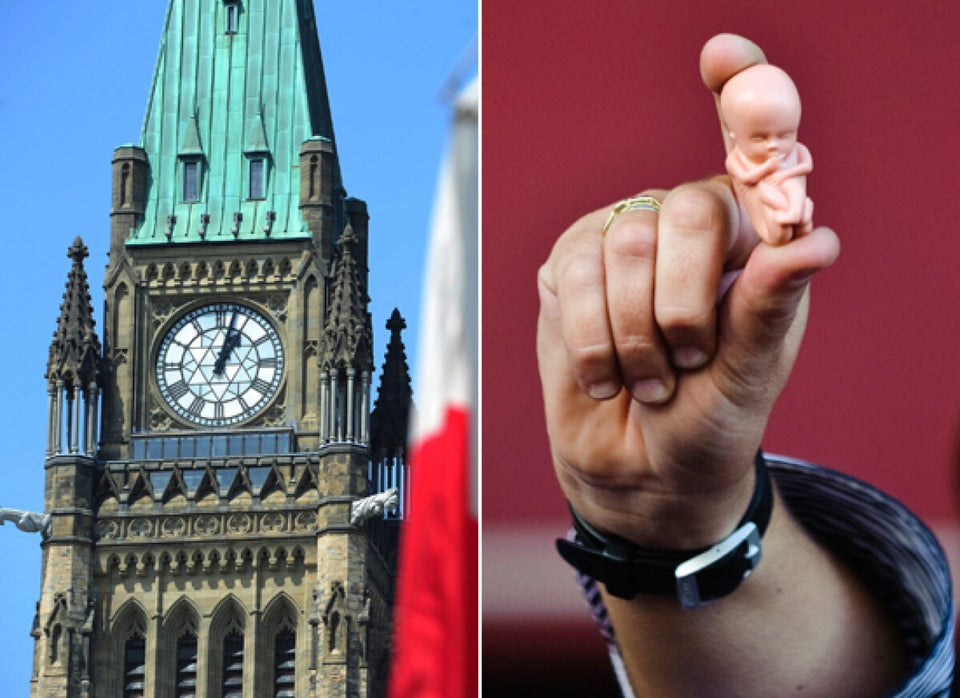 Which Cabinet Ministers Oppose Abortion?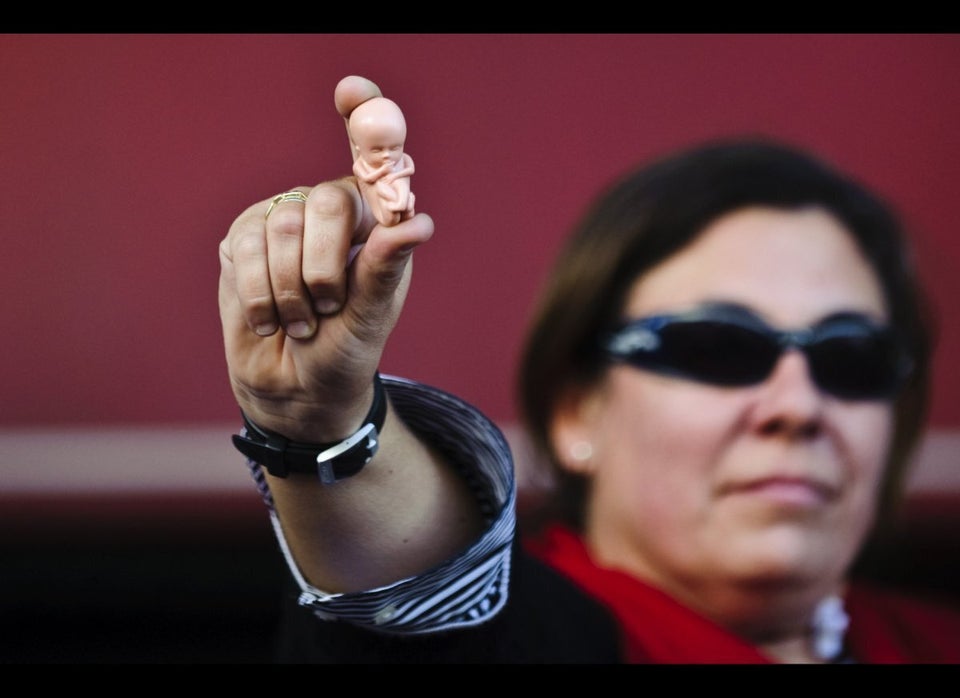 Where The Parties Stand On Abortion