Underwear lines are a wardrobe faux pas, especially when there are so many different types of lingerie available to combat them -- the thong, seamless undies and boy shorts are just a few.
But this latest invention seems to go the extra mile toward preventing panty lines.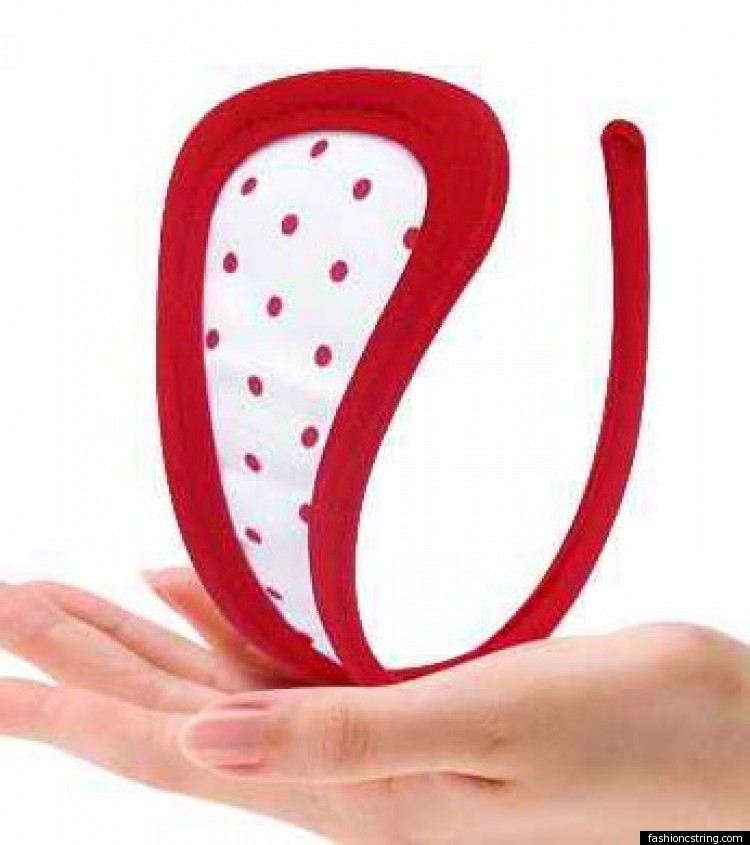 Dubbed the 'world's smallest thong,' may we introduce the C-String.
Here's what one retail website has to say about the product: "Did you really think that the G-String was the smallest thong around? Time to meet the C-String. The C-String is a completely new and exciting innovation in lingerie, with no waistband to show under skirts, pants and dresses. The C-String is the world's smallest thong!"
An ad for the line goes on to explain the C-String has a "flexible internal frame" that hugs and holds it to the body without the use of straps. (We assume the C-like shape of the product is where it gets its name.)
The thong promises no panty lines, no tan lines (you can wear it to the beach!) and that the "C String is the nearest to naked you can get without going commando."
We're not sure whether we'd go to such lengths -- like, ahem, wearing this -- to prevent panty lines, but we're curious to hear what you think.
How do celebs wear underwear? Check out the slideshow below to find out.
Celebs Show Us How To Wear Lingerie