An occupy protest drew approximately 100 people to Parliament Hill Saturday.
Individuals protesting the oil sands, the Harper government and the robocalls controversy gathered together on the large green lawn mingling with many tourists on bright sunny Ottawa Day.
Wesley Bartlett of 'Rally for Truth,' a group organizing anti-Harper rallies on Parliament Hill every Sunday, said protesters were there to demand a public inquiry into the robocall scandal.
"We want the opposition parties to take responsibility and take it upon themselves to form a public inquiry into robocalls," he said.
Bartlett suggested the Conservative government should listen to Canadians who were protesting his party's actions.
"I hope so, we are a democratic nation and if the people stand up and really demand this, we get the numbers, we get politicians that care and want to discuss with us and demand a public inquiry, I think the government will listen," he said.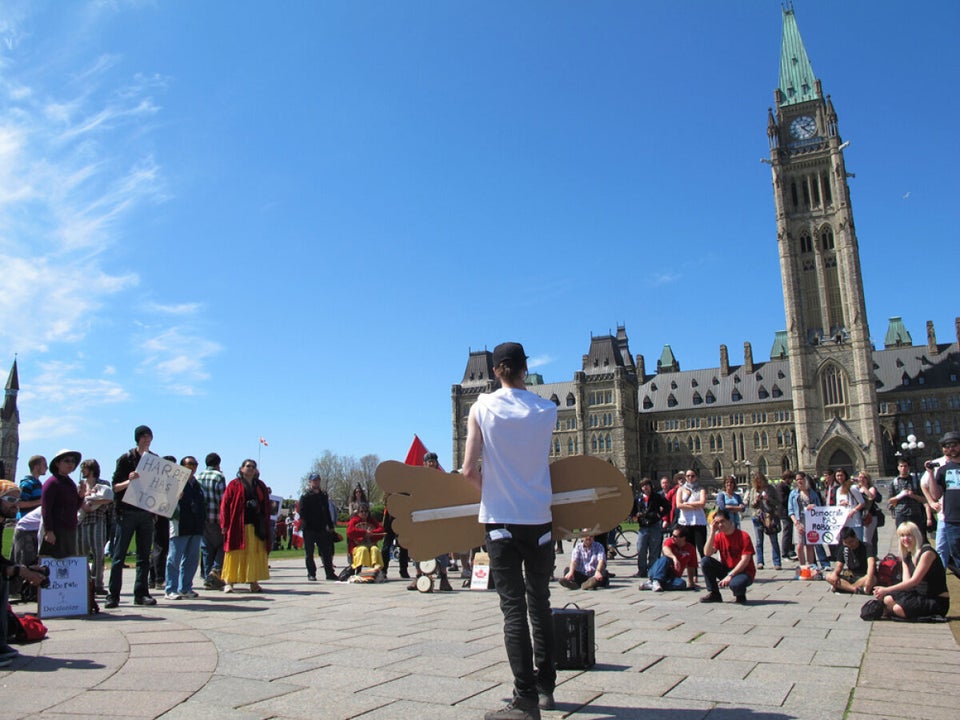 PARLIAMENT HILL OCCUPY PROTEST