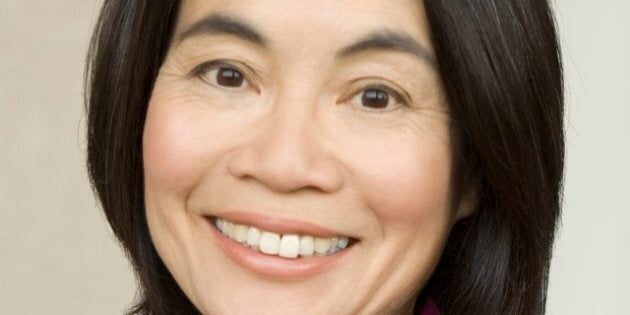 What happens when you're a leading journalist at a national newspaper -- and workplace stress leaves you too depressed to write? For Jan Wong, formerly of The Globe and Mail and currently a professor at St. Thomas University in New Brunswick, as well as a columnist at Toronto Life and The Halifax Chronicle Herald, it meant completely re-evaluating her perspective on work, family and mental health.

After writing a story for The Globe about the Dawson College shootings in 2006 that included a statement about tensions between ethnic groups in Quebec within the province's Anglophone and Francophone debate, Wong was on the receiving end of death threats, racist cartoons and even attacks on her family's restaurant in Montreal. Her struggles with The Globe in the wake of that issue resulted in a diagnosis of situational depression and the eventual firing from her job.

It is estimated that by 2020, depression will be the second leading cause of disease in the world. In Wong's new book, "Out Of The Blue: A Memoir of Workplace Depression, Recovery, Redemption and, Yes, Happiness," she details her own struggles with the illness, as well as its larger impact on society as a whole. The Huffington Post Canada talked to Wong about her book, her account of the experience with The Globe, and how people can protect themselves from a disease that affects one in five Canadians each year.
The Huffington Post Canada: What is your book about?
Jan Wong: The book is really about when an employee is clinically depressed, what happens in the workplace and how do you deal with depression with your family and your friends, what kind of treatment is available, pharmaceutical and therapy and how does it work and what else helps you get better. It's actually very positive.
HPC: How did your experience with depression start?
JW: [In addition to the racist attacks after the Dawson College article], what really plunged me into the depression was the abandonment by my newspaper ... They abandoned me journalistically, because they suddenly got scared when we got this backlash, and they basically threw me to the wolves and they said 'We regret that we published this story.' So I felt completely betrayed by that.
The second betrayal was when I was so sick that I went to see my doctor, and she wrote me a routine sick note and they didn't believe me. And that was the most devastating betrayal. Because I understand that sometimes editors are opportunists and they want to duck. In this business no one's perfect. But the real betrayal was when you have a sick employee and you basically say, 'They're lying.' That was really too much for me.
HPC: Why did your doctor write you a sick note?
JW: Because I was incoherent, and I was completely sobbing in her office. I told her what was happening at work, I told her about the story and I told her about the newspaper.
[Editor's note: Wong was eventually diagnosed with situational depression, a single episode of the illness that affects approximately one in six people over the course of their lives. It can last anywhere from a few weeks to several months, and can be treated with both medication and therapy.]
HPC: Is there a history in your family of depression?
JW: When we were little, my mother had a brief episode where she felt suicidal, and she went to see her family doctor, and she talked to him -- and I believe it was a him -- and then she felt much better and after that there was no problem. But the reason I don't know much about it is that my mother has passed away, and when she told me about it, I didn't want to know. I just felt so awkward and uncomfortable that I didn't ask her more.
In my own history, when I had my first child, I think I had post-partum for about two weeks. And at the time I didn't understand what had happened to me either.
HPC: So this was a surprise to you.
SEE: Jan Wong's tips to keep yourself protected from situational depression. Interview continues below: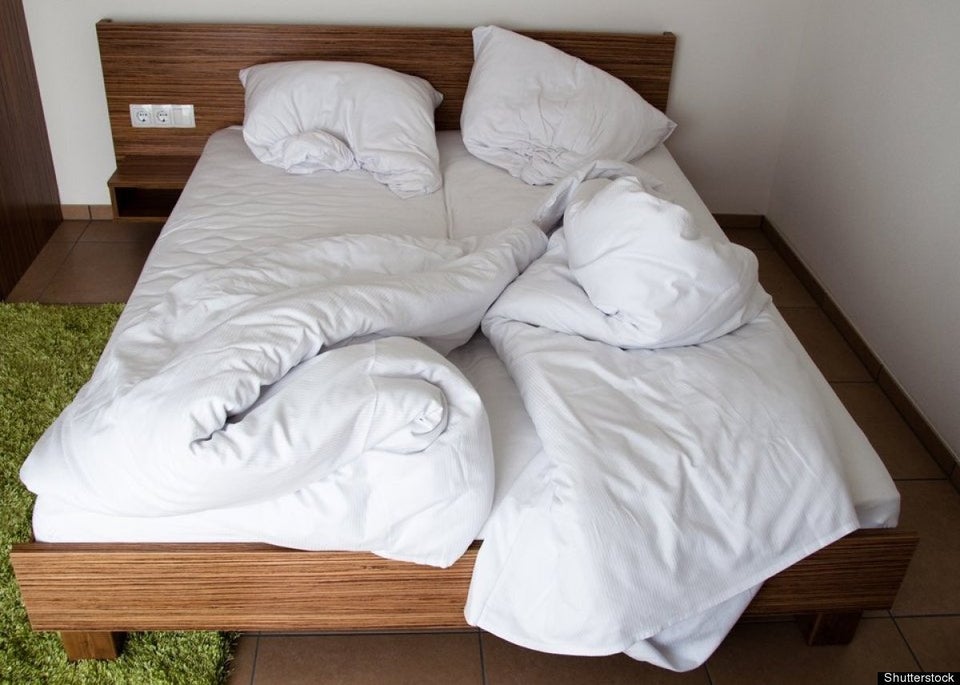 Protecting Yourself From Depression
HPC: Why don't people talk about depression in the workplace?
JW: I think employers try to suppress any talk about it afterwards because if they settle with you, they often try to push you out because they're afraid it will be lifelong. They don't understand that a typical depressive episode may last a few months. Certainly shorter than a pregnancy. And we accept that now it's okay to get pregnant – in another era, they would fire you if you got pregnant. We now accept that pregnancy is a normal part of the human condition and one day, I hope through public discourse, we'll understand that emotional and mental illness is also something that is not unusual. Understand that a depression is not going to destroy you for life, just like a pregnancy is not going to destroy you as an employee, but that you will have your baby and then you'll come back to work.
HPC: What would be an ideal situation for someone who's dealing with that in the workplace?
JW: I really think human resources folks need some fundamental training. They need to be educated about mental illness. As soon as they see a behavioural change, they have to do something. The first thing the HR person needs to ask is whether it's because of a situation at work or because of a situation outside of work. If it's outside, you tell them where to get counselling. If it's inside work, you tell them where to get treatment, but you also stop the situation at work.
Especially for those of us who work with our brains, there's this huge fear that if you've had a mental illness, no one will ever hire you again. But in fact that didn't happen – I have a job. I think that's what people need to know, is that you can recover.
HPC: So how did you heal? What did you do?
JW: Unfortunately, it took me a long time because of this ongoing strife with my employer. I think I could have gotten better, and my doctor thinks so too, much faster if I had just been allowed to be sick in peace. I travelled a lot – those were the times I could eat, otherwise if I was at home I wasn't eating. And I threw myself into music – I'm not a great musician by any means, but I play in different groups, and that takes you away. I stopped reading newspapers entirely, because newspapers were making me sick, just because it reminded me of the workplace. So I read tons of books – I started reading Tolstoy, things I had never had time to read ... All kinds of modern fiction too, like Still Alice and The Help, and it was just great.
HPC: So was it mostly time and not having the stress of the office?
JW: Yes – I think it was that and having the psychiatrist and taking the pharmaceuticals. I took four different kinds, trying to find the one that worked. I have a chapter on pharmaceuticals, because I want people to know that they work. They don't all work -- I had to go through three before I found one that worked [Wellbutrin], but it worked.
Again there's this prejudice – because they affect your mind, people are afraid to take them. I want to get rid of that stigma too. They're just pills! And yeah, they make your mouth really dry, and sometimes it ruins your sex life, but if you're sick, you've got to take the medicine. And therapy was good too – going to see my doctor [once a week for two years] was really helpful.
HPC: Is there any way that people can protect themselves?
JW: Yes, and I talk to my students about this because they're all going to be journalists. I tell them, okay, so the newsroom is a pressure cooker, and it's really fun and you're going to love this job, but it will suck every single minute of your time and you must be aware that you should have families, you should have relationships, you should have friends. You cannot always put your family second or third. You should put your family first -- not 100% of the time because journalism is a very demanding job -- but make time for your family.
We get sucked into the glory of the byline, but no one will remember you in five years. You're a big name now, but if you're not on the air, they won't remember who you are. Or a whole new generation will come up, they don't know who you are. It was so funny, one of my students got all excited when she Googled me and found out I'd been on Strombo a few years ago, so she starts posting it on my class Facebook group – finally I impressed them, right?
HPC: You had your long-running 'Lunch With Jan Wong' column and you were known for being very critical and telling the truth no matter what. Has that changed at all after your experience?
JW: Well, I still am the 'tell the truth no matter what' – that's what this book is – because I think it's important. But I think I'm much more sympathetic to people who have a problem. I think I'm much more willing to listen when people say things aren't well with them. And you know, I think some of the people I interviewed for my lunch column probably had problems that I didn't understand. Like Margaret Trudeau – I didn't understand her behaviour, she was erratic. [Editor's note: Trudeau eventually wrote a memoir on her struggle with bipolar disorder.] And I would just write about it with complete ignorance about mental illness, because she didn't talk in those days about it.
So I look back on that column, and I think, 'I was really tough, and I think I didn't have enough understanding of the frailty of the human condition when I wrote that.' And of course nobody wanted to talk about it. It's not like anybody said to me, 'I'm depressed.' Everybody just pretended they were fine.
EDITOR'S NOTE: This conversation has been edited from its original format for clarity and length.