Twitter
We love when celebrities take a stand against Hollywood's beauty ideals.
Earlier this week, 90210 star AnnaLynne McCord tweeted a picture of herself baring it all -- acne that is. "I woke up this morning and decided I'm over Hollywood's perfection requirement. To all my girls (and boys) who have ever been embarrassed by their skin! I salute you! I'm not perfect -- and that's okay with me," she said.
The 24-year-old's picture brought in over 118,039 views and positive tweets from fans all over the Twitterverse including, "There are so many ideals of what women should be and how they should look! Thank You for representing that it's OK to be yourself!" and "Thank you so much for this picture. You have no idea what it means to teenagers!"
At times, Hollywood often pressures women to be too thin, but we salute McCord's brave attempt to raise confidence and self-esteem levels among young women everywhere.
What do you think of McCord's fresh-faced look? Is she making a difference? Let us know in the comments below.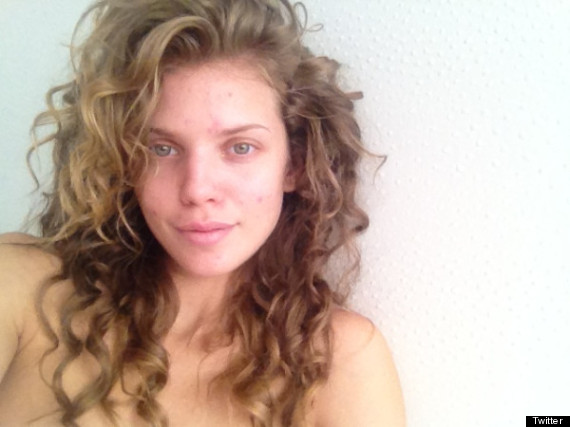 Stars That Look Better Without Makeup