 Canada's youth are still struggling with a recession, even as the country's job picture is improving, says a new study.
The report paints a picture of a jobs market that has huge disparities, not only in terms of age, but in terms of almost everything else.
Regional differences are large enough to make different parts of the country seem almost like different countries. Among Canada's smaller cities, the unemployment rate in 2011 ranged from 4.6 per cent to 16.4 per cent, People Patterns reported. The Fort McMurray, Alberta, area -- the centre of the oil sands -- saw the number of jobs increase 95 per cent, while forestry-dependent Miramichi, New Brunswick, lost 66 per cent of its jobs.
The disparity between skills and available jobs is growing as well. Eight of the 23 major occupations -- or 35 per cent -- were facing labour shortages last year, defined as an unemployment rate below three per cent.
At the same time, nearly half a million Canadians -- 496,000 -- had given up looking for work in 2011, People Patterns reported. This group, which isn't counted as part of official unemployment figures, grew in size by two per cent from the year before. But the total number is still 50 per cent higher than it was in 2007, before the global economic crisis began.
Meanwhile, the number of people who hold second jobs reached an all-time record high for the third year in a row in 2011, with 5.4 per cent of workers holding more than one job.
Differences between industries are also pronounced. The manufacturing sector eked out a small net job gain of 16,000 in 2011, but employment was still down by 532,000 from its peak in 2004. Meanwhile, employment in mining, oil and gas soared 70 per cent between 2000 and 2011, while construction saw jobs increase 56 per cent in the same period.
People Patterns also noted that Canada's workforce is growing older -- and not just because youth are struggling to find work. The number of people aged 60 and over in the workforce has hit a record high, with 23 per cent of those aged 65 to 69 still working, while six per cent of those aged 70 and over are still in the workforce.
[Text version below slideshow]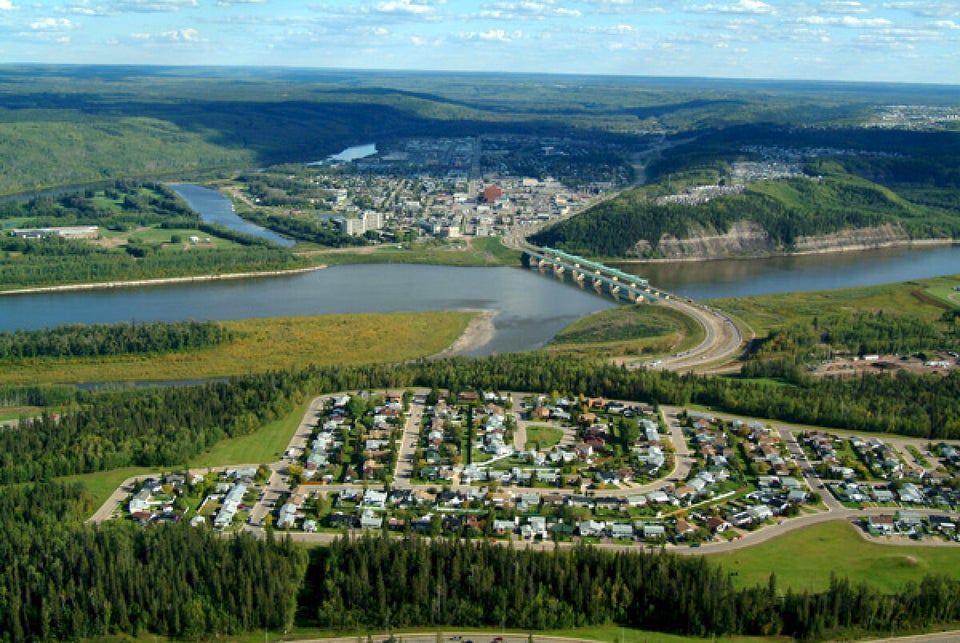 7 Important Trends In The Canadian Job Market
7. Huge Regional Disparities
Wood Mountain (includes oil rich Fort McMurray, pictured here) saw its employment level shoot up by 95% over the 2000 to 2011 period, while forestry based Miramichi suffered the biggest decline of 63% in job numbers.
Two out of 33 Census Metropolitan Areas (Windsor and Thunder Bay) had fewer jobs in 2011 than in 2000 while 13 of 45 smaller cities were in this situation. In 2011, only 5.5% of the labour force in Wood Mountain were unemployed while 16.4% were unemployed in Miramichi.
The unemployment rate jumped from a near record low of 6.1% in October 2008 to a high of 8.7% high in August 2009 and has declined slowly since then to 7.2% in March 2012. In spite of the recovery, unemployment duration increased again in 2011.
There was a another slight decrease in the number of discouraged job searchers in 2011, who just quit looking because they believed that nothing suitable was available, but their numbers were still 50% above pre-recession levels. Actual hours worked at all jobs advanced to 36.4 hours in 2011 up 24 minutes from the all-time low of 36 hours in 2009.
Real (after removing inflation) average weekly wages fell by 0.5% in 2011 following an increase of only 0.2% in 2010. This helps explain why the number of workers who have more than one job climbed for a third straight year to a record 5.4% in 2011. Women (6.4%) are now more likely to have a second job than are men (4.5%) while both were the same (4.6%) in 1989.
5. Bad News For Working Parents
In 2011, the employment rate for lone-parent mothers (55%), lone-parent fathers (79%) and mothers with an employed husband present (70%) all with children under the age of six continued to be below their prerecession peaks. The only exception in 2011 was for women with a non-employed husband for whom the employment rate (53%) was above the pre-recession rate.
The "monetary" value of childcare remains undervalued. In 2011, childcare and home support workers working full-time (30 hours or more per week) earned an average of $598 per week. This was the third lowest behind full-time chefs and cooks ($545) and retail sales persons ($589). On a more detailed level, babysitters, nannies and parent helpers were the lowest paid occupation from among over 700 occupations in the 2006 Census.
4. Manufacturing Still Struggling
After eight years of decline, the manufacturing sector created only 15,900 jobs in 2011. Employment in 2011 was about where it was in 1993 and down by 532,200 jobs since the peak in 2004.
Based on employment growth over the 2000 to 2011 period, the most rapidly expanding industries in Canada were mining and oil and gas extraction (+70.3%) and construction (+56.4%). Other leading growth industries (all service related) included professional, scientific, technical services (+39.9%), health care and social assistance (+37.9%) and real estate and leasing (+30.1%).
For 2011 as a whole, eight (35%) out of the 23 major occupations were in a shortage situation, compared to six occupations in the previous year but still much less than the 10 occupations before the recession began. When examined from an industry basis, there were shortages in five (25%) of the 20 sectors in 2011, up from four during the previous year.
In 2011, the unemployment rate among professional occupations in health, nurse supervisors and registered nurses stood at only 0.8%. Unemployment was only 1.9% in technical, assisting and related occupations in health and in professional occupations in business and finance. Demographics point to more shortages in the medium-term.
2. Alberta - The Youth Job-Bringer
Based on a ranking of 10 youth related indicators, Alberta was the best place for youth in 2011 followed by Saskatchewan in 2nd spot and Quebec in 3rd spot. Next in line were Manitoba (4th), Prince Edward Island (5th), British Columbia (6th), Ontario (7th), New Brunswick (8th), Newfoundland (9th) and Nova Scotia (10th).
At the national level, recession is still the reality for youth. Youth employment plummeted by 195,400 jobs in 2009 and 2010 combined but only 19,300 jobs came back in 2011. In 2011, employment rates for all youth slipped further to 55.4% (lowest since 2000), was flat for returning students working in the summer (53.8%) but down a lot for full-time students who were working during the school year (36.6%).
In 2011, the unemployment rate improved slightly for all youth (14.2%) but worsened for returning students working in the summer (17.4%).
More and more seniors are working longer. The percentage of those aged 60-64 who are employed rose from 34% in 1989 to 47% in 2011 ... a new record. The percentage of those aged 65-69 who are still working jumped from 11% in 1989 to 23% in 2011 ... another new record. The percentage of the 70 and over group who are still working increased to 6% in 2011 ... one more record high.
Over the 1989 to 2011 period, the labour force aged 45-54 more than doubled (+108%), those aged 55-64 also more than doubled (+133%) while those aged 65 and older grew even faster (+180%).
The recession delayed retirement for many, as record numbers of persons 60 and older remained in the paid workforce. The median retirement age among men (63.2 years) rose for a third consecutive year in 2011 and was the highest since 2003. The median age of retirement among women increased to 61.4 years in 2011 and is the second highest since 1994.