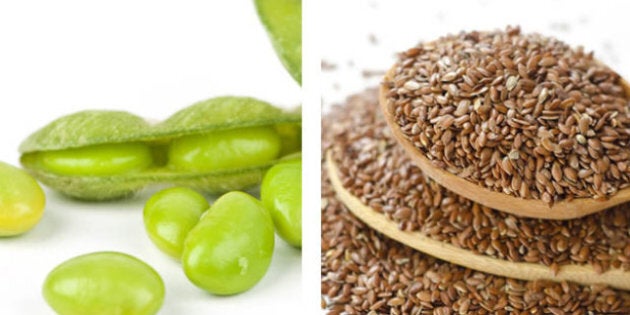 We all know there are foods that taste delicious together -- say, peanut butter and chocolate, French fries and ketchup, or chips and salsa. But despite the yumminess of these snacks, they don't do much for our bodies -- so wouldn't it be incredible if we could get healthier just by eating certain things together?
So what can you put on a plate to spur your body along in absorbing antioxidants, calcium and vitamins? Read on: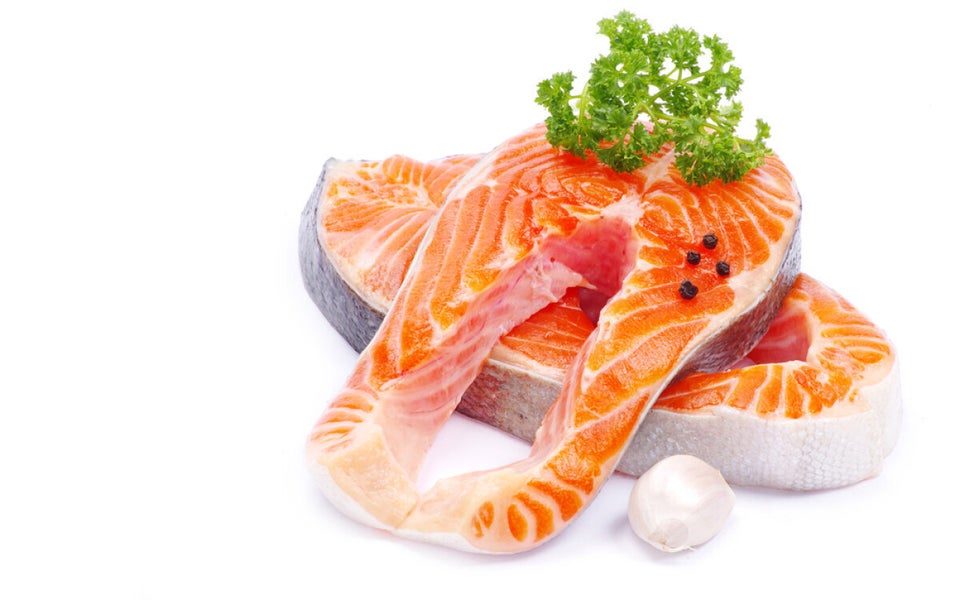 Foods That Do Better Together
We all know fish can be a healthy protein alternative, but adding garlic to it can make it even better -- and not just in flavour. A study at the University of Guelph in Ontario found that, while LDL cholesterol levels dropped while subjects took garlic, and fish oil capsules reduced triglycerides (though raised LDL), when the two were combined, both triglycerides and LDL were lowered. Just keep a mint or two around for after the meal.
It's the breakfast of champions, particularly for those who want to lower their risk of heart attacks. The Vitamin C in orange juice works with the phenolic acid in oatmeal (which should always be whole oats, not processed) to help protect against the LDL cholesterol that can build up in arteries, as reported in The Journal of Nutrition.
Sure, it sounds too good to be true to be able to include chocolate in this list, but apples (with the skin on) often contain quercetin, an anti-inflammatory flavonoid that helps protect against things like allergies and heart attacks. Dark chocolate, on the other hand, contains catechin, which is an antioxidant that helps protect against hardening arteries. Put the two together, which was found by a study at the University of Singapore to be a dish that helps declog arteries and thin out platelets, a combination great for the heart -- in limited quantities, of course.
Your body needs high levels of Vitamin D in order to absorb calcium, so putting together some steamed broccoli and salmon is the perfect answer to that problem. Salmon, particularly wild-caught fish, have the vitamin side of things to take in broccoli's bioavailable calcium to help bones, teeth, and blood vessels, among other functions.
Chickpeas have a great amount of vitamin B6 in them, and that actually helps the body absorb the magnesium found in beet greens -- two essential nutrients that work wonders for the body, both of which help with symptoms of PMS and ADHD.