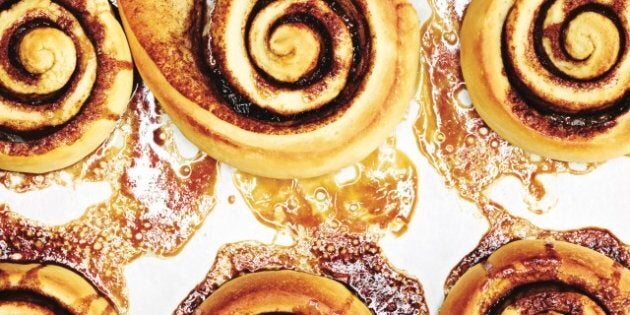 Let's be honest -- at this point it's probably too late to make reservations for Mother's Day brunch, and the lines at any restaurant that doesn't take bookings will be frustrating for everyone involved. So consider making Mom brunch yourself on Sunday with a few sweet new recipes -- wouldn't it be nice to give her something to add to her cookbook?
Sisters Julie Albert and Lisa Gnat's latest cookbook, Bite Me Too, are the perfect candidates to offer up their distinctive take on brunch. Their own mom, Judy, is "a woman who not only makes it all look easy but also knows her audience well and caters to all their wants, whims and whines."
The siblings don't pretend that every one of their dishes is simple, but the whole point of doing something for Mom is to put a little effort into it, isn't it? Test out these delectable options, and serve them up with orange juice, either on its own or with prosecco for a more celebratory feel.
SEE: Great recipes for brunch from Bite Me Too. Recipes in full below: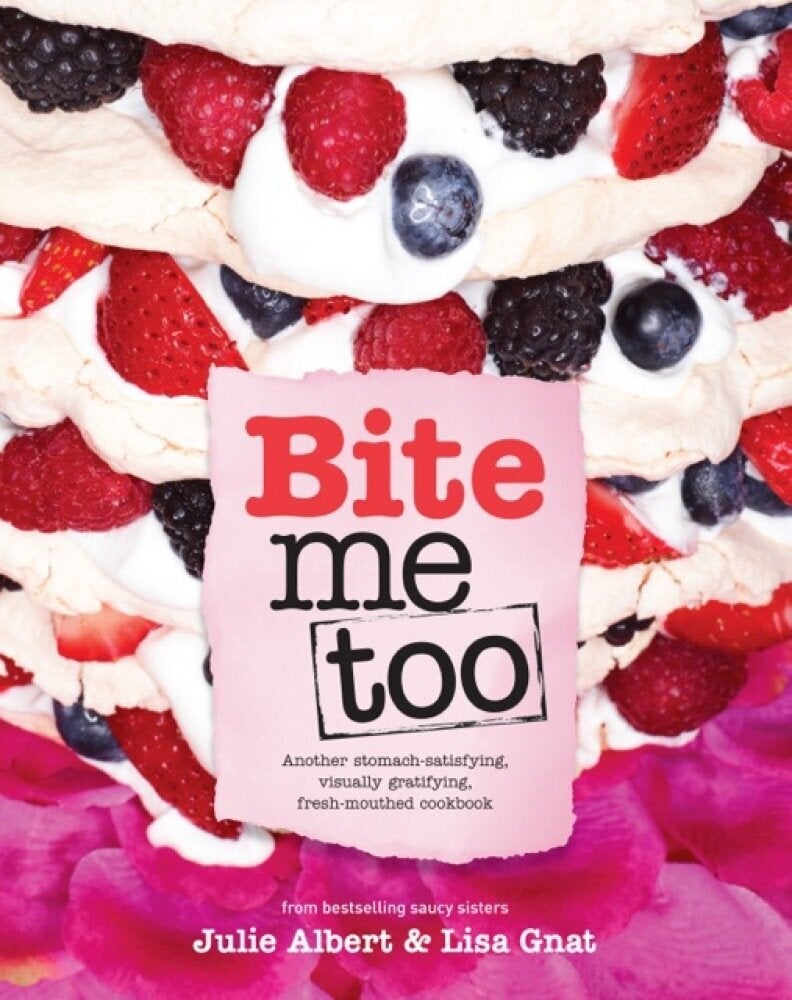 Mother's Day Brunch Recipes
Breathtaking Cinnamon Buns
1 (1/4oz) package active dry yeast
1/3 cup butter, softened, cut into pieces
1/2 cup cream cheese, softened
1) For the dough, in the bowl of an electric mixer, combine warm milk and 1/2 tsp sugar. Sprinkle in yeast and let sit 10 minutes, until foamy.
2) Using the dough hook, add 1/2 cup sugar, vanilla and eggs on low speed. Add flour and salt on low speed. Once incorporated, turn mixer to medium-high, allowing it to knead dough for 4 minutes. Add butter and continue on medium-high speed for 6 minutes, until dough is smooth and pulls away from the sides of the bowl. With floured hands, remove dough from mixer and roll into a large ball. Place it in a large bowl that has been coated with non-stick cooking spray. Cover with plastic wrap and let rise in a warm spot until doubled in size, about 1 hour 15 minutes.
3) Line 2 large baking sheets with parchment paper. On a lightly floured surface, roll dough into a 1/4-inch thick rectangle that measures 16x21 inches.
4) For the filling, in a small bowl, combine brown sugar and cinnamon. Brush the melted butter on the surface of the dough leaving a 1/2-inch border around the edges. Sprinkle brown sugar mixture over mleted butter. Roll the dough into a fairly tight cylinder and press along the edges to seal. Cut into 12 equal pieces. Place on prepared baking sheets, cover with a cloth and let rise in a warm area for 1 hour.
5) Preheat oven to 400ºF. Bake buns 10 minutes or until golden.
6) For the glaze, in an electric mixer, cream together cream cheese and butter on medium-high speed until well blended. On low speed, add icing sugar and vanilla. Once combined, raise speed to medium and mix well. Spread on warm cinnamon buns.
Alpine Asparagus And Mushroom Strata
2 cups asparagus, trimmed and cut into 2-inch pieces
1/4 tsp freshly ground black pepper
1 large garlic clove, minced
1/4 tsp freshly ground black pepper
9 cups (approx. 1 lb) French bread, cut into 1-inch cubes
2 cups shredded Swiss cheese
1/4 cup freshly grated Parmesan cheese
1) Coat a 13x9-inch baking dish with non-stick cooking spray.
2) In a large skillet, melt butter over medium-high heat. Add asparagus, cooking 2 minutes, until slightly softened. Sprinkle asparagus with 1/4 tsp each salt and pepper. Add mushrooms, cooking 4-5 minutes until softened and liquid evaporates. Add garlic and rhyme, cooking 1 minute. Remove from heat and let cools slightly.
3) In a medium bowl, whisk eggs, milk, 1/2 tsp salt and 1/4 tsp pepper.
4) To assemble, spread half the bread cubes in the prepared baking dish. Top with half the egg mixture, followed by half the asparagus/mushroom mixture and then half the shredded Swiss cheese. Repeat with remaining bread, egg mixture, asparagus/mushroom mixture and Swiss cheese. Sprinkle top with Parmesan cheese, cover with plastic wrap and refrigerate 4-24 hours.
5) When ready to bake, preheat oven to 325ºF. Let strata sit at room temperature until oven is heated. Bake 45 minutes, until strata sets and the top browns. Let cool 10 minutes before cutting into squares.
1 1/2 cups fresh blueberries
1) Preheat oven to 375ºF. Coat a 9-inch square baking pan with non-stick cooking spray.
2) For the topping, in a small bowl, combine flour, sugar, lemon zest and salt. Add butter and mix with your fingers until crumbly. Set aside.
3) For the cake, in an electric mixer, cream sugar and butter until light and fluffy. Add eggs, one at a time, beating well after each addition. Add vanilla and lemon zest, mixing to combine. In a small dish, combine sour cream and baking soda to add to butter mixture. On low speed, add flour, baking powder and salt. Fold in fresh blueberries. Pour batter in prepared pan and sprinkle with crumb topping. Bake 40-45 minutes until cake is lightly browned around the edges.