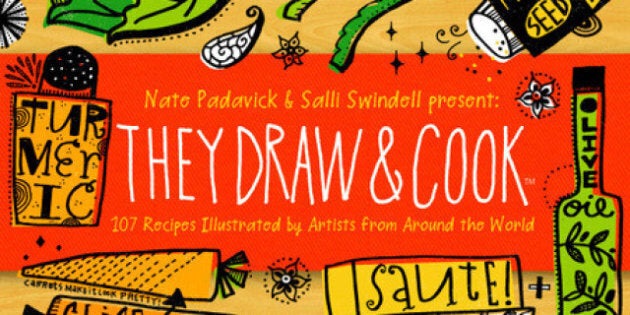 There's great food art, and there's art in a great recipe -- so could there be anything more magical than when the two come together?
They Draw and Cook, a two-year-old website run by brother-and-sister team Nate Padavick and Salli Swindell, features the work of more than 900 artists from 80 countries to make hunting for recipes at 3 p.m. for that night's dinner a whole lot more fun.
Launched as a vehicle for their own drawings, along with a few friends' work, the siblings couldn't have anticipated the massive appeal of their project -- the site is now the Internet's largest collection of illustrated drawings.
The recipes run the gamut from average (spaghetti) to unique (moose meatballs), but each option is so gorgeously detailed that it's veritably impossible not to get lost in the site for hours.
SEE: Check out some of the gorgeous illustrations and recipes from They Draw and Cook: