It's unofficially time to kick-off summer (what with the approaching Victoria Day/Memorial Day long weekends).
And that can only mean one thing: it's time to get grilling and indulge in some backyard BBQing time.
But what to cook, and how to go about it? We chatted with Duff Dixon of Ontario Gas BBQ and grabbed some of his must-try trends for 2012.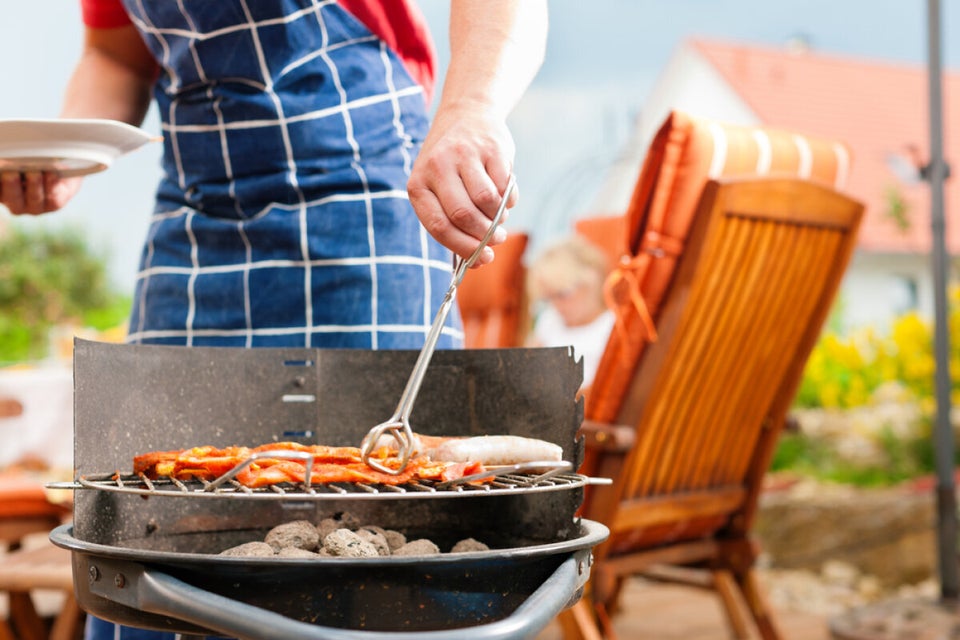 How To Grill: Top BBQ Trends For Spring 2012 (PHOTOS)
They're back! "Old-school BBQ enthusiasts have brought charcoal back in a big way," says Dixon. When using grills like this, you'll want to keep a few things in mind: the grill should be used on a heat-proof surface; ensure all of the racks fit the grill properly and safely before you use it; and charcoal BBQs take about 45 minutes to reach a proper cooking temperature, so make sure you have enough briquettes to heat up before lighting a fire.
These Japanese-style wood or charcoal ovens are all the rage in North America. Using charcoal, these contraptions are said to cook food in a consistent way and give grilled objects incredible flavour. "The "dome" shape of this "BBQ" locks in moisture in food and -- in combination with the charcoal or optionally adding wood chips -- [creates] a flavour experience that's truly different from a gas grill."
This new BBQ tool, "displays [the] internal food or liquid temperature [of an object] in only three or four seconds," says Dixon. All you have to do is insert the needle of the device into the meat/veggie you're cooking. Within seconds, you'll know how well your object is cooked. "Home chefs are embracing this product -- professionals have known about for years!"
"Pellet technology creates convection heating," says Dixon, which will add more flavour to your grilled dishes. Smokers even have an automatic "set and forget" temperature control, which can help make smoking items easier if you're a beginner.
When the sun starts to set, the temperature drops, and no one wants to be uncomfortable while they're grilling. Which is why, says Dixon, outdoor heating lamps and elements placed near a BBQ are so popular. Not only can then extend your grilling season, they can also spot-heat the space you're working in.
Sauces, Seasonings And Rubs
Use Fruit Woods Or Planks To Smoke Food
"Not just for pizza, these ovens can cook just about anything," says Dixon. He suggests using them to roast, grill or bake any kind of meat. They're great, he says, because the structure and insulation of the wood cooking chamber allows for an even distribution of heat -- meaning whatever you're grilling will cook faster and more evenly.
From small islands to full-blown outdoor kitchens, more and more people are installing a large outdoor grilling/cooking space in their backyards, says Dixon.