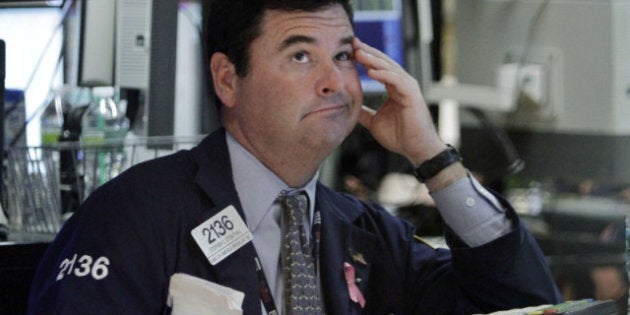 TORONTO -- The Toronto stock market tumbled to close at its lowest level since early October as talks aimed at forming a new Greek government failed. And that raised worries the country may have to exit the eurozone.
The S&P/TSX composite index fell back 206.06 points to 11,488.61.
The sharp loss on the Toronto market leaves the TSX almost four cent below where it started the year and down almost 10 per cent from 2012 highs from late February.
The Canadian dollar fell 0.2 of a cent to 99.71 cents US.
U.S. indexes were also negative with the Dow Jones industrials falling 125.25 points to 12,695.35. The Nasdaq composite index fell 31.24 points to 2,902.58 while the S&P 500 index was down 15.04 points to 1,338.35.
Oil fell $1.35 to US$94.78, its lowest level since mid-December.