Kourtney Kardashian is one sartorially smart pregnant woman.
She's rocked leather pants and a bright bikini. So suffice it to say, she's definitely someone who isn't letting cankles hinder her enjoyment of fashion.
But a look she wore on the weekend has us wondering what she was thinking.
While enjoying Mother's Day festivities with her family, Kourtney wore a bold black and white maxi dress (the 'Diana Gown' by RAOUL) paired with oversized sunglasses and a sexy bun (similar to the one we saw Kate Middleton wearing at a gala last week).
And while we've loved everything she's donned up until this point, we're not quite sure about this look.
SUBSCRIBE AND FOLLOW STYLE
Get top stories and blog posts emailed to me each day. Newsletters may offer personalized content or advertisements. Learn more
What do you think of it? Is it fashionably fabulous or a major faux pas?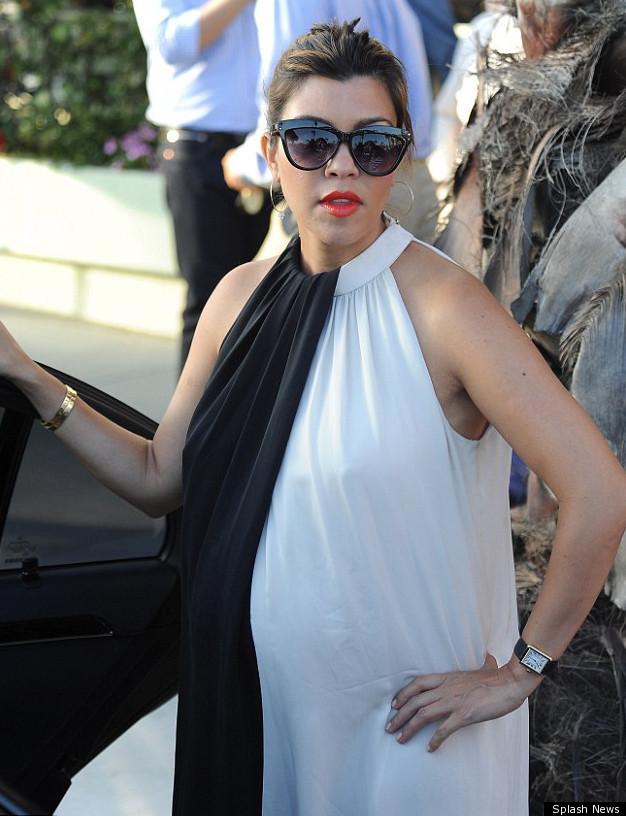 Take a look at Kourtney's life in outfits -- with captions written by the star herself.
Kourtney Kardashian Style: Pregnant Star Dons 'Interesting' Frock On Mother's Day (PHOTOS)-from-mt-211593
Want more? Be sure to check out HuffPost Canada Style on Twitter, Facebook and Pinterest.