In the past few weeks we've seen our share of ridiculous fashion statements, includng duck nails and the super cool bra (the latter of which is adorned with tiny "fish tanks").
But a find we stumbled upon last night takes the cake. Introducing: penis leggings.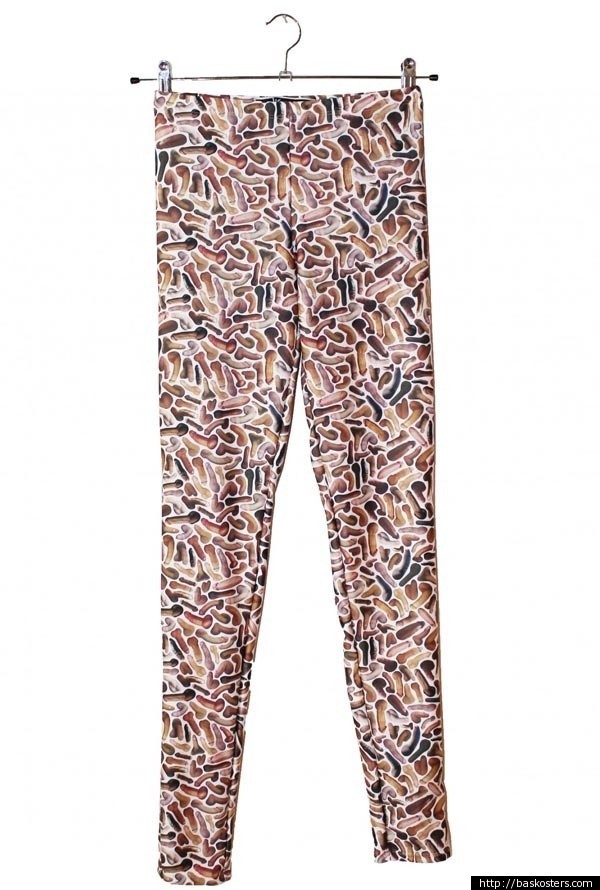 Yes, folks -- someone decided creating a pair of pants with tiny little penises all over them was a good idea, although we have no idea who is wearing them. Jezebel describes them as "revolting and totally NSFW." Obviously, creating a sartorial statement like this is all about shock value.
But really? Really?! Has fashion come to a point where the only way to shock and awe is to wear a $150 pair of pants dubbed "Is That A Cock Or Your Legs?" What happened to bright colours or couture clothing?
This, dear readers, is what we call a fashion fail.
Here are some other epic fashion product disasters.
And check out some other fashion catastrophes in the below slideshow.
Want more? Be sure to check out HuffPost Canada Style on Twitter, Facebook and Pinterest.