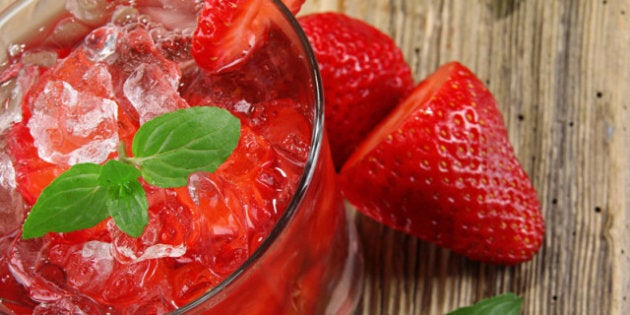 Signature reception cocktails are one of our favorite wedding trends! They're cute, refreshing and delicious, and yet another way for couples to express their unique style.
Cocktail Deeva Dee Brun dishes on the 6 key ingredients that make a memorable and crowd-pleasing signature cocktail.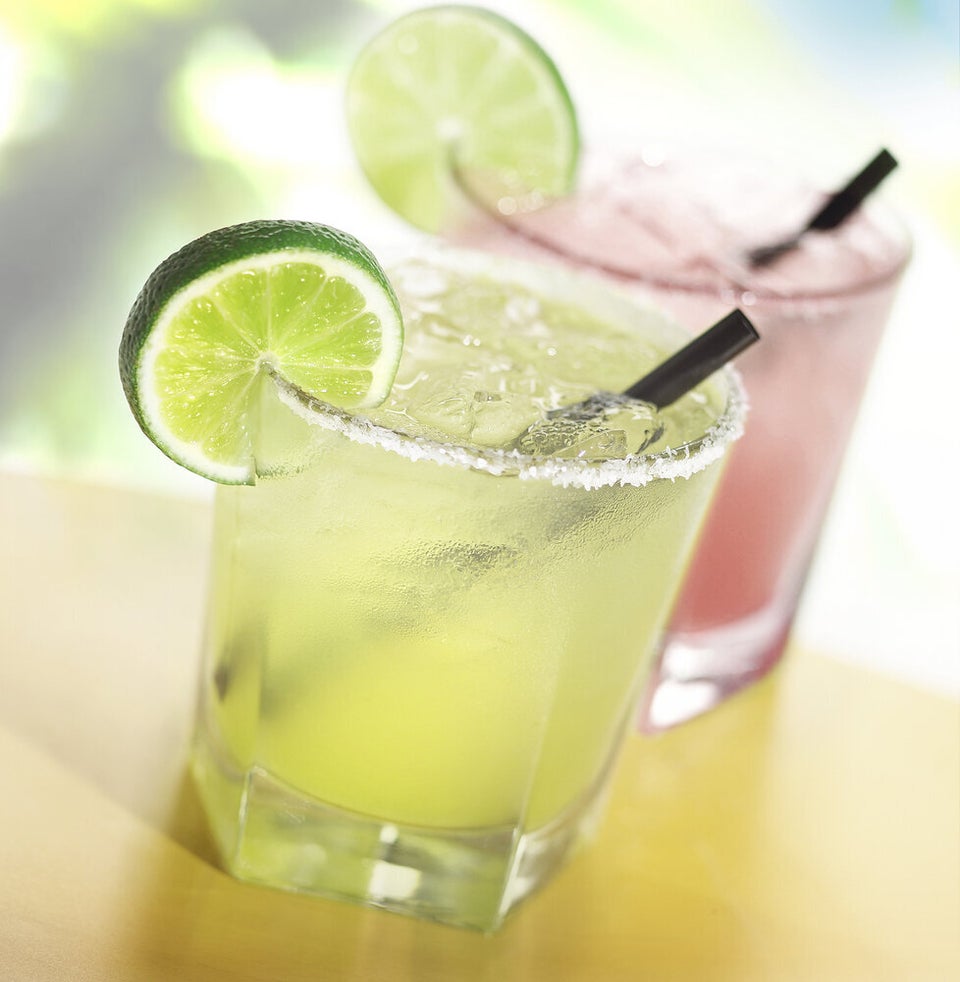 How To Make A Stellar Signature Wedding Cocktail
1. It Better Taste Yummy! -- A cocktail can look beautiful, but if it doesn't taste good, you'll end up with a reception room full of untouched glasses. You can't please everyone, but you'll please most guests by sticking with something that isn't too sweet, too sour or too strong.
2. What's Your Color Palette? -- Most signature cocktails complement the wedding's color palette. Not all colors make pretty drinks, though. If you have grey bridesmaid dresses, for example, choose a clear cocktail or pick up on an accent color from your cake or bouquet.
3. Consider Your Audience -- If your friends and family don't enjoy slamming back tequila shots, then it's probably not wise to serve them at your wedding. If you and your groom like something a bit different, like whiskey or scotch, ask the bartender to make separate drinks for the two of you. Don't force your affinity for Jagermeister on your guests.
4. Make It Memorable -- Serving a signature reception cocktail is yet another opportunity to add a personal touch to your wedding. While vodka and gin are the most popular bases (rum is a distant third), you can make your cocktail unique by choosing custom garnishes. Make it memorable by naming it after the place where you met, where you're getting married or even your dog's name.
5. Think Outside The Bottle -- Set up a table with a collection of beautiful glass pitchers or vases filled with red or white sangria or a fruity punch and have a bartender serve guests using silver ladles. This serving style is a bit different and less expensive because it can be made ahead. It also looks incredible. Another fun idea? Create a "bride" shooter and a "groom" shooter that, when mixed together, create the couple's signature martini. You should probably consult a pro, like Dee, for this, though, to ensure an overall pleasing result!
6. Mocktails Are A Must -- Offer a non-alcoholic version of your cocktail for guests who don't drink or are pregnant. This way, everyone can join the fun and sample your special concoction.