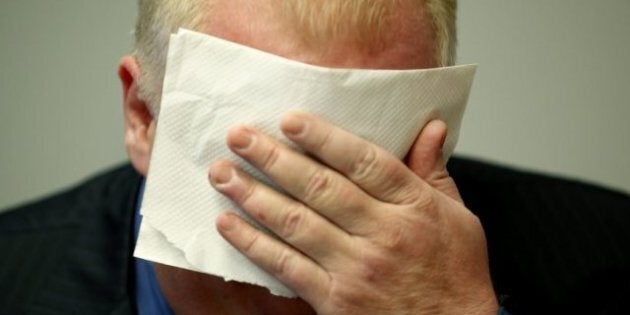 Toronto Mayor Rob Ford says he is not dieting, just weeks before the scheduled end of his Cut the Waist Challenge.
Ford admitted on his weekly radio show that he is no longer counting his calories, after his brother, Coun. Doug Ford, suggested he would drag the mayor to their next scheduled weigh-in.
"I don't care about the weigh-in, I'm not even dieting anymore," the mayor said on Sunday afternoon.
The mayor and his brother launched a weight-loss challenge in January, with the intent that they would each lose 50 pounds.
At the start of the challenge, the mayor weighed 330 pounds and his brother weighed 275 pounds.
The two brothers even used nearly $1,500 of their own money to create a webpage for their challenge.