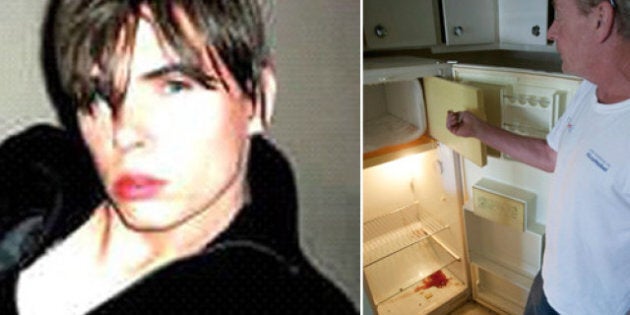 CAUTION: GRAPHIC CONTENT MAY DISTURB SOME READERS.
Before that, someone repeatedly stabbed a young man with an ice pick. While both killer and victim lay naked, he dismembered the corpse and committed sexual and cannibalistic acts on it.
That same person apparently videotaped the gory scene and posted it on the Internet. The video is now being reviewed by Montreal police, who are investigating a case that has shocked the country.
A man by the name of Luka Rocco Magnotta is wanted in connection with a three-step crime: a killing, a dismemberment and a mailing of body parts to Ottawa. He is believed to be from Toronto and to have repeatedly used aliases and changed his name over the years.
His new name, Luka Rocco Magnotta, has a prolific presence in the darkest corners of the Internet. For nearly two years, it has been notorious among animal-rights activists looking for a man who tortured and killed cats and posted videos of it online.
He is also a low-budget porn actor.
His online presence is much vaster, however, than bisexual porn videos. Magnotta is listed as a model. He has been romantically linked to sex-killer Karla Homolka — a rumour that he has vehemently repudiated and others have shrugged off.
He is an avid author of online articles.
One article written in 2009, titled "How to Completely Disappear and Never Be Found," shares a six-step process for escaping and shedding one's identity. Another offers tips on how to get into the porn business.
A Facebook page belonging to a self-described model with the same name list a variety of personal heroes. They include pop star Madonna and two Russian leaders: Vladimir Putin and Joseph Stalin.
"There is such things as Monsters, Demons and Ghosts," says a quote typed onto that page.
"They live inside of us, and sometimes they win."
Police are now on the hunt for a suspect and trying to determine what demon might possibly have possessed a man to commit the acts alleged to have been committed in Montreal.
Their key target is 29-year-old Magnotta.
He has also gone by the names Eric Clinton Newman and Vladimir Romanov, among others. His multiple identities were confusing enough that even police had to issue a second press release Wednesday after originally identifying him as "Rocco Luka."
The geographic epicentre of their investigation is a grimy apartment building in Montreal's west end.
Magnotta was renting Apartment 208 in the brick mid-rise, by the bustling Decarie Expressway. Behind that building, a man's torso was found Tuesday in a locked suitcase, buried in a pile of garbage.
On the same day, a foot was found in a package opened at Conservative headquarters and a hand was found at an Ottawa postal warehouse — the latter package addressed to the Liberal party.
The building manager told The Canadian Press that Magnotta had been living there for about four months. In the manager's words, he seemed like a nice guy.
Police in masks were combing through the blood-soaked apartment Wednesday, having zeroed in on that particular unit from which a rotten stench was drifting out, says a building resident.
The neighbour said police were showing neighbours pictures of two men — the suspected victim and the homicide suspect.
The packages in Ottawa came from a common source. They carried parts from the same male victim, and they were both mailed from Montreal.
Police shared a few new details about the case Wednesday.
"The suspect and victim knew each other," Montreal police Cmdr. Ian Lafreniere told reporters. "It isn't linked to organized crime."
It apparently took a few days for anyone to find a body part. A resident in the building described the scene in the trash-filled laneway behind the complex.
"I saw the suitcase and I was tempted to go get it," said Richard Payette, 60. "It didn't look too damaged. I said, 'Maybe I'll go down and get it.' But I changed my mind."
The grisly discovery was made later, by someone else living nearby.
Police were milling about the second-floor apartment Wednesday, where there were still traces of blood and, reportedly, still some body parts stored. Payette said the door of Apartment 208 was left open for part of the day, and the smell of rotten meat was drifting out into the hallway.
The building manager said Magnotta had lived there for four months but hadn't been seen around in a while. He said there were never any complaints about noise in the unit, and that Magnotta passed a credit test to rent there.
"He seemed like a nice guy," said the manager, Eric Schorer.
Police said Magnotta has no criminal record.
What isn't clear is why body parts were mailed to Ottawa, including a foot received at the offices of the Conservative party and a hand found at a Canada Post warehouse.
Finding him might not be easy.
"When making the decision to disappear, it is very important to understand that this is not a process that can be successfully accomplished overnight," said the online disappearance tips, penned under Magnotta's name.
"For best results under normal circumstances, a minimum of four months is really necessary to successfully carry out the heroic actions necessary to leave your old life behind.
"This is certainly not an undertaking to be entered into lightly."
With files by Jonathan Montpetit, Andy Blatchford and Alexander Panetta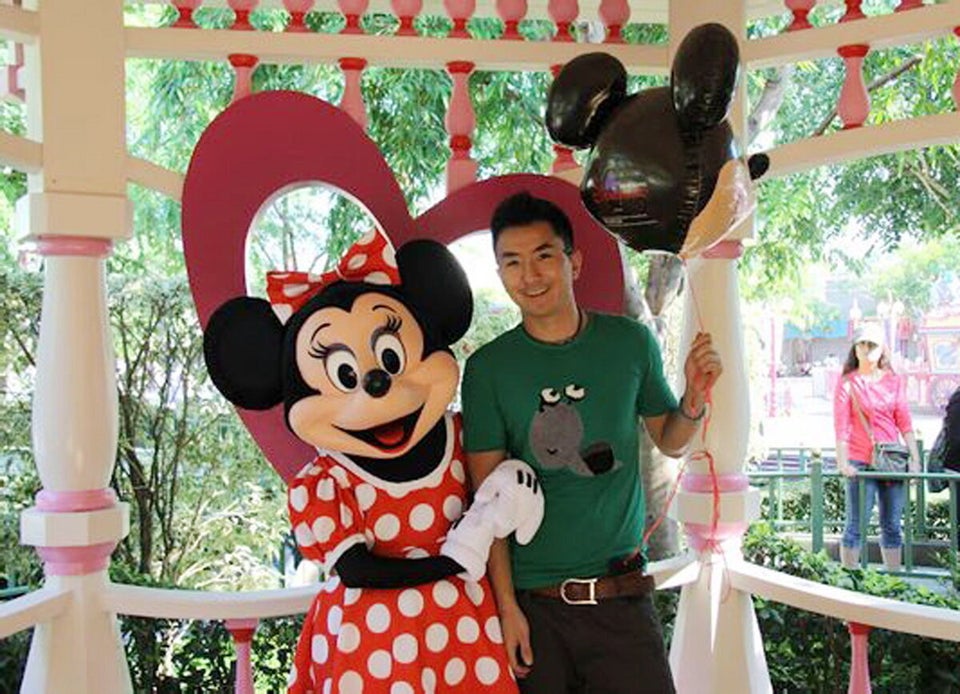 The Luka Rocco Magnotta Case