When Kavita Bapat graduated from university two years ago, she turned not to a job, but to an internship as her next big step.
Bapat had earned a degree in Public Affairs and Policy Management from Carleton University. She studied hard, received excellent grades and participated in extracurricular activities at the school, including the Red Cross and Amnesty International.
But, she said, "I had essentially no practical experience. I was a part of lots of student organizations but … I had no outside-the-bubble work experience."
Her internship involved nine months of full-time unpaid work, writing, researching and organizing events for the Atlantic Council of Canada, a NATO-affiliated NGO. With some practical experience under her belt, she was able to land her current job as the assistant to the director of the Centre for South Asian Studies at the Munk School of Global Affairs.
Bapat is one of many young Canadians who are turning to unpaid internships as a stepping-stone between school and work. Although internships offer clear benefits – a way for people entering the workforce to gain practical skills and experience – experts are warning of the problems inherent in this kind of unregulated work. As well as presenting a legal issue, unpaid internships have the potential to perpetuate inequality and to alter Canada's labour market through a reduction of entry-level jobs.
"We're looking at a systemic breakdown of laws regulating internships," said Andrew Langille, a lawyer who specializes in Canadian labour issues, specifically relating to youth. According to Langille, many of the internships that today's university graduates participate in are illegal.
And internships have gained popularity beyond just industries like media and fashion. Like Bapat, Dylan Rosenthal took an unpaid internship to get ahead in his career. Rosenthal began his internship as part of the Culinary Management program at George Brown College, working unpaid for a month before he was offered a full-time job as a pastry chef at Lee Restaurant, located on Toronto's King Street West. He dropped out of school to pursue the job.
Since his internship last summer, he has not returned to school and still works at the restaurant five days a week.
Rosenthal says his internship offered him the opportunity to learn alongside industry professionals.
"I learned more in my one month there than I probably learned in a year in cooking school," he said.
He explained that culinary internships are like a free trial — a chance to test out a new employee before committing to hiring them. "They judge whether or not they think they can work at the restaurant and whether they can live up to the demand."
In this sense, Rosenthal's experience was more like a traditional apprenticeship program than many of today's internships; it involved a lot of training and led to a job at the end.
But this is no longer a given.
"Over the last 30 years, there has been a very rapid departure from the highly structured apprenticeship or internship process into something highly unregulated by the government, which receives almost nothing in the way of enforcement," Langille said.
In Ontario, the Employment Standards Act governs labour laws (unfortunately, because these laws differ provincially, it's difficult to make generalizations at the national level.) While internships that involve a high level of training, or are done for school credit, are legal, other cases where employees are misclassified as interns can raise a host of labour issues.
Langille said that as unpaid internships have become widespread, the country has seen a decrease in the number of entry-level jobs and in some cases a youth unemployment rate of almost 20 per cent. In many cases, interns are hired instead of junior staff members.
It's an issue that is "impacting the creation of jobs, the tax base, and demographic growth within Canada," Langille said.
Of course, a harsh economic climate adds to the eagerness of employers to cut their bottom line. "If an employer can get away with not paying a young person for their labour, then they probably won't," he said.
Statistics on internships in Canada are sparse at best, since no government agencies are currently keeping track of them, but Langille's recent work suggests that the situation here mirrors the United States, where internships are on the rise. It is estimated that between one million and two million Americans work as interns each year. A recent study said that 17 per cent of students who graduated college in 1992 reported completing an internship before graduation. In 2008, that number had reached 50 per cent.
According to Langille, although unpaid internships can be helpful to inexperienced youth, the long-term effects of prolonged under-employment can be unfortunate. "Young people are hitting this wall that is really damaging in terms of establishing one's career and launching oneself into the labour force."
For many, securing a job directly out of school without practical work experience isn't easy. As a result, Canadians are living at home longer or relying on financial support from their parents in order to complete unpaid internships, which they hope will get them ahead in the long term
"I was able to afford working unpaid because I was living at home with my mom and dad. Everything from food to laundry was taken care of monetarily. There was no rent involved. That was a huge burden that was lifted off of my shoulders," said Bapat.
Rosenthal's situation was similar. He was able to afford the internship by relying on his savings and financial support from his parents until he landed his full-time position.
But working unpaid is not a sacrifice that everyone is willing, or able, to make.
"Who is going to be entering these sorts of positions? It's going to be young people who have the financial support, who have their families backing them. That attracts a certain demographic and it skews towards students from wealthier backgrounds. There's class implications in this that play into income inequality," said Langille.
"If you can't access unpaid internships, you're going to be streamed into jobs in retail, service positions or manufacturing, which don't offer the same level of benefits, wages or job security" he added.
That was the experience of Cory Gorski, who graduated from media programs at Toronto's Humber College. Although he said that taking an unpaid internship was typical among his classmates, for him it was not financially feasible.
"If I was still 18, living at home, having someone else pay the bills, then it would have probably been a more viable option," he said.
As someone in his late 20s, he couldn't juggle his expenses – rent, car payments and other bills – while working for free.
"While I don't really agree with not being paid for the work I do, if I had the opportunity to, then I would have," he said.
Cory had to look outside his chosen field to land a job and now works at an automotive assembly plant. "It helps me pay the bills, survive and hopefully to save up enough money to do the things I love and to support my family."
It would be easy to demonize employers for refusing to pay up. But the reality is that, for many people, internships are a worthwhile source of training and a career-booster.
"The problem isn't individual employers, but a system that routinely accepts unpaid internships as a replacement for entry-level positions," said Langille.
It will likely take a concerted effort on the part of the government to resolve the problem. "The government needs to actively start enforcing the laws on the books about what's an employee and what's a misclassification," Langille added.
The questionable legal status of unpaid internships is starting to gain attention internationally, most notably in the UK, where organizations like Intern Aware are fighting for an intern's right to be paid minimum wage.
"Ex Intern," an interns' rights activist who refuses to use his real name publicly, has set up an online resource for young people entering the workforce. His website, called Unfair Internships, includes a database of articles and legal information about the status of internships from countries around the world and a forum for people to connect with one another.
For Ex Intern, the bottom line is simple. "I believe that all work that contributes to an organization should be paid," he said. "Too many arguments in favour of unfair internships are bogus."
He believes that it's only a matter of time before the legal issues surrounding unpaid internships become more widely recognized.
"I believe that high profile cases will demonstrate the illegality of unfair internships and will give food for thought to both unpaid staff and employers. The problem seems to grow and young people are starting to question the status quo."
Langille suggests that a return to the more structured internship programs of the past as a potential solution. "What you really need is highly structured programs that develop career ladders. There has to be recognition that in the long run the current policies and programs aren't serving young people and aren't serving employers."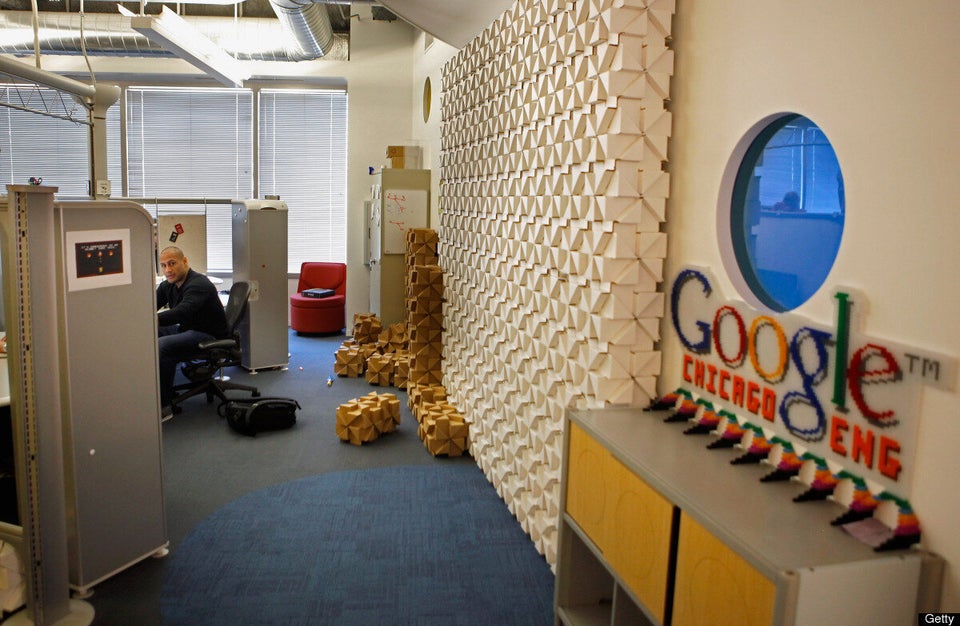 Highest Rated Companies Hiring Interns Right Now