radnails.myshopify.com
Forget about that dumb thing your boyfriend did or the fact your ex-boyfriend has a new girl, because Ryan Gosling and Robert Pattinson want to be with you. Well, for as long as they can stick, that is. And that's a good start, right?
Rad Nails has put the "man" in manicure with their new DIY nail art set properly titled "Hot Man-icure." With 20 decals of beautiful man faces ranging from Pharell to Joe Jonas you can pick and choose who makes your top 10 list. You can even paint the rest of your nails to promote the best of the best.
It may be a bit of a distraction to look down and see the Gos's sultry face looking back at you all day, but we think it's a risk we should all be willing to take.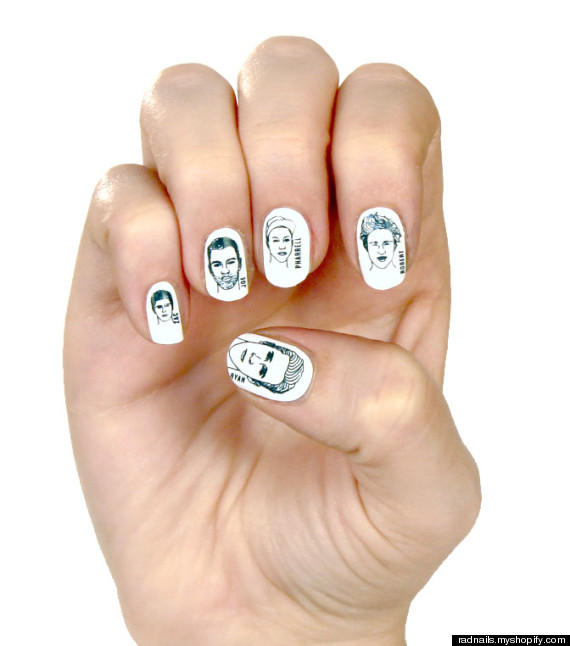 Here are some other nail trends we love.