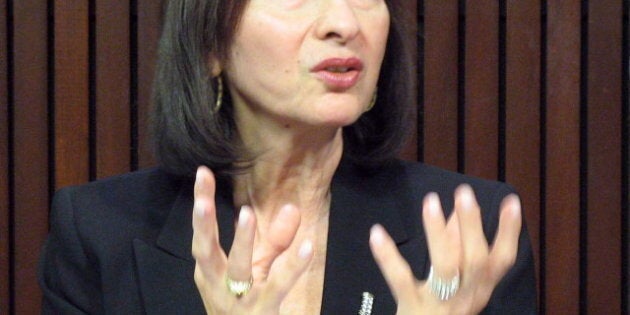 "Certainly, that's what the police have told me -- that the powers in Bill C-30 are very relevant to this type of investigation in terms of either determining who the individual is, or determining the whereabouts of an individual," Toews said, referring to the Magnotta case and the online spying bill that has been put on hold, temporarily, in Parliament.
But Ontario's privacy commissioner, Ann Cavoukian, is having none of it.
"Although the Prime Minister has signalled his openness to amend the bill, we must not let our guard down -- we must remain ever vigilant to safeguard our privacy, the underpinning of freedom and liberty," she argued.
Cavoukian launched a campaign last year to raise awareness about the online spying bill, which -- if it remains as it was when it was tabled in February -- would require Internet service providers to install systems to allow real-time tracking of computer users, and would give law enforcement officials the ability to request detailed subscriber information without a warrant.
Internet privacy and freedom advocates have been heavily campaigning against the bill. OpenMedia.ca released a list on Tuesday of members of Parliament who signed an anti-online spying petition that has been gaining steam since the legislation was introduced.
Among the more than 140,000 people who have signed the petition are Green Party Leader Elizabeth May, interim Liberal Leader Bob Rae, and more than 50 NDP MPs, though NDP Leader Thomas Mulcair wasn't among them. (Ex-interim leader Nycole Turmel did sign the petition.)